A data-miner has managed to leak a Skin that was added in the Fortnite v12.40 update as an encrypted file. Here is what it looks like.
The Fortnite v12.40 update went live earlier today and in this update, data-miners were able to leak the new cosmetics that were added. The cosmetics that were leaked include Skins, Back Blings, Pickaxes, Gliders, Emotes/Dances, Wraps and a new contrail. Data-miners could also see that there were six encrypted files that were also added in this update.
There have been some instances where data-miners are able to leak the some of the encrypted files and this can take some time, but it looks like data-miner @SkinTrackerCom has managed to leak one of these files, which can be seen below.
Fortnite Encrypted RaveNinja Skin Leaked
There are a total of six encrypted files that have been added in this update and it looks like only one of these is a Skin, which has now been leaked by SkinTracker and can be seen in the clip below.
Leaked RaveNinja Footage in-game
Encrypted RaveNinja Short clip for the twitter people pic.twitter.com/vP0RLhyNMf

— Skin-Tracker (@SkinTrackerCom) April 15, 2020
According to SkinTracker, the other files that were encrypted in this update are not big enough to be Skins so all of the ones that have been added in this update are now known.
The other cosmetics that are a part of this set are the Back Bling and the Light Knives Pickaxe, both of which can be seen below.
Leaked Back Scratcher Back Bling
The Back Scratcher Back Bling is of Rare rarity and has the description, "Always on the beat." Here is what it looks like: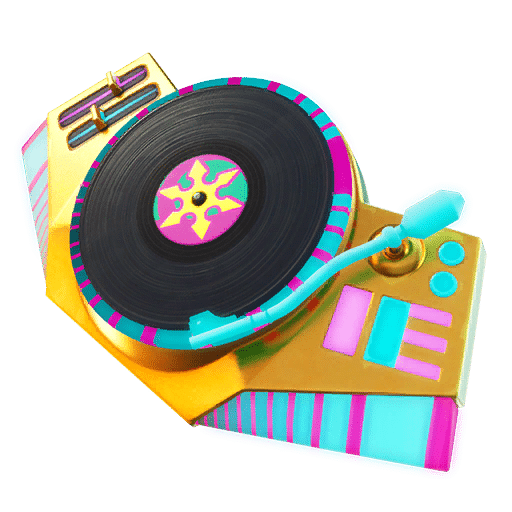 As the Back Bling for the Skin is of Rare rarity, the RaveNinja Skin will also be the same.
Leaked Light Knives Pickaxe
Even though the Skin is of Rare rarity, the Pickaxes that are in the same set are of Epic rarity. The description reads, "Dazzling sharp" and can be seen below.
If you want to see all the other cosmetics that were leaked from this update, click here. We will let you know if any more information is found from this update so make sure you turn website notifications on for the latest news.
What do you think of this leaked Skin, cop or drop? Let us know in the comments section below.