Epic Games have released the v12.40 Fortnite Update and we've created our own Fortnite Patch Notes for the update.
In a blog post yesterday, Epic Games announced that Fortnite Chapter 2 Season 2 will be extended. The season was expected to end on April 30th at 6am UTC, but will now end on June 4th.
Epic did state that there's lots of content that'll be coming to the current season. There'll be multiple game updates that will provide fresh gameplay, new challenges, bonus XP and more surprises they'll announce later on.
Players have been complaining since the season began that level progression this season is far slower than last season. It's most definitely a grind this season to level up, but players will be happy to know there's new challenges and bonus XP to help hit their level goals before the season ends in early June.
Epic released a major Fortnite update today, v12.40. It doesn't seem like this update included much in regards to new features or fresh gameplay like Epic mentioned in the blog post, but that'll likely come in the next major update and the updates that follow it.
Although there wasn't much added in today's update, we've created a quick set of Fortnite Patch Notes anyway.
Fortnite Update
Fortnite Patch Notes v12.40
Epic have decided to add a feature to the compass that's located at the top of your screen that'll allow you to see the direction in which enemies are shooting. This is a feature that's already available in many other games and Epic have finally decided to add it.
You'll find a red dot on the compass that indicates enemy fire and a orange-yellow dot on the compass for your teammates firing shots at enemies. Here's what it looks like in-game:
The only other major changes are map changes. The Shark now has a new prison-like layout and the No Sweat Insurance building that was once in Tilted Towers in chapter 1 can now be found inside of Lazy Lake.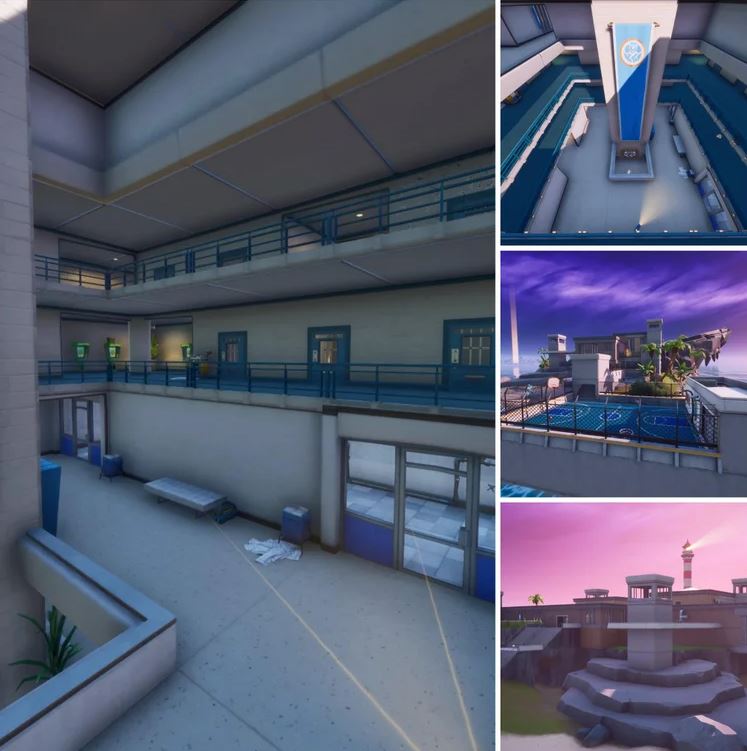 There were some leaks including news skins as well as a new skin style for Deadpool, but we've covered them in separate posts which you can check out below: