Tilted Towers is a very popular place for players to land, as there are many buildings in which to find loot. As it is such a popular place to land, many streamers also like landing in this location for a fast-paced game. This POI was added into Fortnite Battle Royale in Season 2, along with Junk Junction, Snobby Shores and Haunted Hills. The developers had regretting adding Tilted Towers in at one time instead of building it up slowly.
Tilted Towers was thought to be the main target of the meteor in Season 4, with many suggesting the POI would be destroyed completely. The meteor affected a few areas of the map, but Dusty Depot took the biggest hit, turning it to Dusty Divot. One building in Tilted Towers was hit and after weeks of rebuilding, it was hit again by 'Kevin the Cube'. This building is under construction again, but leaks suggest Tilted Towers may be a target for something else.
Data-miner @FNLeak has found files suggesting Tilted Towers will be attacked by robots. The files were found in "/ClientPilotScenarios/DestroyTiltedTowers":

The files clearly mention Tilted Towers and the files contain coding of what seem to be commands for a robot to attack structures and walls. These bots have infinite ammo and will be using Rocket Launchers, LMGs, Grenade Launchers and Hand Cannons to cause the destruction. These bots could be similar to A.I.M, the Hunting Party Skin, which had landed in Fortnite via parachute in week 7. In the Week 8 loading screen, we can see A.I.M is looking at the map of Fortnite and he could be alerting other bots of his location.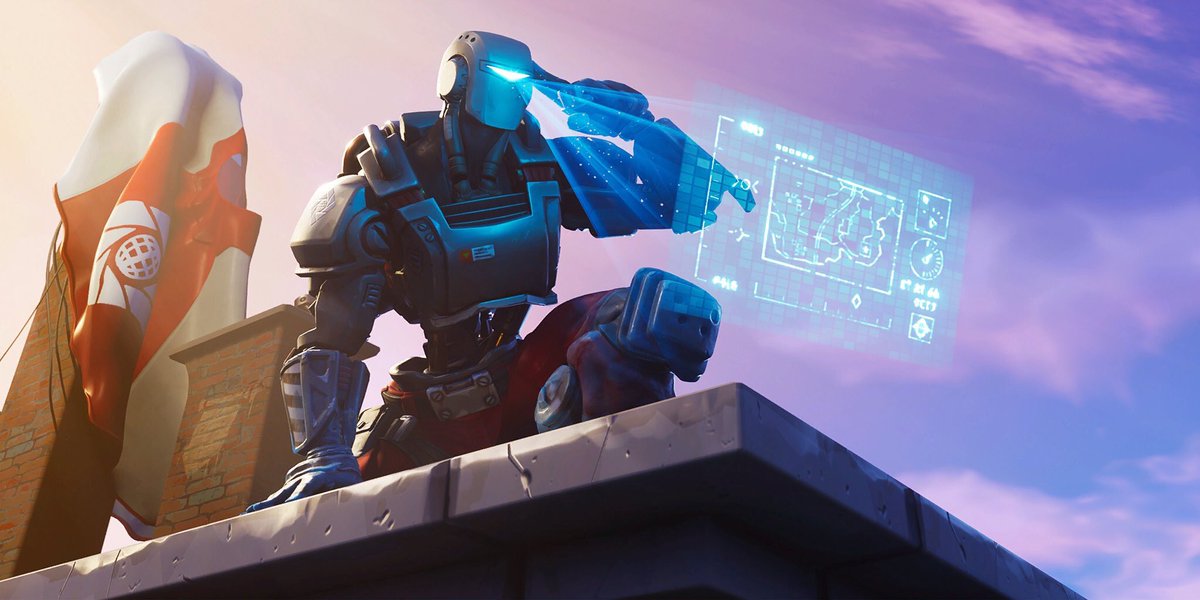 It's unclear how this will take place and if there will be a cut-scene where the fans will see the destruction take place as @FNLeak cannot find any more information on this in the files. Nothing has been confirmed by Epic and so we will have to wait and see how this plays out. We will keep you updated with the latest.
Would you be happy if Tilted Towers was removed from Fortnite? Let us know in the comments section below.
Featured Image Credit: Esport Addict