As mentioned previously, the names of the leaked cosmetics for v5.2 were found by Xda-developers a couple of days ago as they had access to the Android version, which was already updated to the v5.2 patch. The images for these were not available, but thanks to @TwoEpicBuddies, we have the images for these cosmetics:
Pickaxes: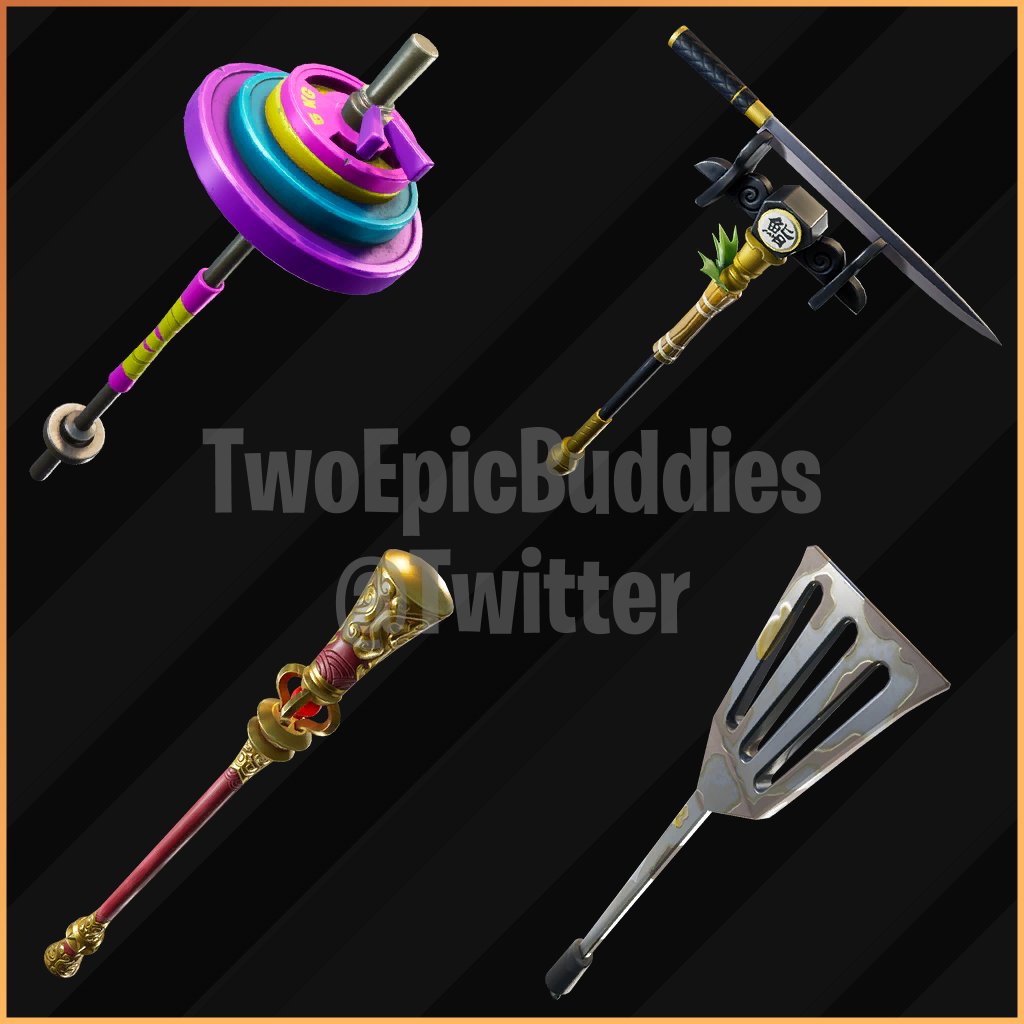 Gliders:
We will keep you updates on the names and rarities of each item when they are known.
All these cosmetics will be a different price, depending on their rarity. The different rarities that come in these cosmetics can range from Common to Legendary. These cosmetics should be in the Fortnite Item Shop in the next coming weeks, but we cannot know for sure when they will be appearing.