With every bi-weekly update, we see new files added to the game including new cosmetics. Thanks to @TwoEpicBuddies, we now know the emotes that'll be coming to the Fortnite Item Shop in the near future which you can see below: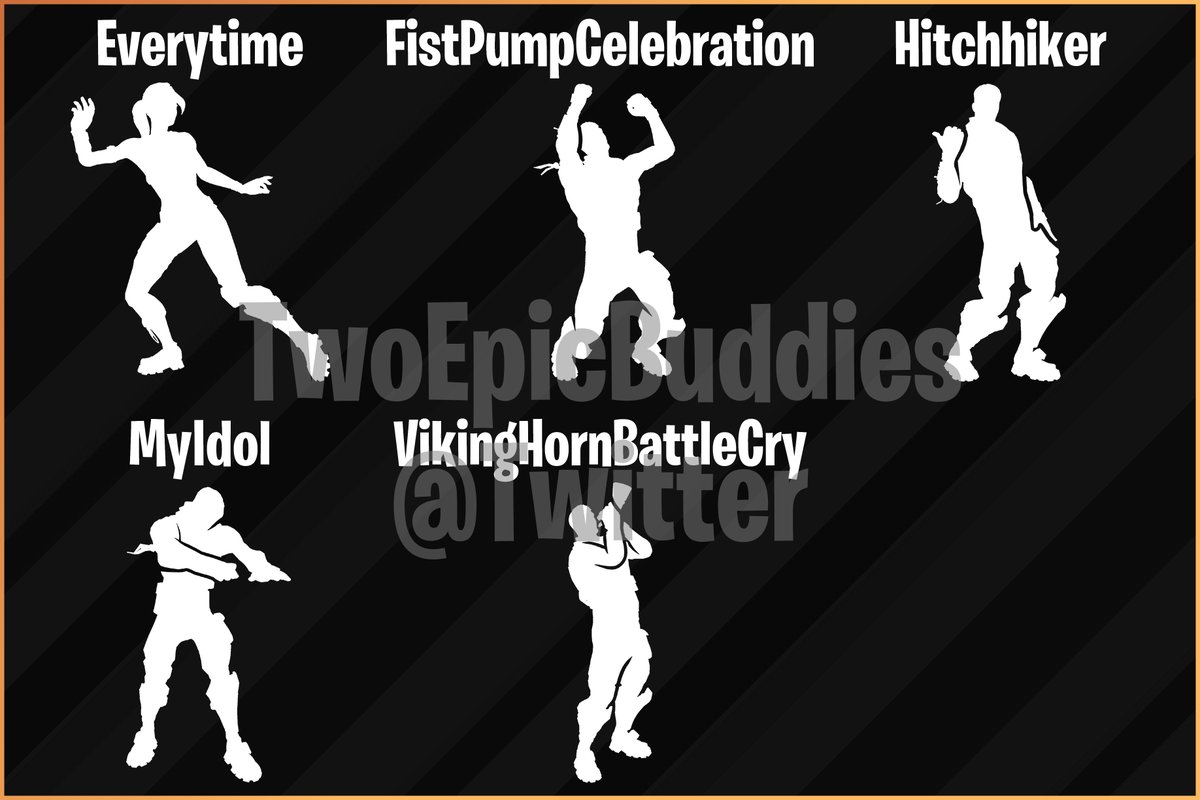 We'll let you know the names and rarities of each emote when they become available. We'll also have footage of the emotes in-game so you'll be able to see what the emotes look like.
These emotes will likely hit the item shop in the next two weeks, as is the case when new cosmetics release. There's no exact day when new emotes are released unlike new skins which are usually in the item shop on Thursday and Saturday.
You can see all the other cosmetics that have been found in the v5.4 files in the article below, which includes back blings, pickaxes and gliders: