It looks like Nintendo Switch Fortnite players may be getting an exclusive Skin in the near future, here's why.
Epic Games have collaborated with many different companies to give Fortnite players exclusive Skins, depending on the device they play Fortnite on. Epic have worked with Samsung a number of times to offer exclusive Skins for players who have bought the latest Samsung device, with Glow being the latest.
There have been multiple exclusive packs for PlayStation Plus players, with the latest PS Plus Celebration Pack offering the Point Patroller Skin and Recon Strike Back Bling for free. You only need PlayStation Plus in order to redeem these packs, which you can find in the PlayStation Store.
Nintendo Switch Exclusive Fortnite Skin
In October 2018, there was an exclusive bundle for players who purchased the Nintendo Switch where they would be able to get the Double Helix Set and 1,000 V-Bucks. The Double Helix Set included the following cosmetics:
Double Helix Skin (Epic) – Spiral toward victory
Telemetry Back Bling (Epic) – Find your bearings
Rotor Glider (Epic) – Calibrated to maximize airflow
Pinpoint Pickaxe (Rare) – Accuracy is paramount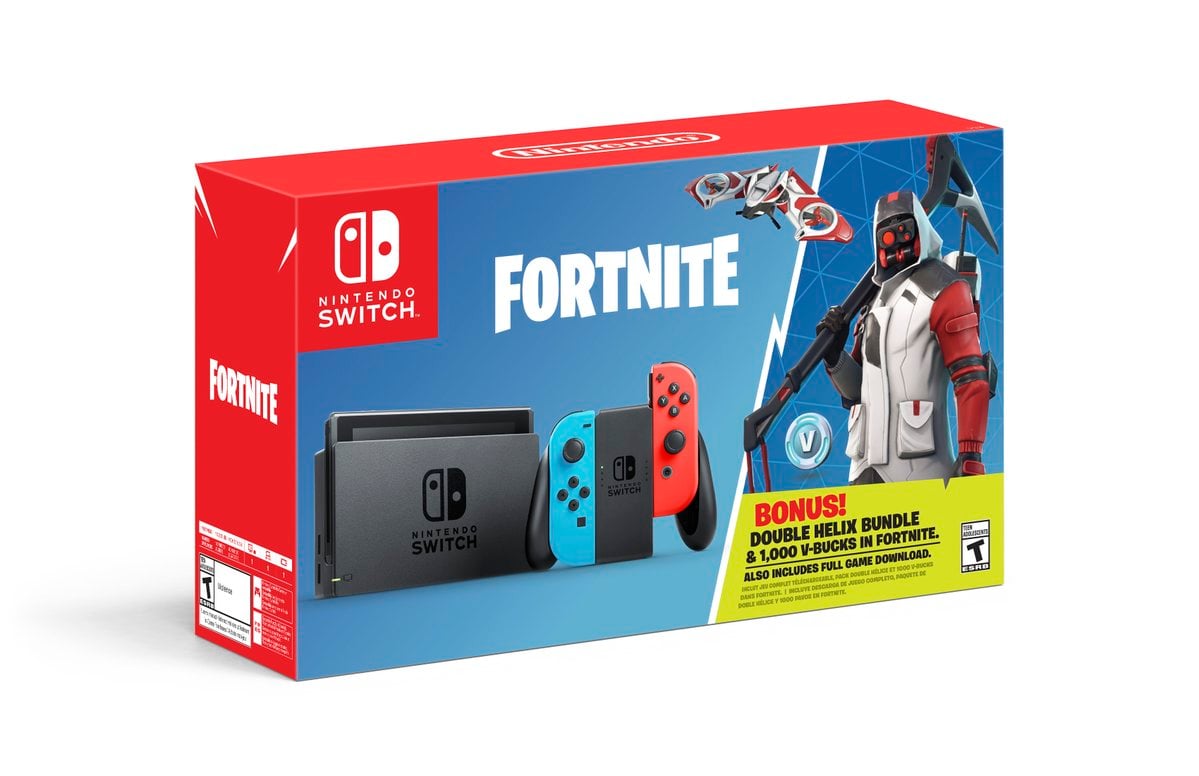 Since this bundle, there have been no more exclusives for Nintendo Switch players, however this could be changing very soon. Dataminer @ShiinaBR was looking through the files that were added in the v12.60 update and found a new cosmetic source called "Cosmetics.Source.Platform.Nintendo".
No other files have been found in relation to this, but as there is a Nintendo source added for cosmetics, it does seem highly likely that Epic Games will be adding new and exclusive Skins for Nintendo players.
There has been no official statement made by either Epic Games or Nintendo on the collaboration or future exclusive Skins being released, so it is not yet confirmed. We will of course be updating you on any new information that is released, so be sure to turn website notifications on so you don't miss a thing!