There are many games that have added this mode for players to enjoy and we think this could be a great Limited Time Mode for Fortnite.
For those that don't know, Prop Hunt is a game mode which is essentially a version of 'hide-and-seek'. There are Hunters and Props in this game mode and players that are the Props will be disguised as a prop and will hide from the Hunters. It is then the Hunters job to find, and kill, the Props around the map.
Bumfuddlediddled mentioned on a Reddit post how he thinks this should be implemented on Fortnite:

He has suggested that there will still be 100 players in game, where 75 players will be Props and 25 will therefore be Hunters. Props will already start in the first circle, as they will need to change their appearance and get into their hiding position before the Hunters jump out of the Party Bus.
He has also mentioned that there will be a whistle sound coming from the Props every 30 seconds for Hunters to help pin-point their location, but the sound of the noise will be dependent on the size of the Props players have decided to take the form of, i.e. a large trees whistle will be quieter than a small fridge, as smaller items will be harder to find.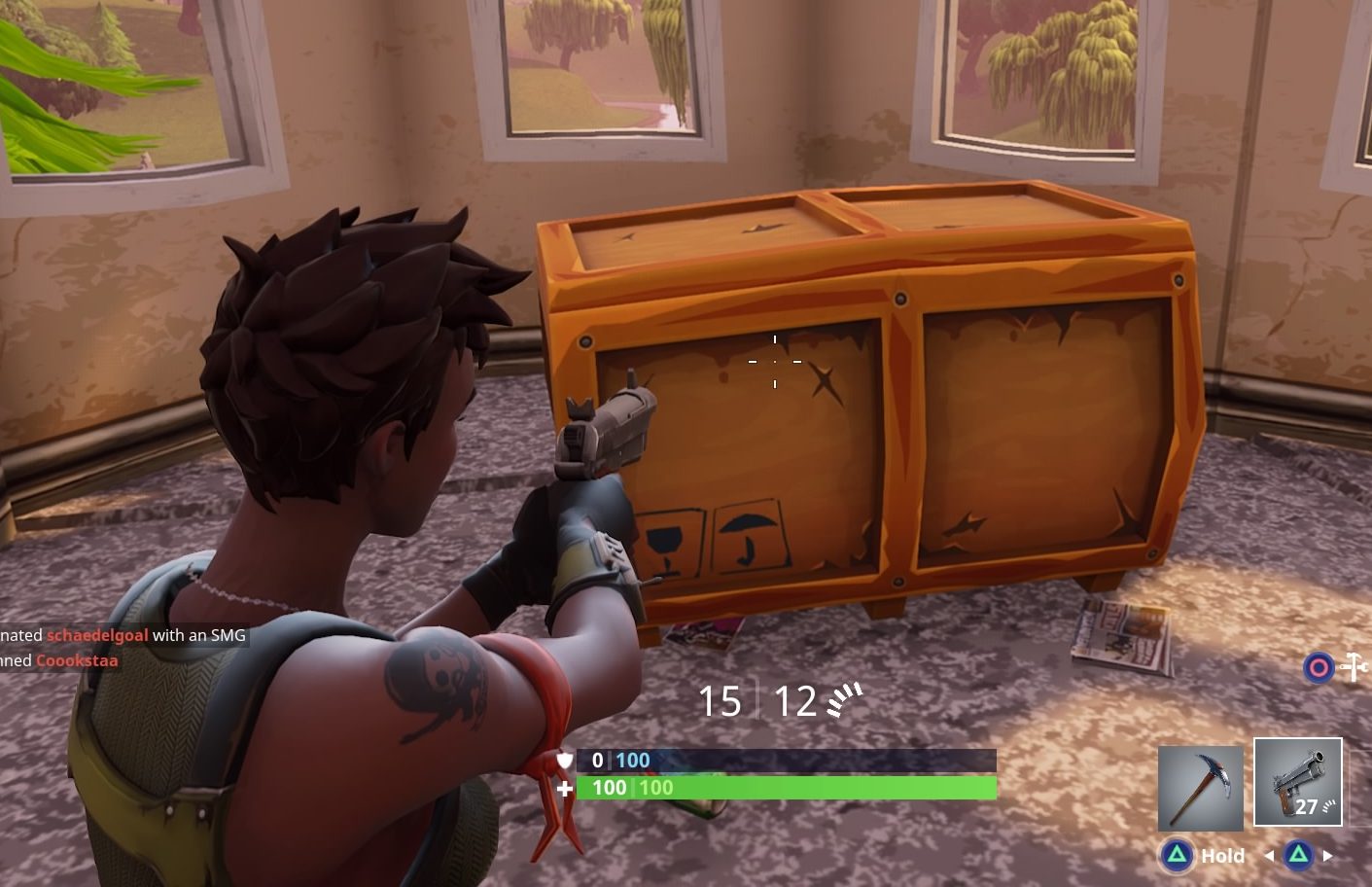 It hasn't been specified in the post if there will be a time limit, but we think that this will be necessary as the game could go on longer than necessary. Props will also have the chance to outlive the Hunters.
There will be two winners (Victory Royale's) in this game mode as there can be one for the Hunter that has killed the most Props and also one for the Prop that managed to survive the longest. This would encourage more players to spectate games till the end, as they could still be winners.
We also recommend that there should only certain areas of the map that are used in this game mode, as the map is so large. There could also be less than 100 players, such as 50, and have 10 Hunters and 40 Props and then different POI's can be used each game.
We think this will be a fun and engaging LTM, which will get a lot of hearts racing!
Let us know what you think in the comments section below and if you have any ideas of how this concept could be improved.