Here are the skins we'd like to see in the Fortnite chapter 3 season 2 Battle Pass.
UPDATE: We've added a link to all the season 2 skins at the bottom.
We're close to the launch of Fortnite chapter 3 season 2. There's been no official confirmation of when the new season is set to begin, but an employee at Epic Games seems to have confirmed when we'll be getting the 20.00 patch update.
Usually, we'd have had some teaser images or videos that would provide hints as to what we can expect in season two. The teasers usually tease new items, features, and Battle Pass skins and cosmetics including Back Blings.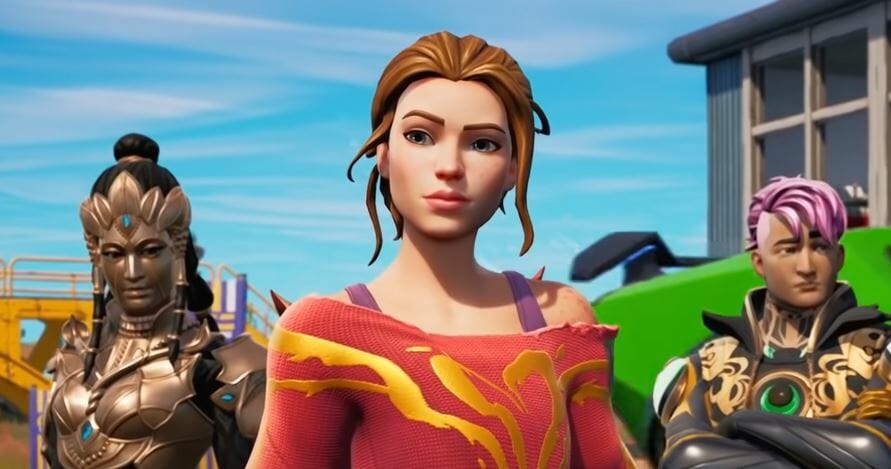 The fact that we don't have any teasers and no idea what to expect in the Fortnite chapter 3 season 2 Battle Pass, I started thinking of skins that I would and wouldn't want to see in the new Battle Pass. Here's what I'm hoping to see when the new season drops.
Fortnite Chapter 3 Season 2 Battle Pass Skins Wishlist
Let's start with Fortnite skins we could do without in the chapter 3 season 2 Battle Pass. I don't mind a collaboration or two, but I'm not a fan of Epic Games adding in collaborations into the Battle Pass. It's lazy and I'd prefer to see unique skins, but that's just me, others love a good collaboration skin.
Moving on, there's nothing more I'd hate than another Llama skin. I've never liked any of them, but Epic love their Llama's. Apart from that, collaboration skins, and reskins, I'm game for anything else.
Obviously, we have no idea what the theme for the new season will be, but there are a few skins I'd love to see in the Battle Pass. I'm a sucker for a good knight skin and although I own all of the knight skins including Black Knight from the chapter 1 season 2 Battle Pass, it would be great to have another one.
Lynx is one of my other favourites, so anything that has a similar concept would have me reaching for my wallet along with a solid warrior skin done better, think Valor but with more detail.
To close out my wish list, It would be great to have another elf skin like Ember. From what we've seen from other best skins lists, Ember features in the top ten most of the time and there haven't been many Elf skins added to the game so far.
We should be less than a day away from the launch of the Fortnite chapter 3 season 2 season and Battle Pass. Hopefully, we have some solid cosmetics and no collaboration skins. We'll be posting all the leaks once the servers are down for scheduled maintenance when the new season drops. Be sure to check back to view the leaked chapter 3 season 2 Battle Pass skins when they're leaked.