The Fortnite TVs are now displaying a countdown timer.
Yesterday, the Fortnite TVs were displaying a weather warning and now all the TVs are now displaying a countdown timer, as can be seen below: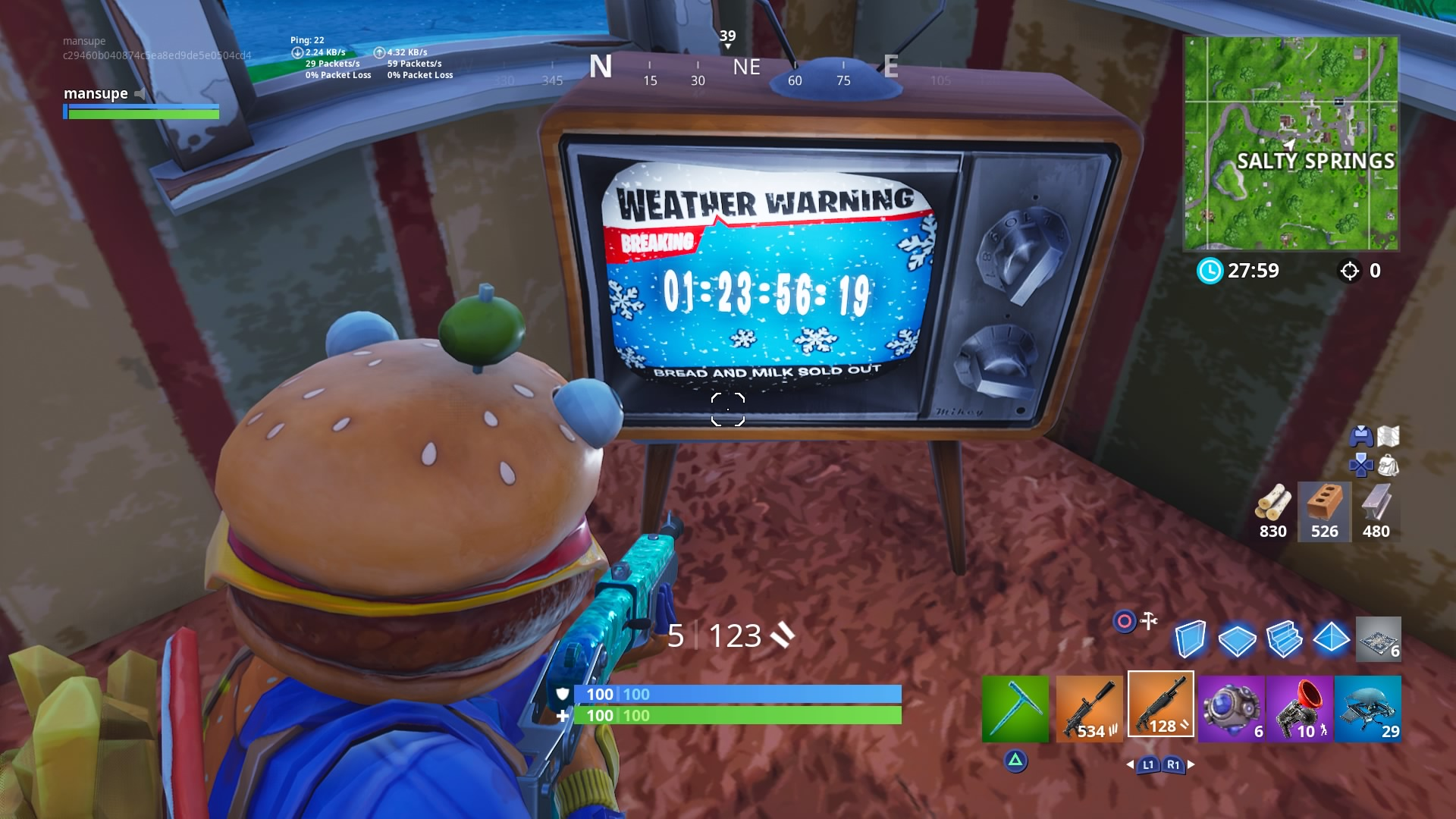 Looks like there will be an event happening on Saturday 19th January, however this has not been confirmed by Epic Games yet. The times in different time zones are, 2pm ET, 7pm GMT, 8pm CET, 11am PST and 20th January 6am AEDT.
The weather warning that was displayed yesterday can be seen below: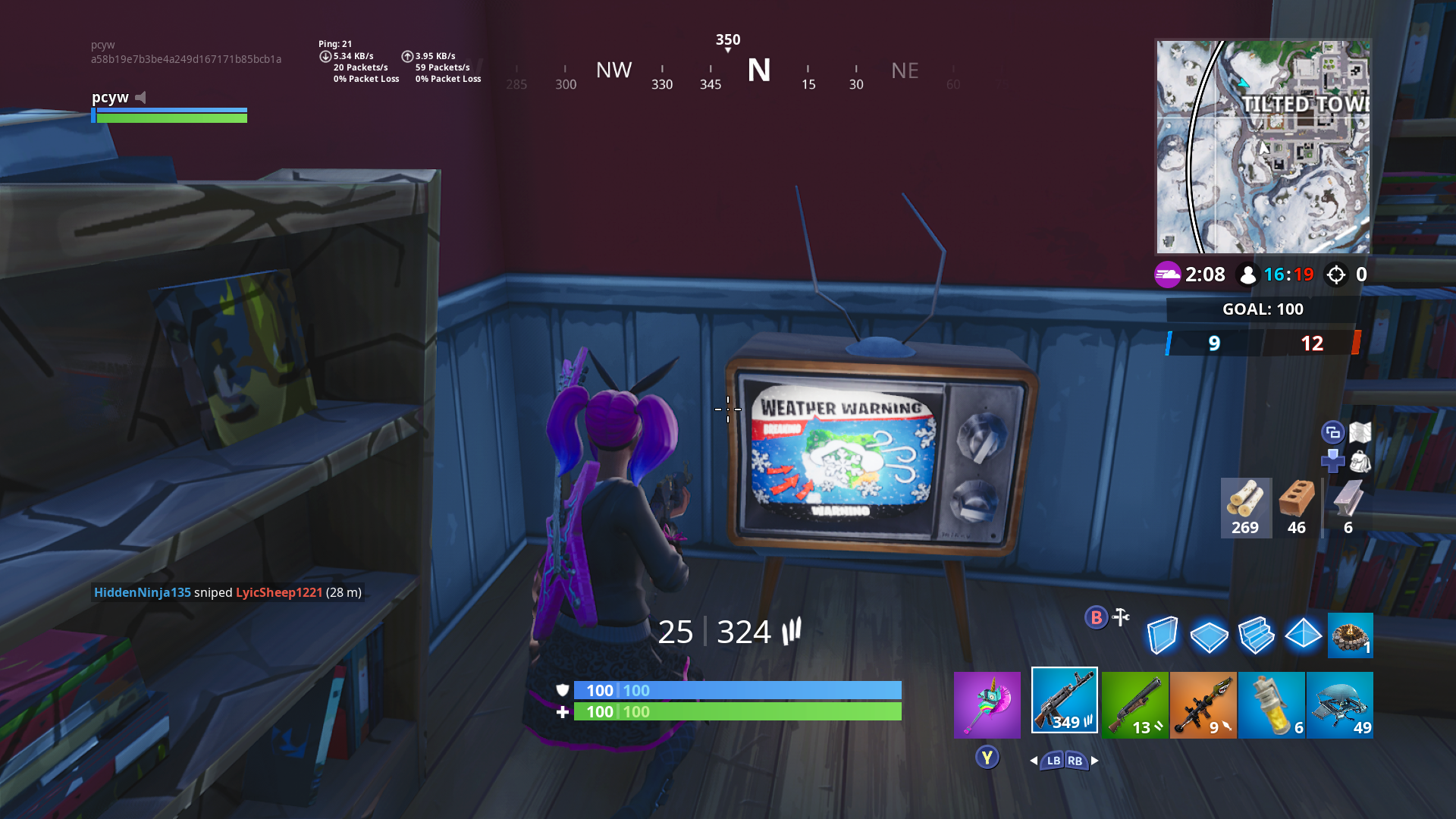 There are more warnings set to release soon. according to leaks. You can view the warnings yet to be released here.
It looks like there will be a snow storm that will be hitting the Fortnite world very soon, which means that the map will most likely be covered in snow again, like we saw on Christmas Day.
There is a leaked consumable that will most likely be released when the snow storm has hit. The Sneaky Snowman consumable has the description, "A portable Snowman disguise", which is similar to the Bush consumable description of "A portable bush disguise". It is possible that the bushes that are currently scattered around the map will be replaced with snowmen and the Sneaky Snowman consumable will replace the Bush, so players can blend in.