The previously leaked Fortnite Gemini skin could be in today's Fortnite Item Shop.
The Gemini skin was originally leaked in last season in the v8.40 update. The skin was leaked along with some challenges that rewards players with a new selectable style and Back Bling.
The default style of the Gemini skin is blue and white, however, upon completing a certain challenge, players will unlock a new style, which is red and black. The Gemini Back Bling also had a different red and black styles that'l obtained by doing certain challenges..
If you haven't seen the Gemini skin before, or you don't remember what the skin looks like, you can see the skin below.
Fortnite Leaked Gemini Skin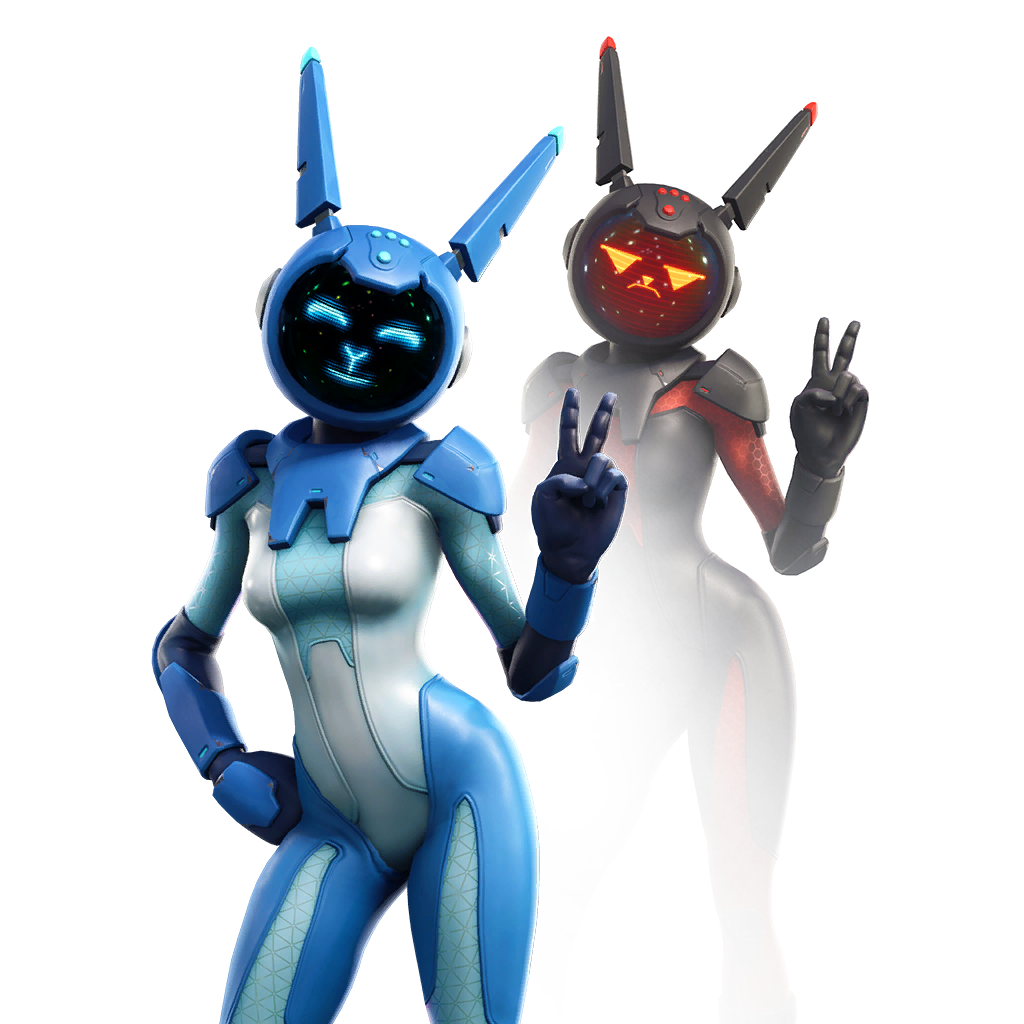 Here's a close up of the red and black unlockable style for the skin.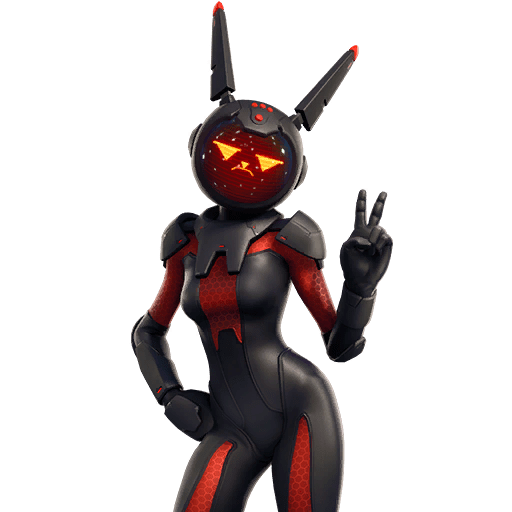 Fortnite Gemini Challenges
Epic have released skins in the Item shop in the past, which require players to complete additional challenges in order to unlock a free style for the skin. The Gemini challenges were leaked in the v8.40 update, but they were updated in the v9.00 update.
Here's a look at the challenges:
Complete all challenges to unlock the reward
Complete all challenges to unlock the rewards
Play matches (25)
Outlast opponents (1,000)
Gain 20,000 XP (20,000)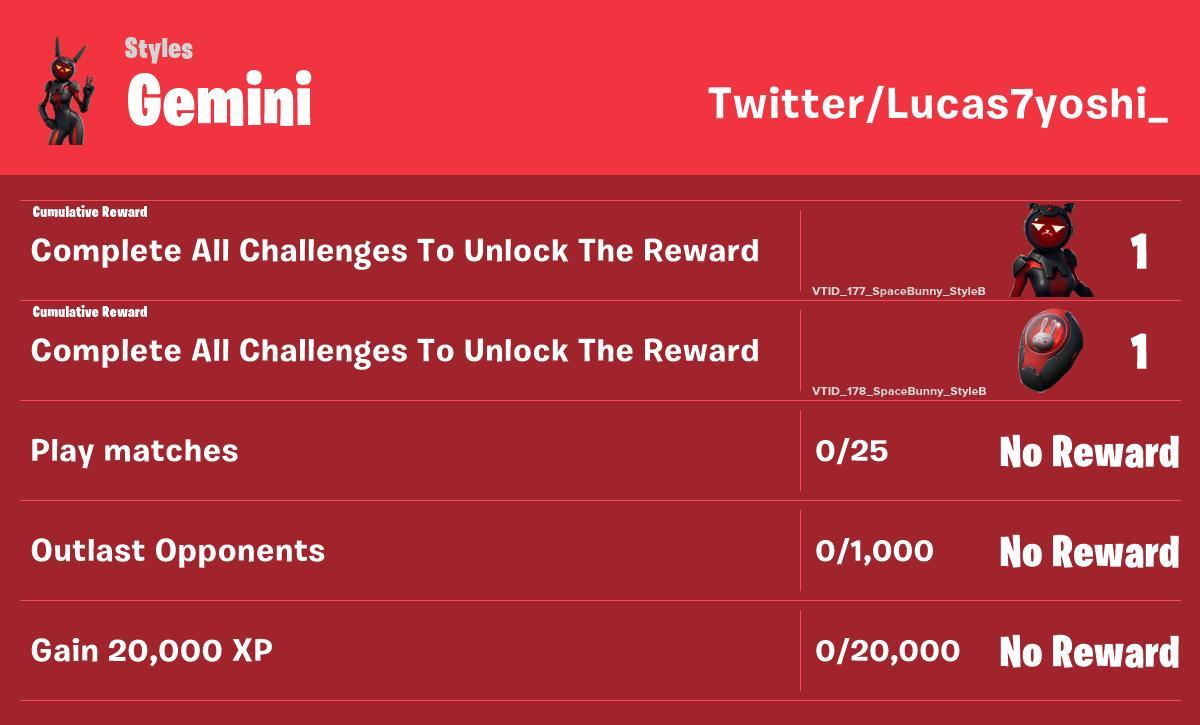 When The Gemini Skin Be Available in the Item Shop
Although this isn't official due to Epic not stating anything regarding leaked skins or any skins for that matter, it's possible we'll see the skin in today's shop. The name of the skin, Gemini, is the third astrological sign in the zodiac, which begins today, May 21st and ends on June 21st. It makes sense for Epic will release the skin today due to Gemini beginning today.
If the skin isn't in the shop today, we could see it added to the shop this week on Thursday or Saturday, but we'll have to wait and see.
Are you waiting for the Gemini skin to be made available for purchase? Let us know in the comments section.