Data-miners have leaked when the Loot Lake/Unvaulted Event will take place in Fortnite with more sound files.
In the v8.40 Fortnite update, there were many map changes that took place, but the biggest change made was the metallic structure that was added in the middle of Loot Lake. Since then, we have seen four runes that have been activated at the structure in different ways and the fifth and final one is currently at the Volcano. Data-miners have leaked the event that will take place with the volcano and you can see these sound files here, but there will be another event taking place at Loot Lake, known as the Nexus or Unvaulted event.
Data-miners have already leaked what the event will look like and you can see it in-game here. They have uncovered that there will be six different pillars, all of which will contain different vaulted items. These vaulted items have been seen on the monitors/screens at Loot Lake, but there are currently only five screens that have turned on showing Bouncers, Drum Gun, X4-Stormwing Plane, Tactical SMG and the Grappler. The only vaulted item yet to be displayed on the final screen is the Infinity Blade.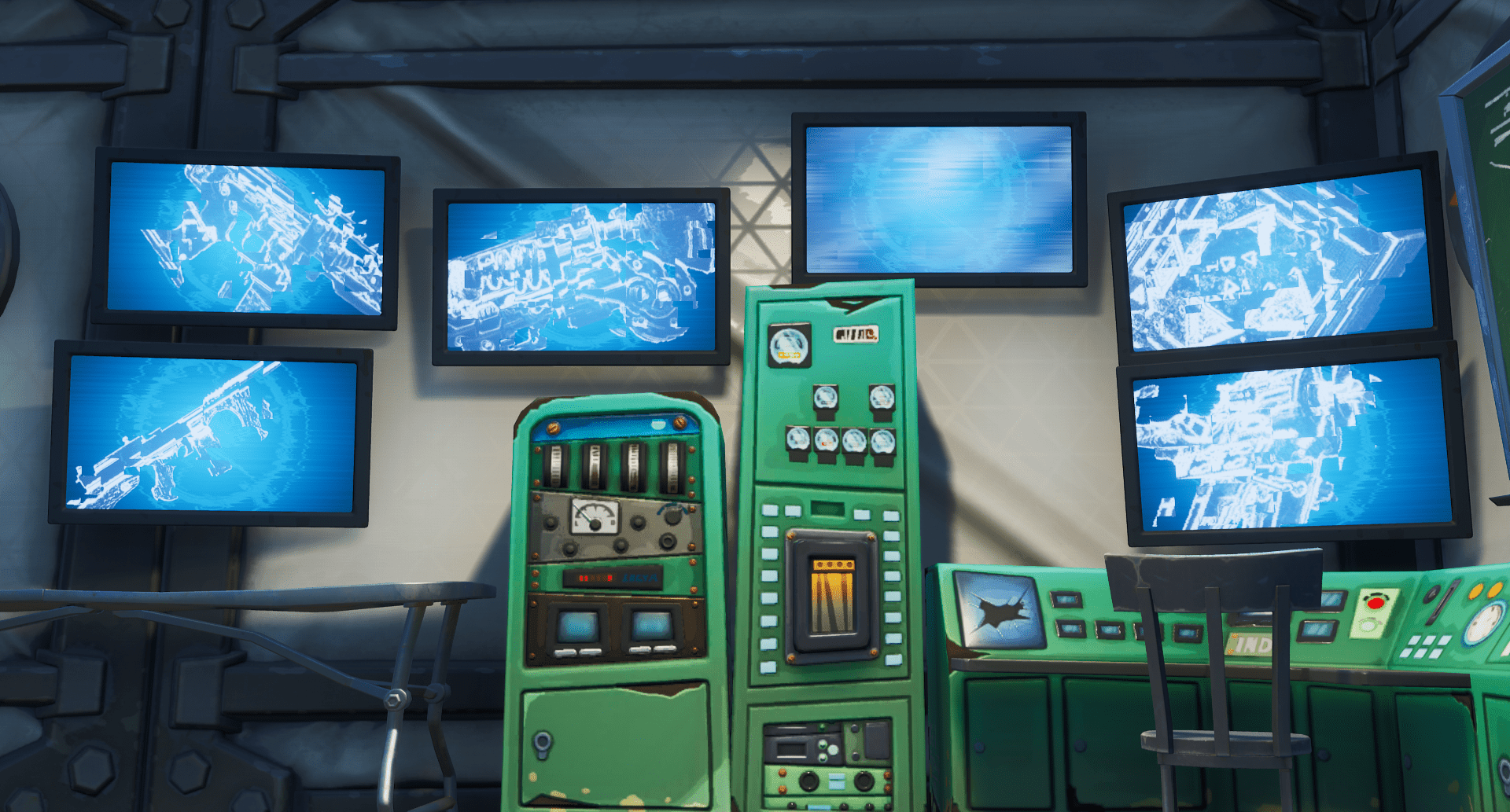 Data-miners have leaked that there will be an event where players will be able to vote which of these six vaulted items they would want to see returning to Fortnite. Data-miner @ShiinaBR has discovered that an event called "UnvaultingCountdown" had started yesterday when the last rune had appeared on the volcano and the event will be ending on Saturday 4th May at 3pm ET. He thinks that the event will likely occur once the countdown has ended.

Data-miner @HYPEX has also uncovered more sound files for the Loot Lake event, which were uncovered in the v8.51 update that took place earlier today. You can hear these sound files below:
New Voting/Loot Lake Event CRAZY Sounds! #Fortnite pic.twitter.com/RbB5cZ4WI7

— HYPEX (@HYPEX) May 2, 2019
Data-miners had also found a file which shows a helmet will be sitting on the desk in the Loot Lake Event and @FireMonkeyFN has managed to show what the desk will look like in-game, although the significance of the helmet is unknown at this time.
What will you be voting for? If you want to see what the event will look like, you can see the in-game footage of the event here.