Here's which Fortnite presents you should open to get the Snow Shaker Emote.
It's day 3 of the Fortnite Winterfest Christmas event with the Flint-Knock pistol being unvaulted for the day along with the return of the One Shot LTM. Today's challenge is to get five eliminations with an unvaulted item in order to unlock the reward, the Falling Snow Wrap.
Players are able to open Fortnite presents in the Winterfest cabin. Unless you haven't opened a present for a day, you'll only be able to open one present each day. Now that there's been three days where players have been able to open Fortnite presents, players are began figuring out which presents to open in order to get different cosmetics.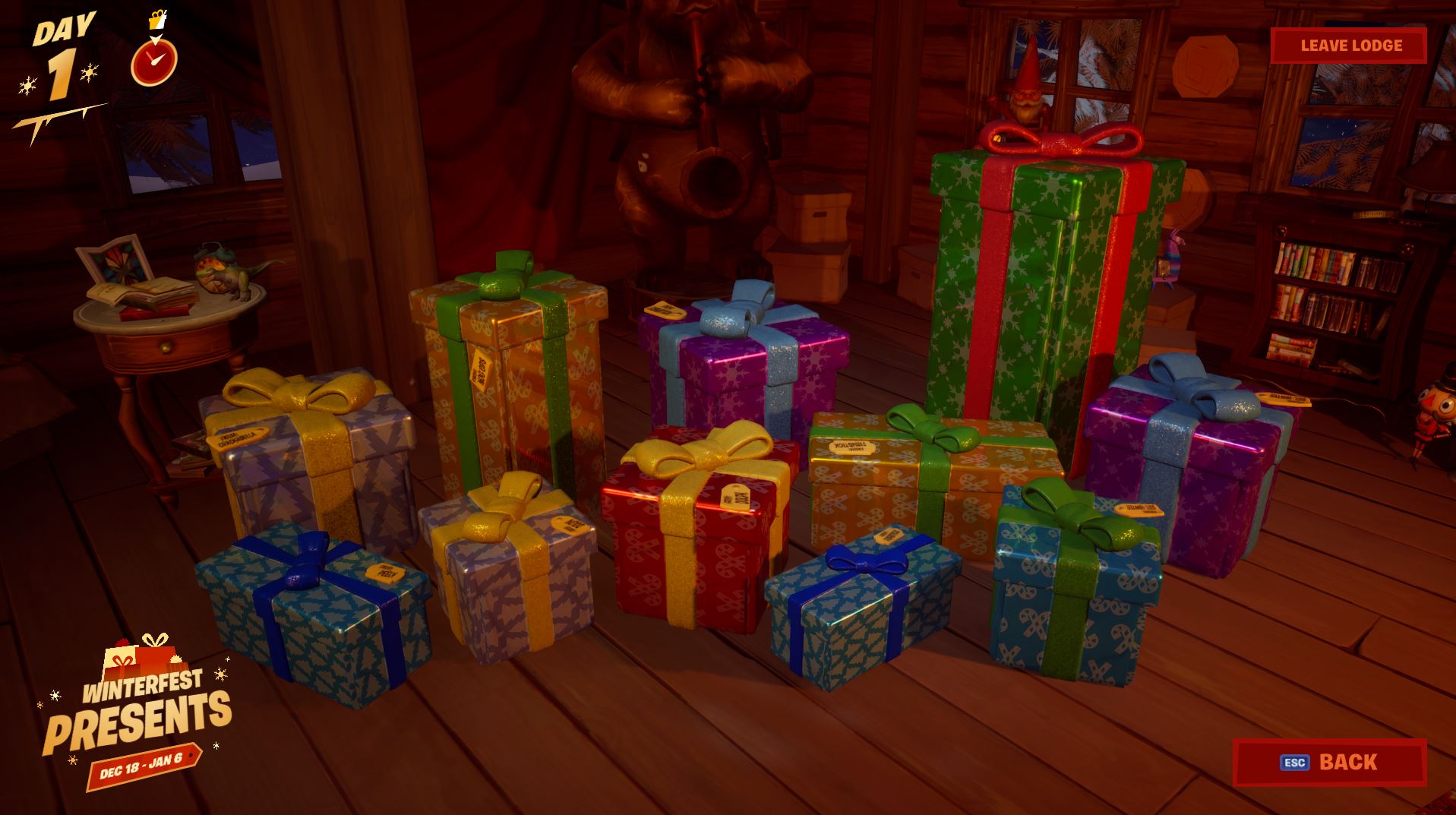 We've already covered how to increase your chances of getting the Peppermint Pick Pickaxe, and in this article, we'll be covering which Fortnite presents to open in order to get the Snow Shaker emote.
Winterfest Christmas Presents in Fortnite
Which presents to open to get the Snow Shaker Emote
In order to get the Snow Shaker Fortnite emote from the Winterfest presents, you'll need to open the blue presents with the gold/yellow ribbon.
The size of the presents differ for each person, so the colour is the only way we know what Fortnite presents have which cosmetics. The blue presents with the golden/yellow ribbons contain two items.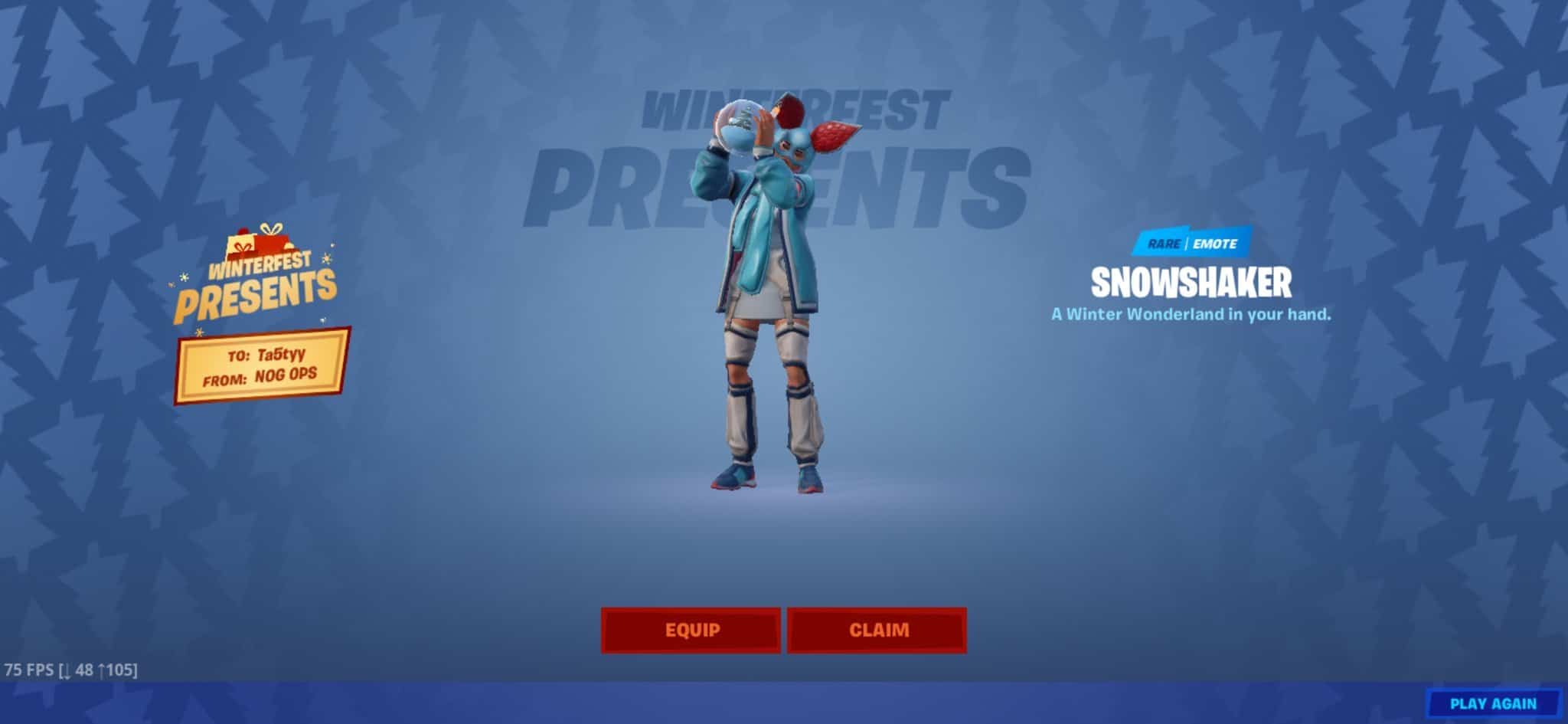 The items in these presents are the Snow Shaker emote and a loading screen and banner icon.
Although there have been videos posted on social media that show players getting skins from the presents, they are not yet available. Those that have got skins from the presents are in Japan, and the game is quite different to the game we play. Rest assured, there's absolutely no way you can get a skin from the Fortnite Winterfest presents just yet.