Here are all of the Fortnite Battle Royale map changes that have been made in the v10.10 Update that took place today.
Epic have decided to update the existing Fortnite Battle Royale map instead of introducing a new map to the game. We have seen many changes over the season, with new POIs being added, new biomes, original POIs removed, and more.
In Season X, Epic have decided to bring back some old POIs, but not quite how they were originally. We saw Tilted Town replace Neo Tilted in the v10.00 Content Update and now Retail Row has replaced Mega Mall. Here are all of the map changes that have been made in today's v10.10 Fortnite Update.
Retail Row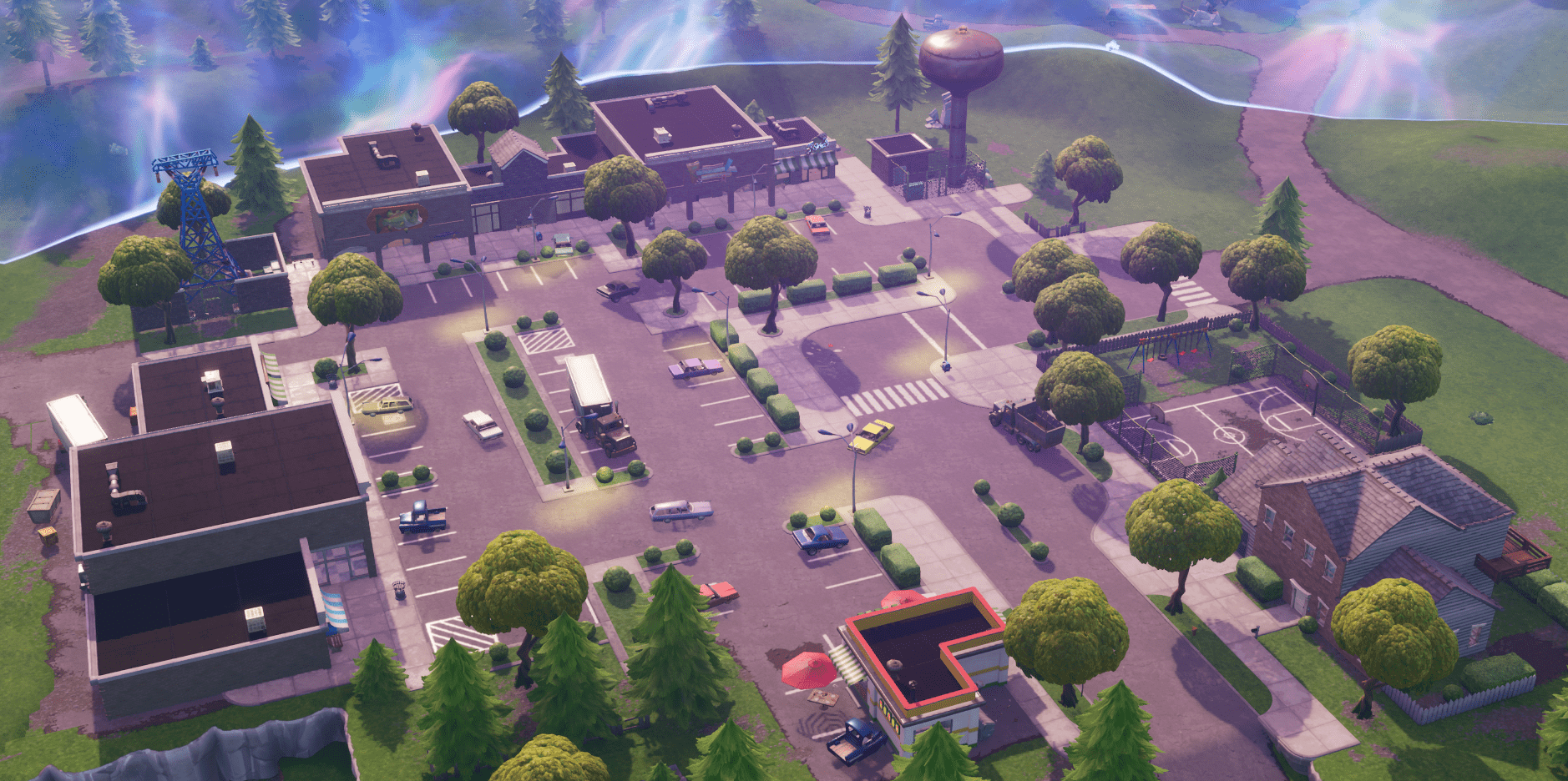 Retail Row has returned to the Fortnite map as is was before it was hit by the volcanic rocks, which can be seen below. It is not like Tilted Town where you cannot harvest materials or build, but there is something else that can be found at Retail Row, Fiends.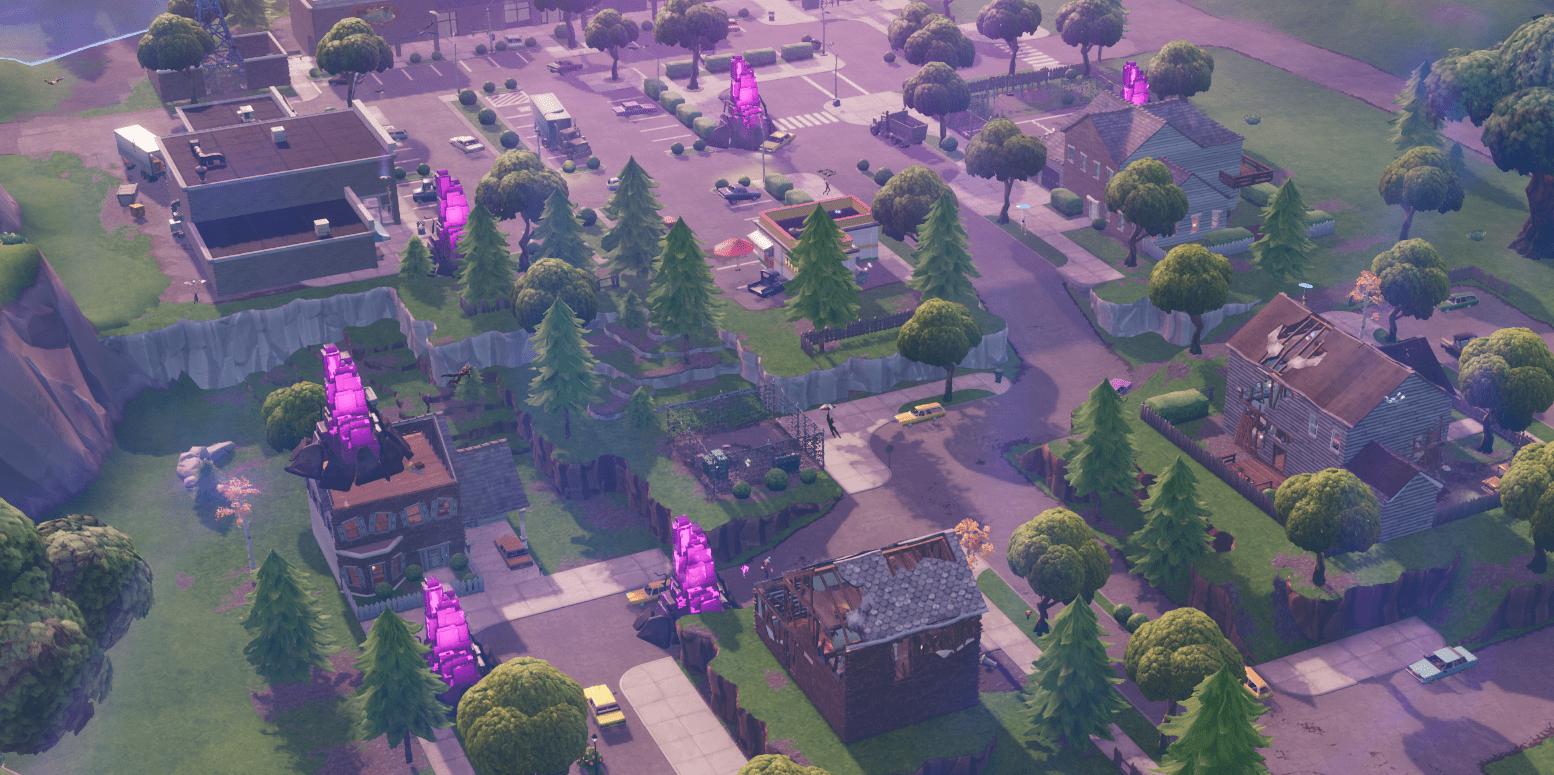 These monsters have returned, but they cannot leave the rift zone as they will be destroyed, so you can lure them out to destroy them if needed.
Kevin's Memorial
Kevin the Cube was a very important edition to Fortnite and not one, but two memorials have been on the map. One of these can be found where the Cube had first spawned, southwest of Paradise Palms.
The other memorial is, of course, at Loot Lake, where it was last seen.
Paradise Palms
There were hints of Paradise Palms potentially turning back into Moisty Mires at the start of the season, which were mentioned in the v10.00 map changes, all of which can be seen here. It looks like Paradise Palms is slowly turning into Moisty Mires as grass is now growing at this POI, as seen below: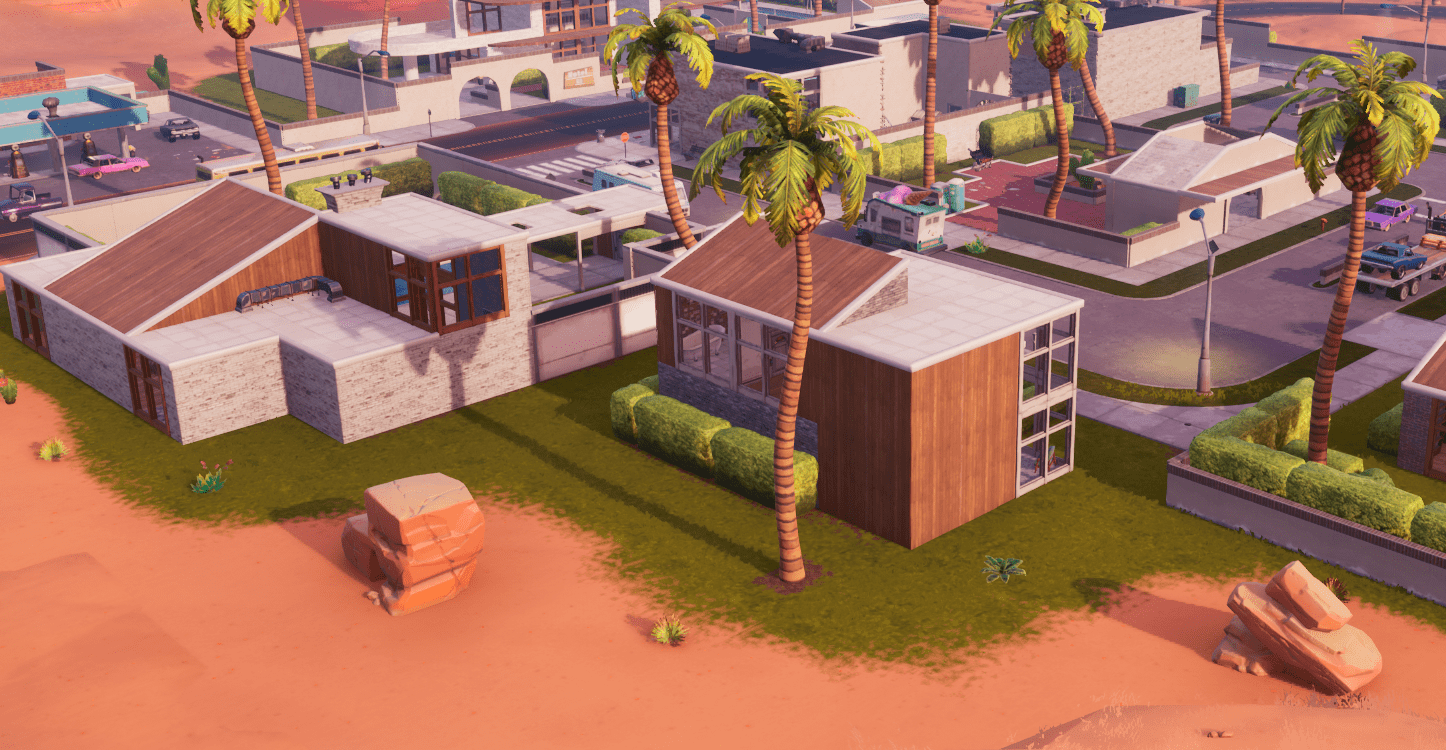 World Cup Winner Trophies
The winners of the World Cup have also been acknowledged in this weeks update. You can see the Solo Winners Trophy, Bugha, in Lucky Landing:
The Duo Winners Trophy, Nyhrox and Aqua, can also be seen in Happy Hamlet: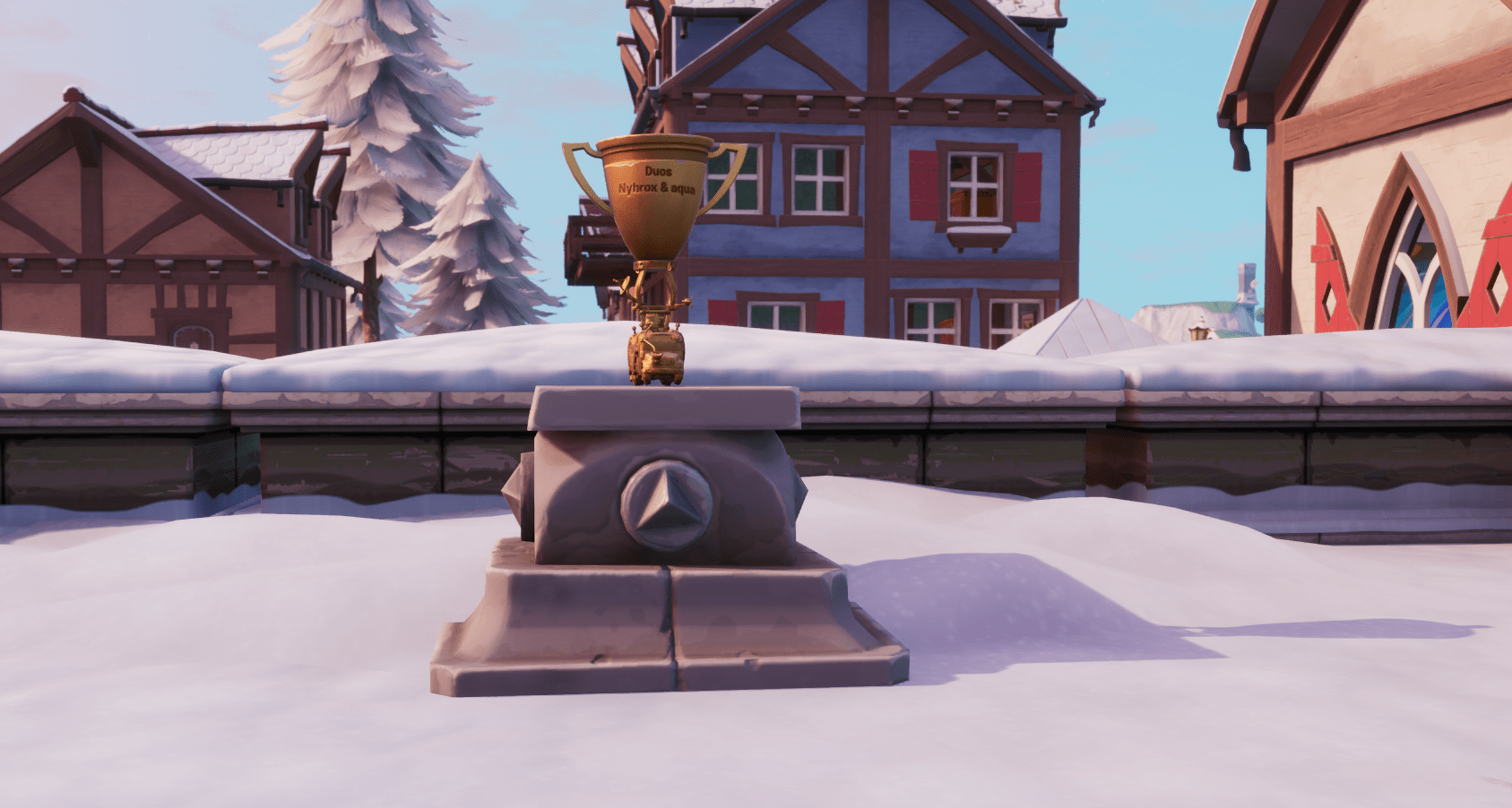 That's all for the map changes in this update, please let us know if you've noticed any more map changes in the comments section below.
v10.10 Fortnite Leaks & News