Some PS4 players are being compensated for not receiving the Fortnite Inferno Pack when purchased.
Epic Games release quite a few packs in Fortnite, which are available to purchase in the store. These packs are available for a limited time and there is no way of knowing if/when they will be made available again.
The latest pack to be added to the store is the Inferno Pack. This pack was first made available in some countries, like Japan and Singapore a few days earlier than the rest of the world, but is now available for everyone to purchase for the following:
£15.99 (GBP)
$19.99 (USD)
$29.95 (AUD)
$31.95 (NZD)
€19.99 (EUR)
Some PS4 players were reporting that upon purchasing the pack, they were not seeing the Inferno skin in their lockers and the Inferno Challenges were not available to complete. There have been a few other issues with the pack with some players reporting that even though they received the skin, the challenges would say "Currently unavailable" and others saying that the skin was removed from their lockers before being added back.
It seems that these issues have been resolved and players affected by this bug are now receiving 500 V-Bucks as compensation.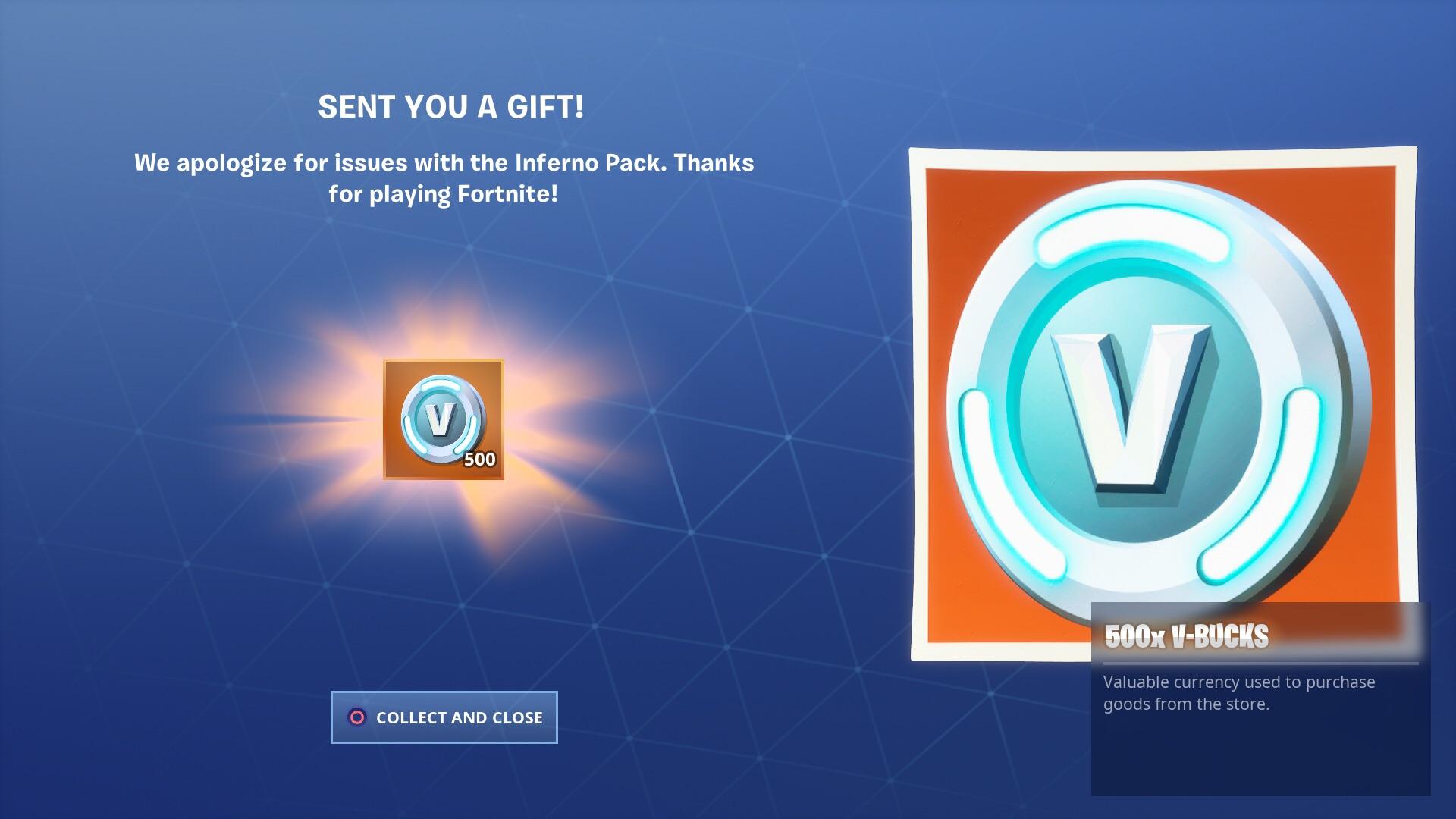 There is only one other Challenge Pack that has been released in Fortnite in the past, the Fallen Love Ranger Pack. In this pack, players would be awarded with the Fallen Love Ranger Skin, Fallen Wing Back Bling and 2,000 V-Bucks for completing all the six challenges.
The Inferno Challenge Pack awards players will the Inferno Skin, the Crimson Scythe Pickaxe once 10 daily challenges have been completed, Burnmark Wrap once 14 daily challenges have been completed and 1,000 V-Bucks.