The Dark Bomber Skin is currently available in the Fortnite Item Shop for 1,200 V-Bucks and comes with the Dark Bag Backbling. If you look closely at the cosmetics, it seems as though the image on Dark Bomber's chest and on the Bark Bag Backbling could hint at what's to come in the future of Fortnite and it could be related to the Cube/Floating Island. The Cube/Floating Island started at Loot Lake and was first seen at the start of the season. It has since been moving around the map to each corrupted area, but it is not clear why.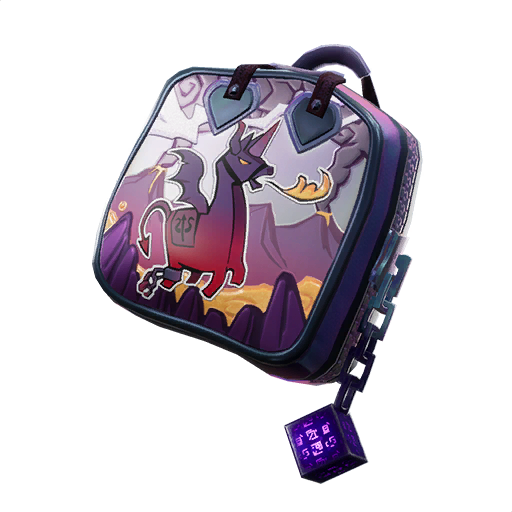 If you look at the background of the image on the bag, you can see that there are multiple volcanoes and what looks to be lava surrounding them. The Cube/Floating Island could  have something to do with this, as we know it is making its way to each corrupted area one by one, lifting the rune and then replacing it back to its original place before going to the next one. It is possible that the corrupted areas will be turning into volcanoes soon and the height in which the Cube is raising the rune platforms could be the height of the volcanoes.
There is no confirmation yet as to why the Cube is visiting all the runes and what will happen once it as been to all seven, but we will keep you updated with any major changes once they occur. What do you think about this theory? Will we be seeing volcanoes in Fortnite soon?