UPDATE: Epic Games have confirmed the account was not banned because of Ninja. Epic have commented on the original Reddit post with the following: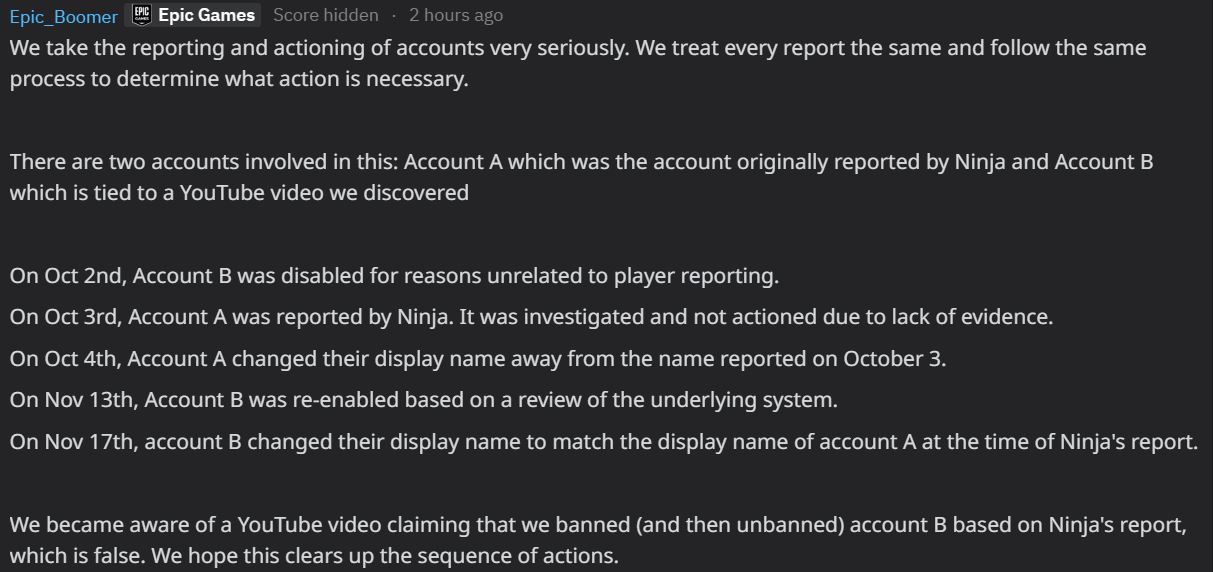 There are many players that have been banned from Fortnite, but some of these players do not know why they have been banned, as Epic do not state the reason for banning in individual cases. We had previously reported on some players getting compensation in the form of V-Bucks and their accounts being reinstated after realizing their accounts were incorrectly banned. Reddit user BooBooClownBoo has posted an instance where a player was playing against Ninja and was reported for 'having a higher ping than him'.
This is not clickbait. Ninja got a player banned for having higher ping. Epic just banned the player only cause Ninja reported him. This is proof that Epic BANS anyone who Ninja reports and does not review the player. This is so fucking stupid. Epic Games is extremely careless. from FortNiteBR
Even though Epic did not outline why the player was banned, it's more than likely he was banned due to the report made by Ninja, however having a higher ping is obviously not a bannable offense. The player stated in the video that he was testing different servers as the internet in Australia isn't the best and he ending up in a game with Ninja and had a high ping. The player was banned a while ago and he did try to contact Epic a number of times to get his account unbanned to no avail. At the end of the video, we can see that Epic have emailed the player after reviewing the ban with the following:
"We've become aware that our processes for reviewing accounts may have led us to incorrectly ban certain accounts. We'll be unbanning your account and compensating you for our mistake. We're digging in now to improve our processes in this are and apologize for the inconvenience"
The compensation players will receive for being wrongfully banned will be 2,000 V-Bucks when they log back into Fortnite.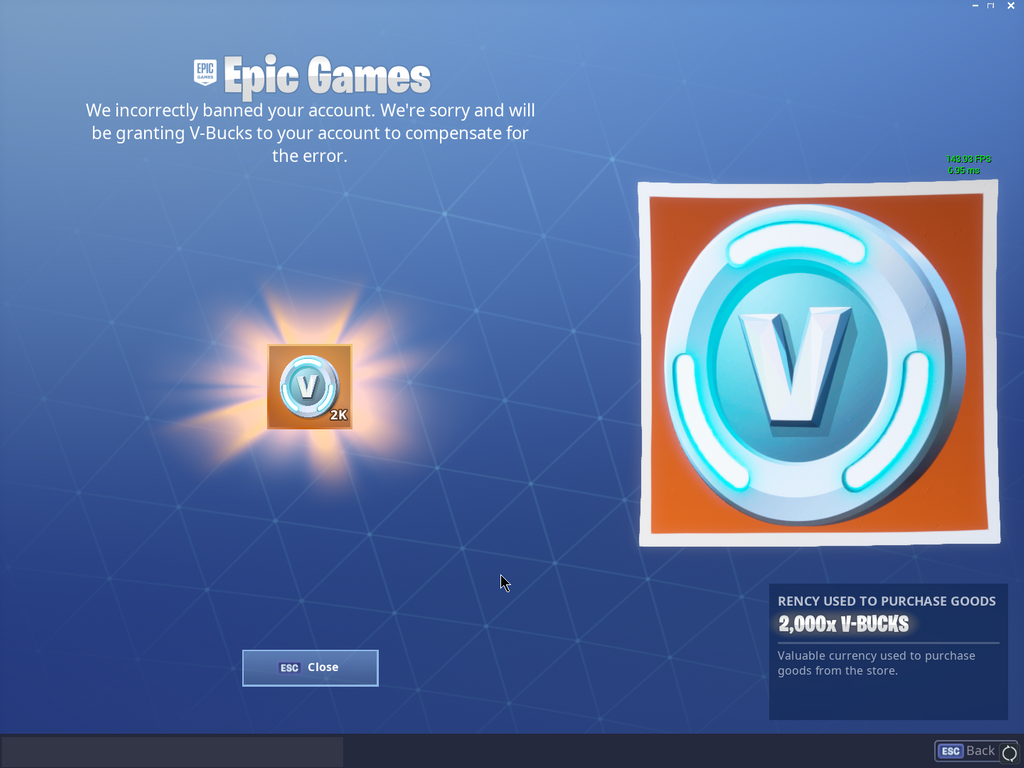 If you think you have been wrongfully banned, it is likely that Epic will reinstate your account and you will also get 2,000 V-Bucks in a way of apology for their mistake.
Epic are looking at a different process to implement when banning players, as it's clear the current process is not working. We are not sure when this new process will be used, but seems like they are still going through banned accounts to see if the ban is justified.