Epic Games released a trailer that showcases the leaked Kylo Ren Fortnite skin.
Epic Games have already released a total of four Fortnite Star Wars skins. The first skin, Imperial Stormtrooper, was released over a month ago for Epic's first collaboration with Star Wars.
Epic followed up with the release of three more skins, all of which are available separately or together in the Star Wars: The Rise of Skywalker pack. The skins in that pack are Rey, Finn, and Sith Trooper.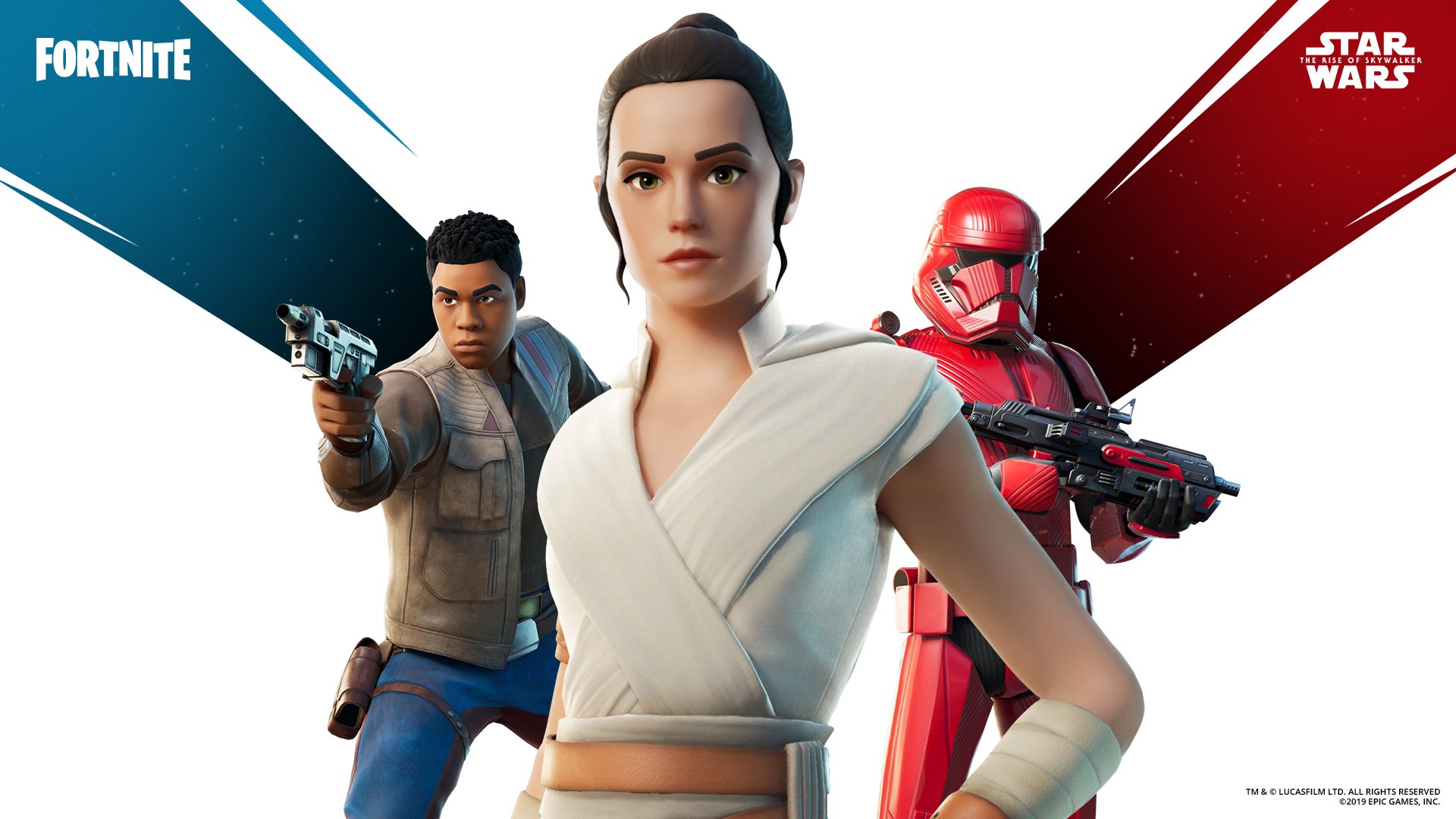 There are other Star Wars cosmetics available, three free cosmetic rewards from the Star Wars challenges, and the Riot Control Baton pickaxe, Rey's Quarterstaff pickaxe, and the First Order TIE Fighter Glider. Every player that logs in before 8pm ET today will receive the TIE Whisper glider for free.
After the Fortnite Star Wars live event at Risky Reels yesterday, several dataminers leaked a couple upcoming Fortnite skins. Both Kylo Ren and Zorii Bliss Fortnite skins were leaked after they were decrypted before the event began.
Dataminers couldn't get the hood and cape on the Kylo Ren skin when leaking the skin, but Epic Games have showcased the skin in a Star Wars gameplay video.
Kylo Ren Fortnite Skin
A few hours after the Fortnite event ended, Epic released a Fortnite X Star Wars gameplay trailer. The trailer showcases the Fortnite lightsaber they added to the game along with the TIE Fighters that landed on the map creating Fortnite crash sites.
As mentioned earlier, when dataminers leaked the Kylo Ren Fortnite skin, they couldn't manage to get the cape and hood on the skin. However, the Star Wars gameplay trailer Epic posted showcases the Kylo Ren skin with the hood and cape as seen below: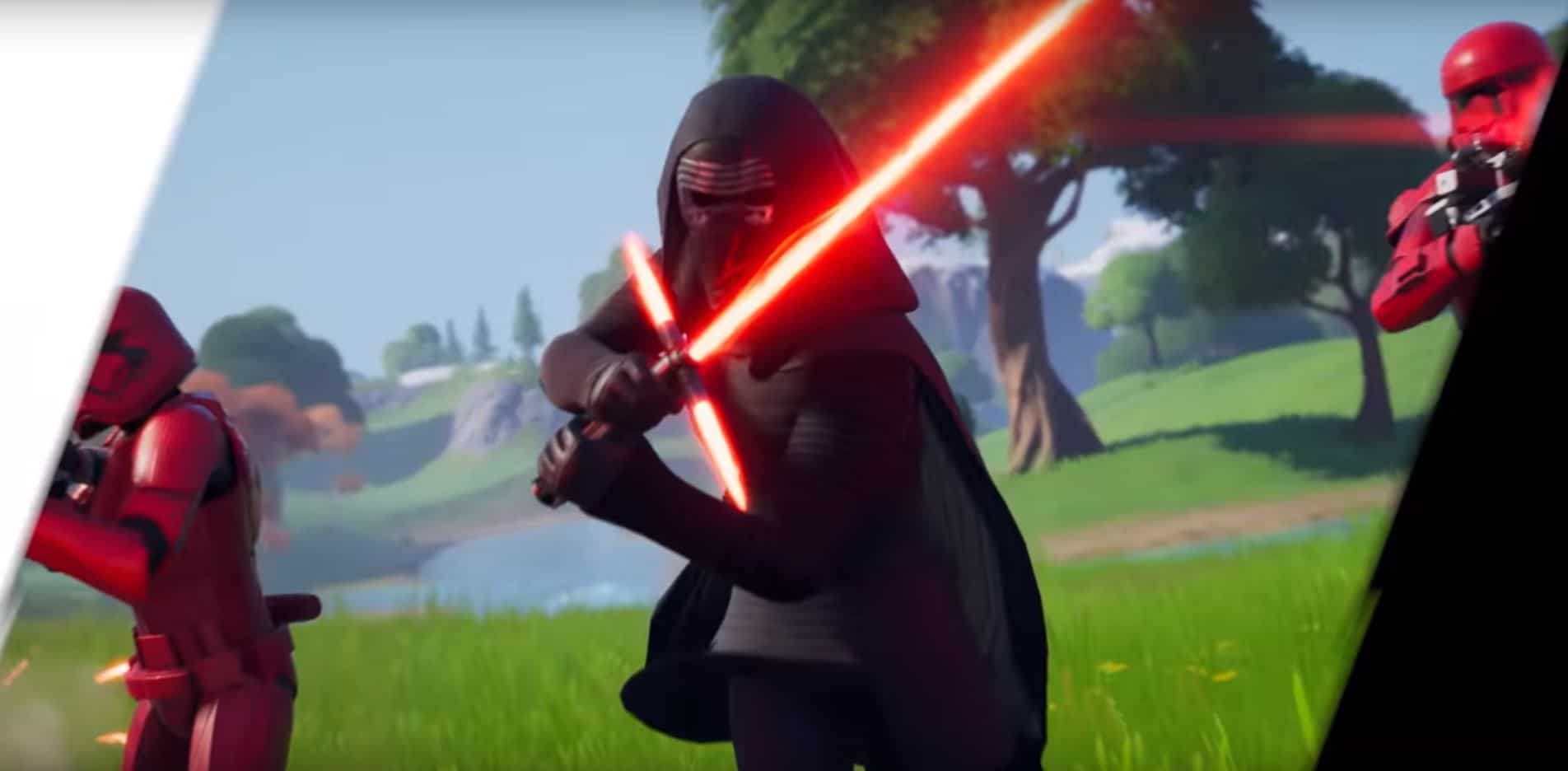 Here's the skin without the hood and cape that was leaked by dataminers: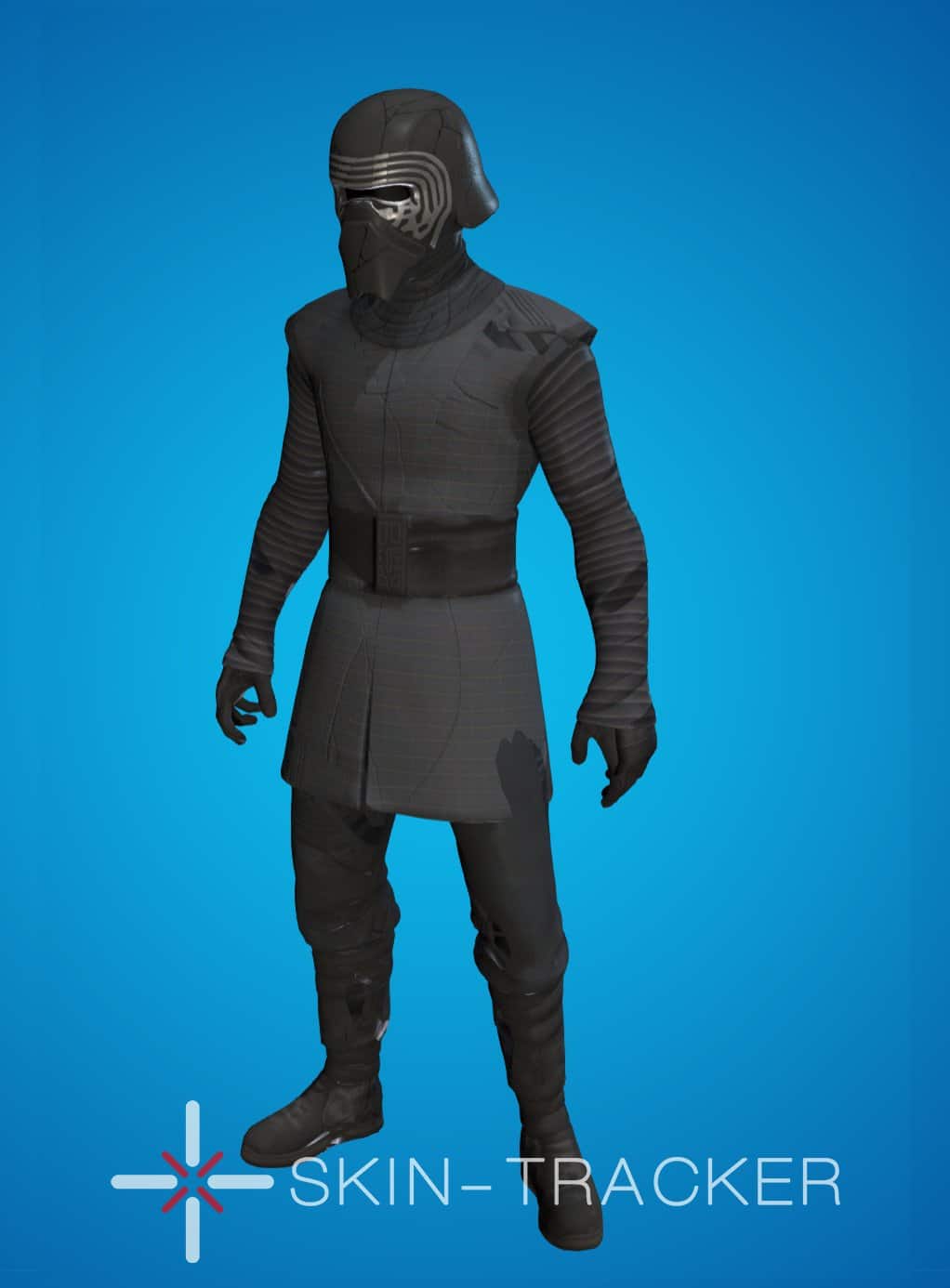 You can view Kylo Ren in the YouTube Star Wars gameplay trailer timestamped below (21 seconds for mobile users).
There's no information as to when the Kylo Ren Fortnite skin will be available to purchase in the Fortnite Item Shop. However, with the Star Wars challenges ending in 7 days, it's safe to assume we'll see them in the shop within the next week.
Will you be purchasing Kylo Ren and the Zorii Bliss skins when they're available in the shop? Let us know in the comments section below!