If you have been playing since last year, you will know that Epic change the map slightly so that it is more Winter/Christmas themed and they had added Christmas trees, presents for the Supply Drops and more. As Epic have been focusing more on the storyline for Fortnite to make it more interesting for the playerbase, they will be introducing the new storyline to explain the change in the map and could have hints in the game itself. Fortnite Fans have noticed a cloud in the distance, which wasn't there before:

The Fortnite Community has come up with a new theory where the cloud is actually a Snowstorm, which will make its way to Fortnite. This will explain any map changes that will be made going into Season 7 and of course the winter theme. There are still a couple of weeks left for this season and so fans speculate that we will see the storm approaching closer every week, similar to the Meteor in Season 4.
Epic have also hinted at what the map could look like, when they had tweeted about the new Deep Freeze Bundle, which is available to purchase in stores now. You can see the image tweeted by the official Fortnite Twitter below:
It is also speculated that the Hunting Party Skin, A.I.M, could be tied in with the storyline. If you look closely at the A.I.M Skin, you can see his hands and feet are frozen.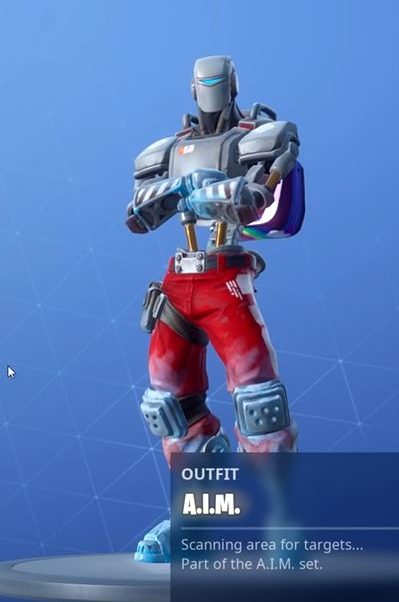 A.I.M had landed in Flush Factory via parachute, which can still be seen on the roof of one of the buildings. The 8th loading screen unlocked for the Hunting Party Challenges shows the Hunting Party Skin landing on the roof in Flush Factory and shows he's up to something, but could this be related to the Snowstorm?