Epic Games have participated in the Black Friday deals for Fortnite.
It's the day where everyone is trying to get the best deals on the items they've had their eye on for most of the year. Epic Games have participated in Black Friday for the second time, offering games available on the Epic Games store for discounted prices.
However, we haven't really seen any Fortnite Black Friday deals. There were leaks from the v11.20 Fortnite update which included strings for Black Friday deals, however, I don't remember there being any major deals of note for Black Friday on Fortnite.
This year, Epic Games have decided to offer a Fortnite Black Friday deal, but it's just the one deal for a bundle that was released some time ago. Either way, it's a pretty good deal if you were after this particular bundle.
Darkfire Bundle Black Friday Discount
The Fortnite Darkfire bundle includes 3 legendary skins, 2 legendary back blings, 3 rare dual-wielding pickaxe, 3 epic wraps, and one emote. It was first released in October 2019 for £24.99/$29.99 (USD).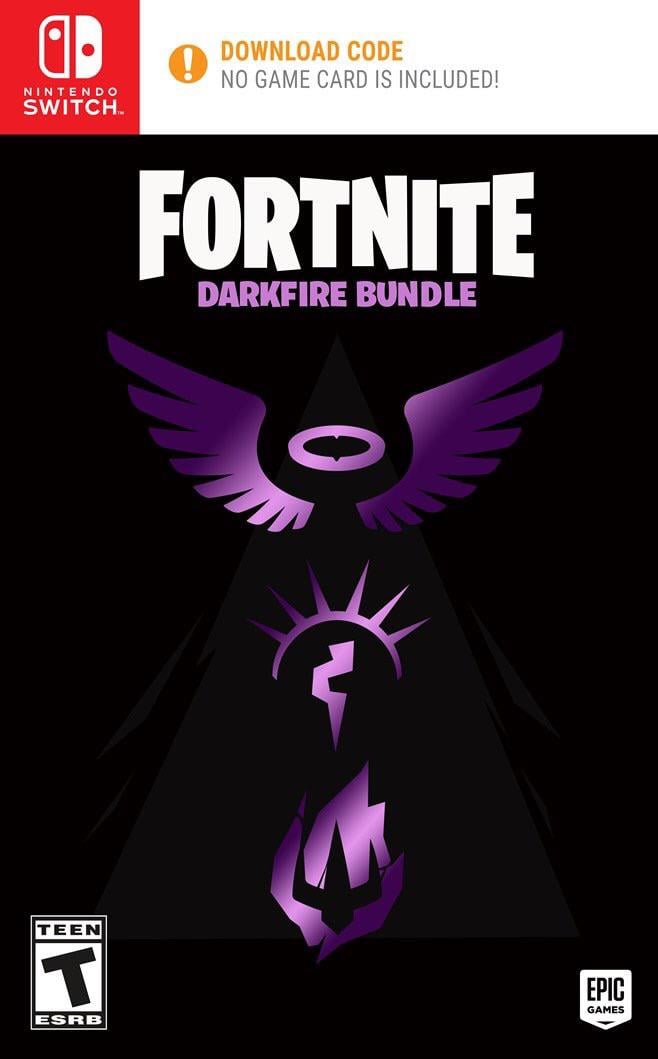 For Black Friday, Epic Games have decided to offer the Darkfire Fortnite bundle for just £10.99. They've listed it as a Black Friday deal and you can purchase it by going to the Fortnite Item Shop and scrolling all the way down.
You'll find the Darkfire Bundle at the bottom under "limited time" on the right of the Street Serpent Pack.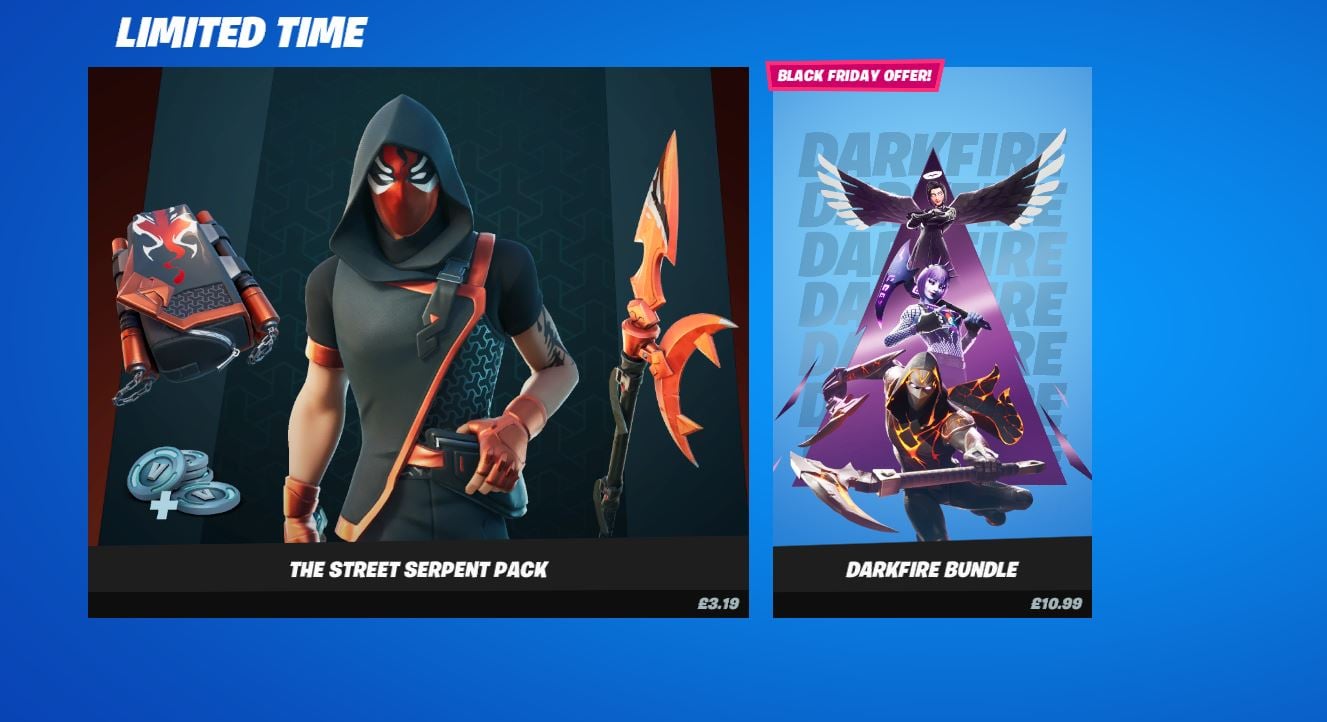 There's no other Black Friday deals for Fortnite unfortunately, but at least there's one good deal players can take advantage of.
How to get cheaper V-Bucks on Black Friday
Players can take advantage of sites like CD Keys in order to get themselves cheaper V-Bucks than what Epic Games are offering on Fortnite. There aren't any Black Friday deals for Fortnite V-Bucks, but you can use these deals to bag a bargain.
*Sometimes we include links to online retail stores. If you click on one and make a purchase we may receive a small commission. 
For EU players, you can get the Neo Versa skin and 2,000 V-Bucks on PS4 for £12.99 by clicking here*. EU PS4 players can also bag the Last Laugh bundle for £17.99. US players can get 2,000 V-Bucks for £12.99.
You can also shop around for PlayStation Network cards on discount CD Keys and Xbox cards to get the value of the card lower than the actual value which you can then use to spend on V-Bucks.
Whilst you're here, feel free to browse our home page for the latest Fortnite news including jet packs being confirmed for the live event, three Fortnite season 5 battle pass skins being leaked including Mandalorian and a Baby Yoda back bling, and the upcoming Fortnite Crew monthly subscription.
Be sure to turn on website notifications or bookmark our page for the build up to the Galactus Fortnite event and the launch of the new season!