Here's what the Fortnite Chapter 2, Season 1, or Season 11, Secret/Mystery Skin looks like as dataminers leaked it from the v11.20 Fortnite update.
Epic Games officially released the v11.20 Fortnite update yesterday and thankfully released the patch notes for it. Dataminers leaked the upcoming week 7, 8, and 9 loading screens, upcoming Leaked Fortnite skins and cosmetics, and much more.
Every season, Epic add an additional skin for Fortnite Battle Pass owners which is a secret skin. It's unveiled usually after week 7 or week 8 of the season. However, dataminers have leaked the skins prior to release in the past, and Epic themselves have shown the skin before it being able to unlock.
We're now into week 7 of Fortnite Chapter 2 Season 1 with Trick Shot week 7 challenges unlocking recently. Players still aren't able to get the Fortnite Season 11 (chapter 2, season 1) skin yet, they'll have to wait until next week. Here's the leaked secret skin for Fortnite Chapter 2 Season 1 (season 11)
Fortnite Season 11 (Chapter 2, Season 1) Secret/Mystery Skin Leaked
The name of the Fortnite Season 11 secret skin is called Sorana. It's a female skin and is legendary Fortnite skin. The description of the skin is "She's here to crash the party". Here's a look at the Fortnite secret skin below: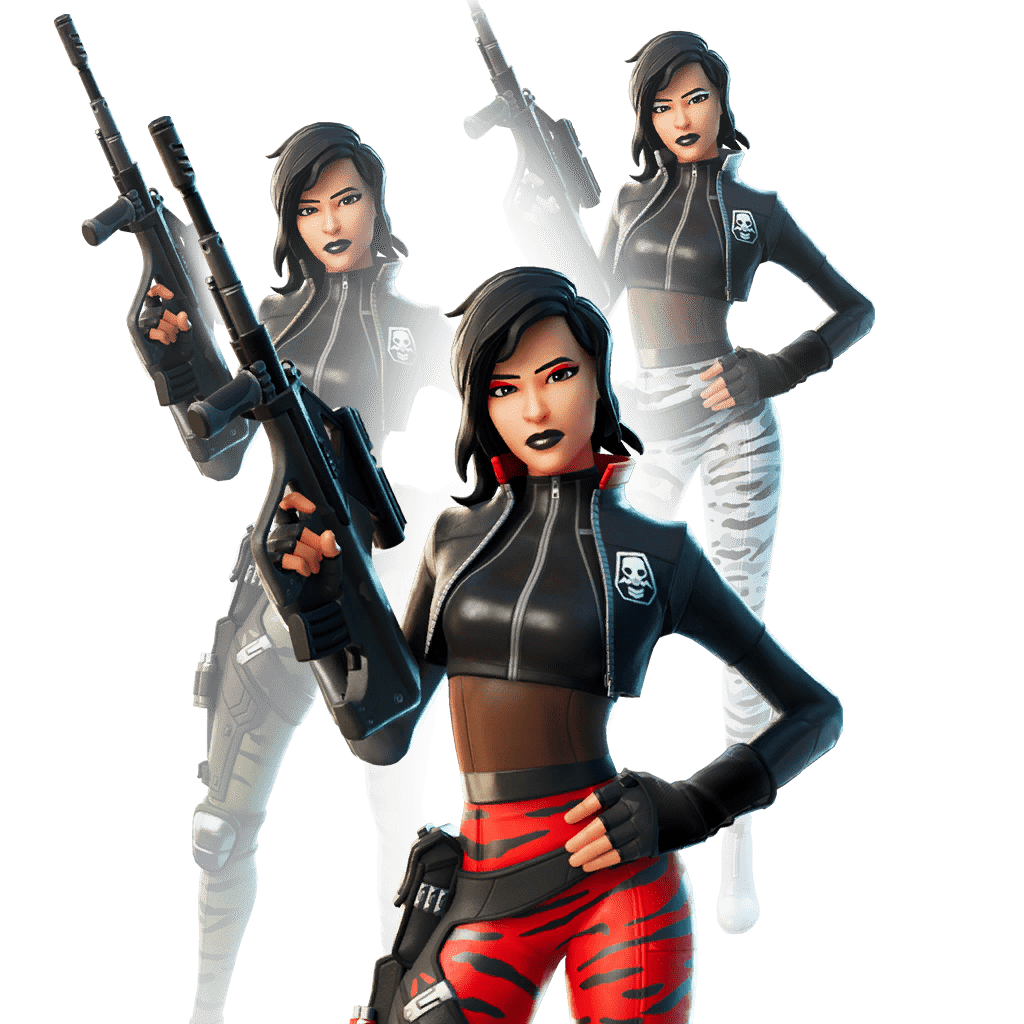 As you can see from the image above, the secret skin has two additional styles can players will be able to unlock by completing certain Fortnite challenges.
How to get the Fortnite season 11 secret skin
In order to the get Fortnite Chapter 2, Season 1 (season 11) secret skin, players will need to complete one of the main Alter Ego challenges.
The challenge is to collect the F-O-R-T-N-I-T-E letter hidden in loading screens. In order to do that, you need to complete eight challenges for every mission to unlock the loading screen and then find the hidden letter in the loading screen.
Week 7 introduced the find the hidden 'T' challenge, so players will need to wait until next week to unlock the Fortnite secret skin as that's when the hidden 'E' will be unlocked, which is when players can unlock the secret skin.
There will be three different challenges for the Fortnite season 11 secret skin. One of which will unlock the secret skins back bling, one will unlock the dual-wielding pickaxe, and the final one will unlock a new style for the skin. Here's the secret skin challenges below:

What do you make of the Fortnite Chapter 2, Season 1 skin? Personally, I'm not a fan of the skin. Having to complete as many challenges as you do you unlock what I'd call a simple looking skin doesn't seem worthwhile to me. Let us know your thoughts in the comments section below!