A brand new Fortnite Season 9 Fortbyte challenge has unlocked, Fortbyte 55 – Found Within Haunted Hills
Epic Games are provided Fortnite players with a lot more challenges in Season 9. Not only do players have the weekly challenges, Utopia challenges, and every Battle Pass skin having their own challenges, Epic also added in Fortbyte challenges.
Fortbyte challenges provide players with the opportunity to unlock additional rewards in Season 9 as well as decrypting the secrets of the season. Upon completing a Fortbyte challenge/task, players will decrypt a small section of a mystery image.
In previous seasons, the mystery/secret skins have been unlocked by completing the additional challenges i.e Discovery challenges from Season 8, however, this season players will unlock the secret skin by collecting 90 Fortbytes, making Fortbyte challenges crucial to the season.
New Fortbyte challenges/tasks are unlocked every day at 2PM BST and we another challenges has just unlocked. The challenge can be seen below:
Fortbyte 55 – Found within Haunted Hills

Check out our other guides for Fortbytes here:
FORTBYTE 55 – Found within Haunted Hills Map Location guide
Find our Fortbyte guides and videos helpful? Use our Support-A-Creator code "FORTNITE-INSIDER" in the bottom right of the item shop if you want to support us.
The location of Fortbyte 55 is given away by the name of the challenge, it'll be in Haunted Hills, however, no other information is provided, so players need to run around Haunted Hills looking for the Fortbyte.
We've done the hard work for you, we've marked the exact location of Fortbyte 55 – found within Haunted Hills below. Scroll down to the bottom of the post to check out our video guide on collecting Fortbyte 55.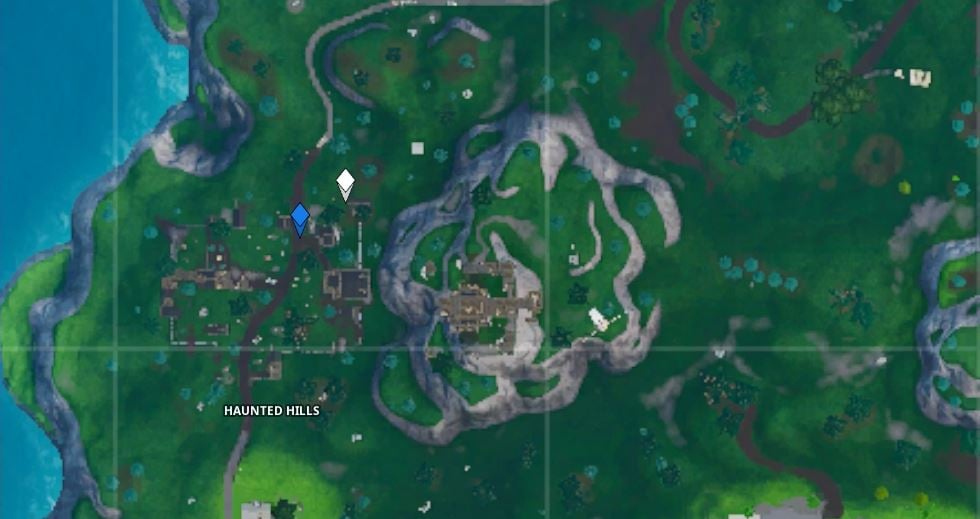 Here's the location of where it is in game. It can be found in the building north of the Haunted Hills Named Location. It's the furthest building north, simply land on the roof, break down and you'll see fortbyte 55.
Here's an in-game image of Fortbyte 55: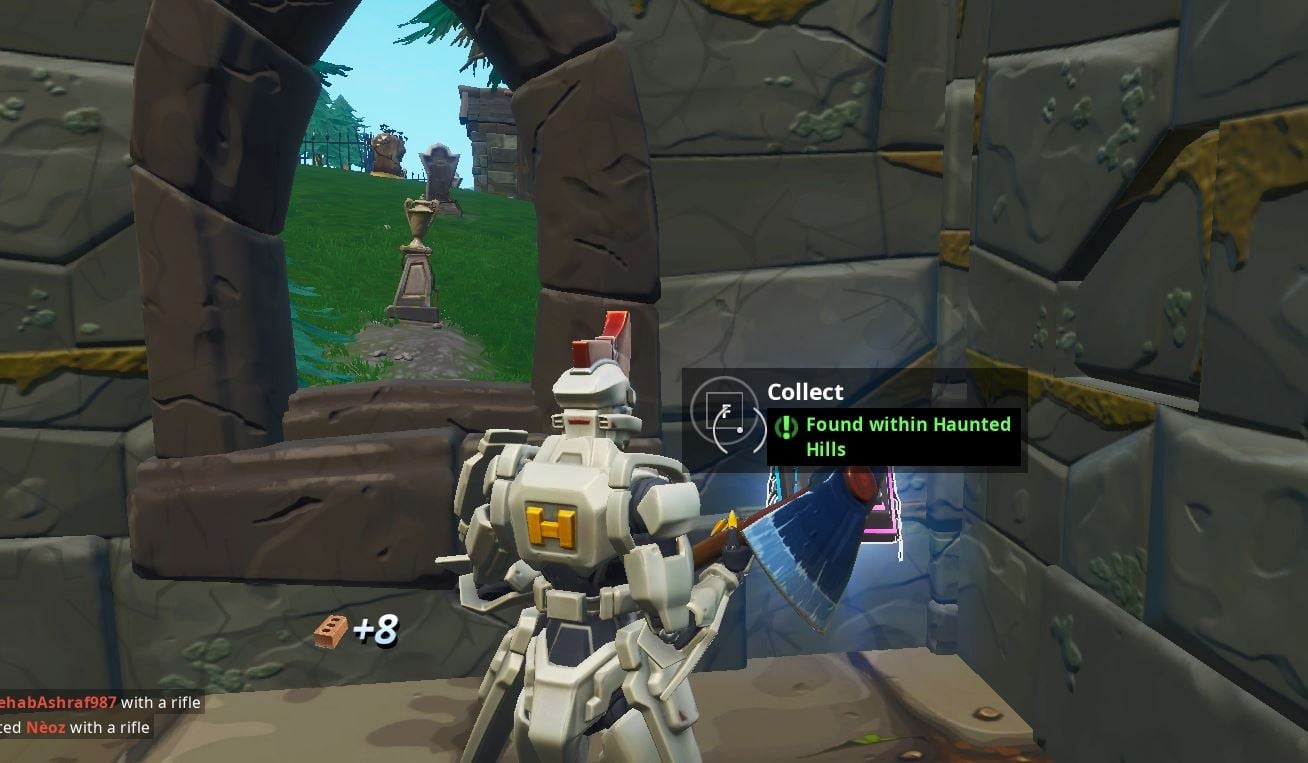 Here's a video to help you complete Fortbyte 55 – Found Within Haunted Hills