New Overtime Challenges have been released in Fortnite for the Rippley Vs Sludge Skin which upon completion will unlock a new Skin Style.
Epic Games have decided to release the Overtime Challenges differently in Chapter 2 of Fortnite Battle Royale as a new set of Missions is being released for the Skins instead. Last week, the Remedy Vs. Toxin Skin Mission was released, which you can see by clicking here.
The v11.40 update was released earlier today and there were many Skins and other cosmetics that were leaked by data-miners, and once the downtime ended, one of the Missions that were available to complete was the Rippley Vs. Sludge Mission.
Rippley Vs. Sludge Mission Challenges
Here are all of the challenges/objectives you need to complete for the Rippley Vs. Sludge Mission:
Reach Battle Pass Tier 50 (50)
Complete 'Rippley Vs. Sludge' Mission Objectives (9)
Earn Gold Scavenger Medals by searching chests, llamas, or supply drops (3)
Achieve AR Specialist Accolades in different matches (3)
Land in a Named Location in different matches (3)
Deal any damage with a placed Trap to an opponent (1)
Destroy SLURP Barrels, SLURP Trucks, or SLURP Silos (10)
Swim 50m in under 5s (1)
Visit Lazy Lake and Slurpy Swamp in the same match while riding in a Motorboat (1)
Eliminations at Risky Reels, Fort Crumpet, or Hydro 16 (5)
Catch a fish with a Fishing Rod, a Harpoon Gun, and an Explosive Weapon (1)
Click here for a Cheat Sheet to help you complete these Overtime Challenges.
How to Get the Purple Rippley Vs. Sludge Skin Style Variant
Once you have completed nine of the challenges from this Mission, you will unlock the purple variant for the Skin, which can be seen below: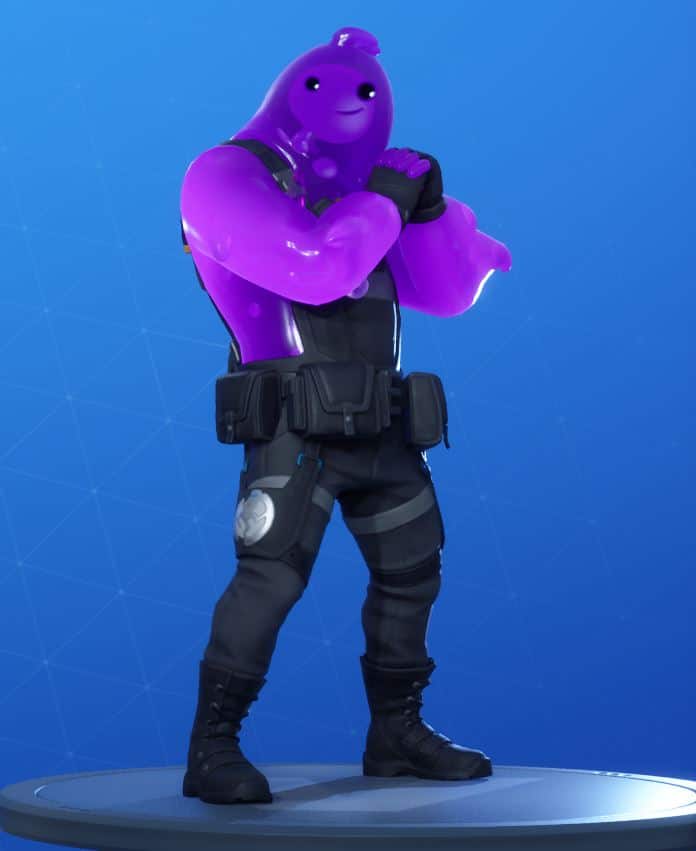 Completing all of the other challenges/objectives will award you with 52,000 XP each, which will help you to complete the Battle Pass for this season if you haven't done so already.
What would you rate this Skin Variant? Let us know in the comments section below.