Data-miners have leaked the Season 7, Week 3 Fortnite challenges which will go live on Thursday, December 20th 2018.
Epic Games shut down the largest social media account dedicated to Fortnite Leaks, FNBRLeaks, due to the owner of the account promoting and advertising the sale of game modifications tools. This caused other leakers to change or close their social media accounts, but it appears they're already back leaking. Here are the leaked challenges for Season 7, week 3:
Fortnite Leaked Challenges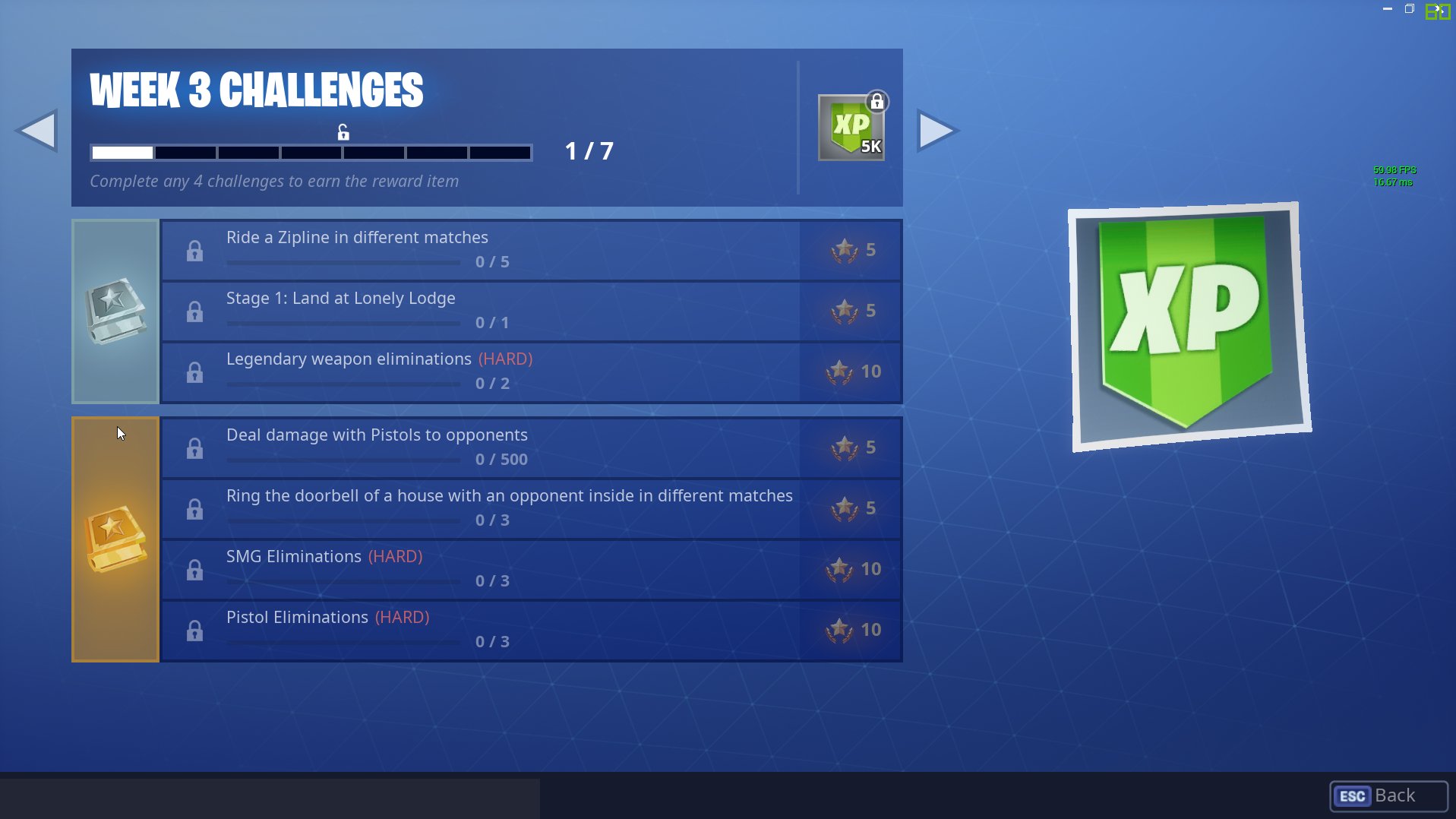 Free Challenges
Ride a Zipline in different matches (5)
Stage 1: Land at Lonely Lodge  (1)
Legendary weapon eliminations (2) (Hard)
Battle Pass Challenges
Deal damage with Pistols to opponents (500)
Ring the doorbell of a house with an opponent inside in different matches (3)
SMG Eliminations (3) (Hard)
Pistol Eliminations (3) (Hard)
Upon completing four of the seven challenges, players will be rewarded with 5,000 season xp.
As with most Fortnite challenge weeks, the majoriy of the challenges are rehashed from previous seasons. All of the challenges apart from the "Ride a Zipline in different matches" have been challenges in previous seasons.
Keep in mind that the week 3 challenges are an early leak. With v7.10 dropping next week, it's likely the challenges will change in the update. The challenges are expected to go live on Thursday, December 20th at 2pm UTC. We'll keep you updated if these change once update v7.10 drops, and we'll have guides for all of the challenges once they've been confirmed.