The official challenges for Fortnite Season 7, Week 9 are now live! Here are the challenges you need to complete this week.
New challenges are unlocked every week in Fortnite Battle Royale and the challenges for Season 7, Week 9 have just been unlocked and are available to complete. You can view the official challenges below: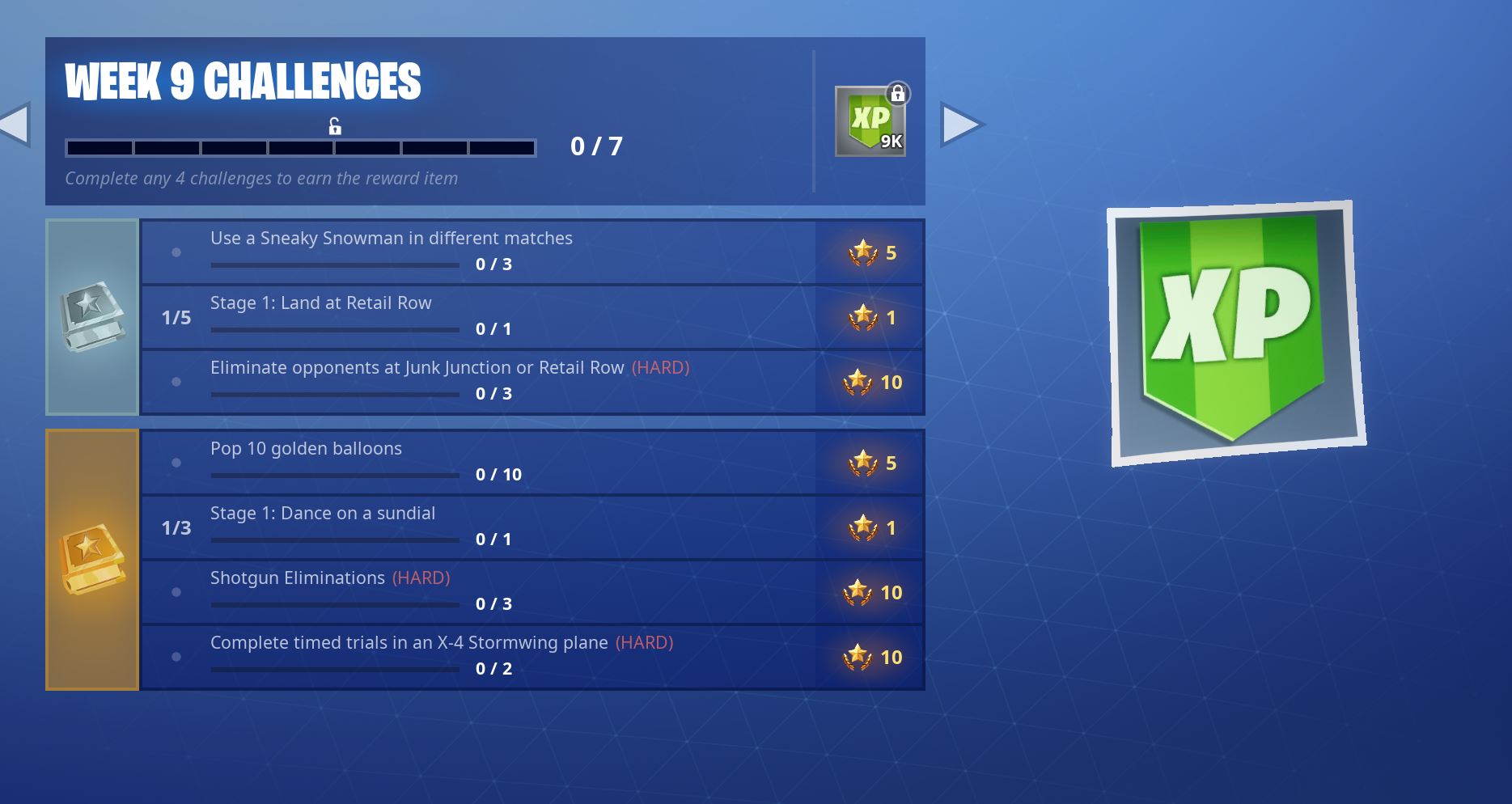 FREE PASS CHALLENGES
Use a Sneaky Snowman in different matches (3)
Staged Challenge: Land at …

Stage 1: Land at Retail Row
Stage 2: Land at Frosty Flights
Stage 3: Land at Haunted Hills
Stage 4: Land at Shifty Shafts
Final Stage: Land at Dusty Divot

Eliminate opponents at Junk Junction or Retail Row
BATTLE PASS CHALLENGES
Pop 10 Golden Balloons (10)
Staged Challenge: Dance on top of…

Stage 1: Dance on top of a sundial
Stage 2: Dance on top of an oversized cup of coffee
Stage 3: Dance on top of a giant metal dog head

Shotgun Eliminations (HARD) (3)
Complete timed trials in an X-4 Stormwing Plane (HARD) (2)
Here are some posts to help you complete the challenges:
The previously leaked showtime challenges are now available and can be seen by clicking here. Here's the showtime poster locations.
These challenges are quite straightforward and easy to complete, but the "Dance on top of.." staged challenge and the "Pop Golden Balloons" challenge can be difficult to complete if you cannot find them. We will be releasing a map to show the location of the golden balloons as soon as they are known, as well as the location of objects in which you need to dance on top of.
As always, we will be releasing a Cheat Sheet which will have the locations for all challenges as soon as it is available. Once you have completed all challenges for this week and providing you have completed all previous weekly challenges, you will unlock the following Snowfall Challenge loading screen: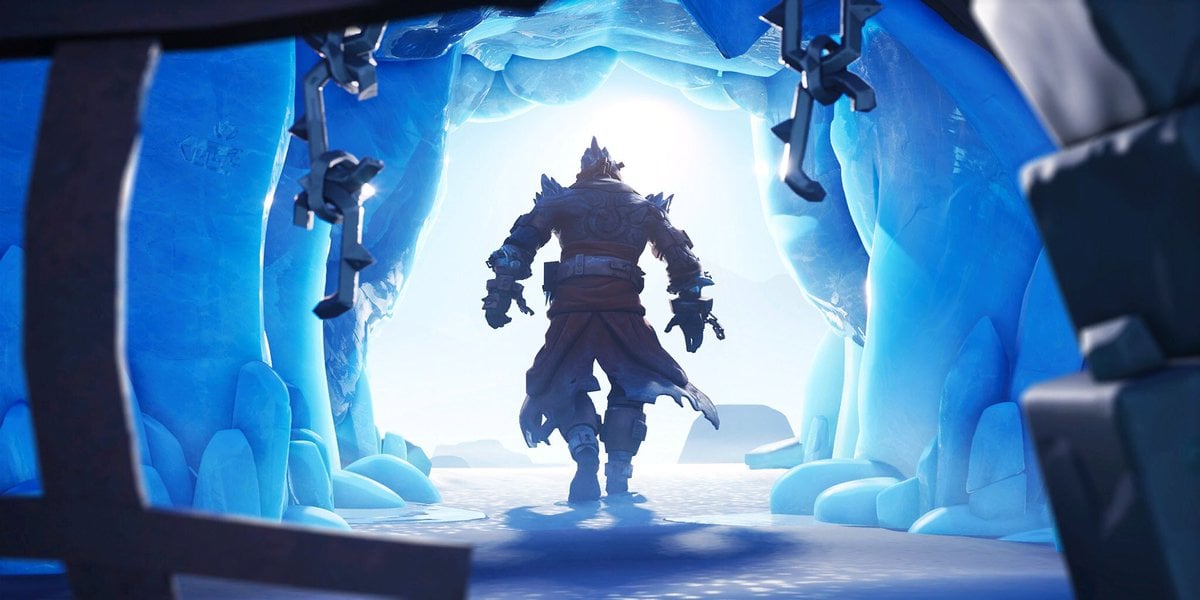 The hidden object to find this week is a Battle Star. Providing no changes are made, you can click here to see the location of the star as soon as you have unlocked the loading screen.