Here's how players can get the first free skin from Fortnite presents, LT. Evergreen, the Christmas Tree skin.
On Christmas Eve, Epic made the first free Fortnite skin available during the Winterfest Christmas event. The skin that's available is the Christmas tree skin called LT. Evergreen. The skin is different to other cosmetics available during Winterfest as it's not actually in a present.
LT. Evergreen also comes with a back bling and a built-in emote called light it up and here's how to get it.
Fortnite Presents
How to get the Fortnite LT. Evergreen Christmas Tree Skin?
It's important to note that even though the LT. Evergreen Christmas tree skin isn't in a present, opening and getting the skin counts towards your daily present that you're allowed to open.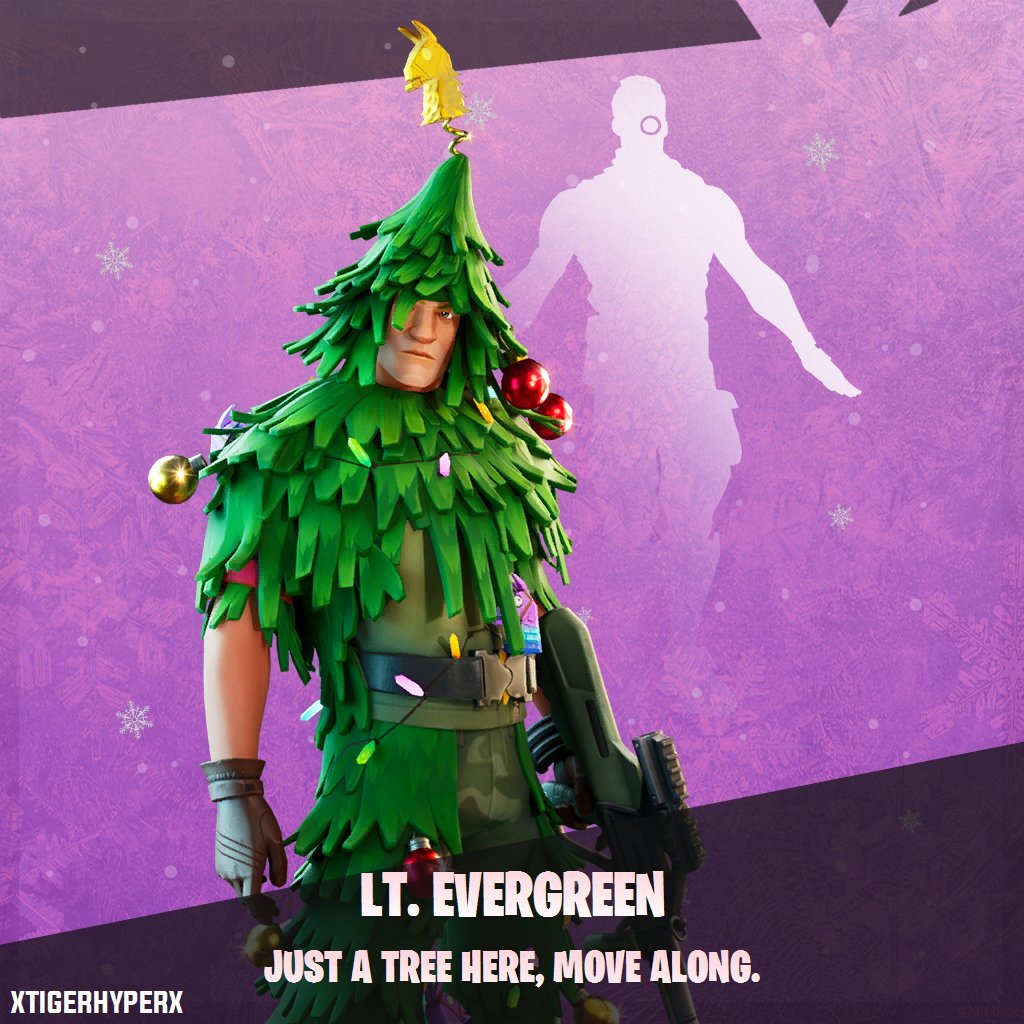 In order to get the skin, head to the Winterfest Lodge, which I'm sure you know how to do by now. Once there, click on the presents on the right hand side of the screen, or click on crackshot.
From there, you'll be able to click on the Christmas tree. Once on the Christmas tree, you'll be able to open it, and upon opening it, you'll receive the LT. Evergreen tree skin. You will be able to get the LT. Evergreen skin until the event is over, so if you're not at home for the next few days to open the tree, you still have until January 6th to open it and get the skin.
If you're having issues opening the Christmas tree and getting the skin, try restarting your game. It's also possible if your game crashes after you open the tree that the skin will be in your locker once you restart the game.
If you still haven't got the cosmetics you want from the Fortnite presents, feel free to check out the guides we've created on getting the cosmetics that you want. We have a cheat sheet for which presents contain which cosmetic along with articles on which presents contain the Peppermint pickaxe and the snow shaker emote.