There was a weapon that was added to Fortnite Battle Royale in the V.3.4 update but was later placed in the Vault, due to players concerns of the fairness and strength of the weapon. This weapon was the Guided Missile that were found in Treasure Chests and Supply Drops in Epic and Legendary rarities. Players were able to take direct control of the missile after it had been fired and were able to take the missile's point of view, but by doing were leaving their character vulnerable to attack. Here are the stats of the Guided Missile when it was first introduced:
Damage to Players: Epic – 105; Legendary – 110
Damage to Environment: 1000
Lifetime: 18 seconds
Time Between Shots: 3.13 seconds
Rocket Speed: 1300 units/second
Rocket Health: 100
In the V.3.5 update, the Guided Missile had the following changes before being moved to the Vault:
Decreased maximum turn rate by 75%.
Reduced movement speed by 15%.
Now Epic did state they would bring the Guided Missile back to Fortnite if/when they found a solution to balancing the weapon. Datamining by @FNBRLeaks suggests that the Guided Missile will be returning as a Backpack item.
What is a Backpack item?
When the Jetpack was released, we saw a new type of item being introduced to Fortnite Battle Royale, Backpack items. This is not to be confused with Back Bling items as Back Blings are purchased in the Fortnite Item Shop and are a cosmetic that provide no advantage. However Backpack items can be found in-game and cannot be purchased. There was one other Backpack item that was accidentally released with the Jetpack for a few hours called the 'Eye of the Storm'. You can read more about how the Eye of the Storm Backpack item worked before it was removed here.
Datamined Files for the Guided Missile Backpack
Some of the files found suggest that the Guided Missile will be a new Backpack item:

The name for the item will most likely be Guided Missile Pack, as seen in the files found above.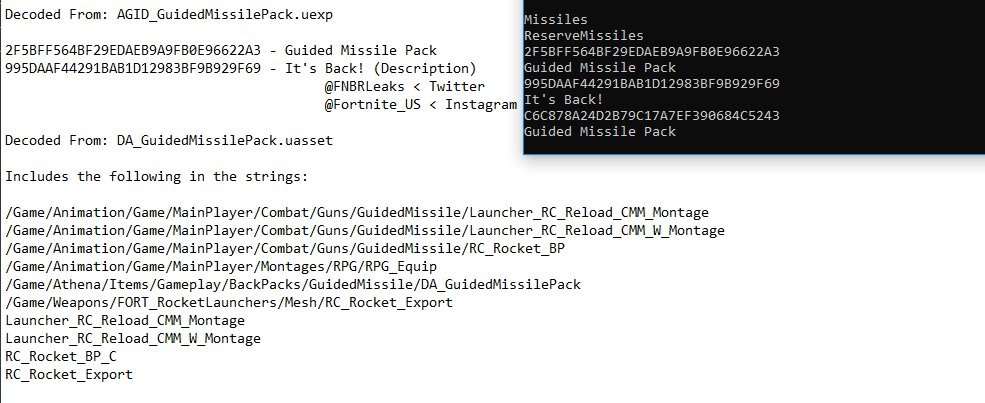 "It's Back!" can be seen in the files above, along with animations of the Guided Missile rocket and reloading the weapon.
The model for the Guided Missile looks the slightly different to what it looked like when it was originally introduced to Fortnite Battle Royale: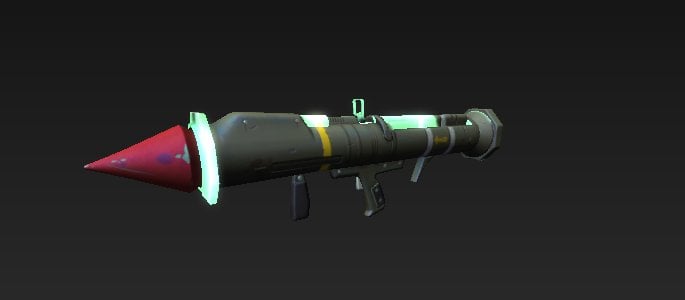 NOTE: No official announcement has been made by Epic as to whether or not this item will be released, but they have been found in the files. We will keep you updated with any new information.
There have been other Backpack items that have been datamined with the possibility of being introduced to Fortnite Battle Royale. You can read more about them below: