Players have questions regarding Dwayne "The Rock" Johnson including whether he's the Foundation or how to unlock The Rock skin in Fortnite.
After nine week, players are now able to unlock The Foundation outfit if you have the chapter 3 season 1 Battle Pass. There's a total of eight cosmetics along with some extra styles for both the glider and skin.
All the cosmetics are unlockable by completing the challenges that are available. We have the full list of quests for The Foundation over here in case you're wondering what they are and how many there are.
Players have been wondering if The Rock is in Fortnite, if there's a skin that you can get, and whether he's the Foundation. We've answered all of your questions below.
Is The Rock The Foundation in Fortnite?
Yes, Dwayne "The Rock" Johnson is in Fortnite. Prior to the launch of chapter 3 season 1 in December, Dwayne Johnson posted a video on social media teasing that he was the Foundation in Fortnite.
The video flipped a couple of times to hint at the "flipped" chapter 3 season 1 launch. You could also spot The Foundation helmet in the fridge behind him as seen in the image below.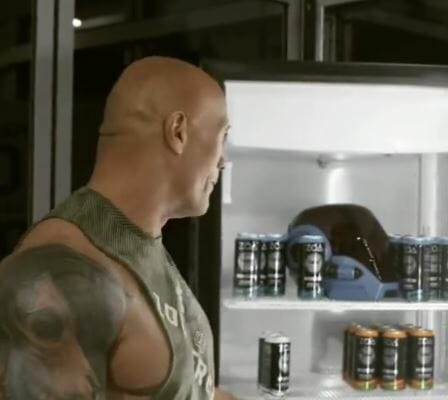 Once the live event took place, Dwayne Johnson posted an image of his The Foundation character with the visor removed.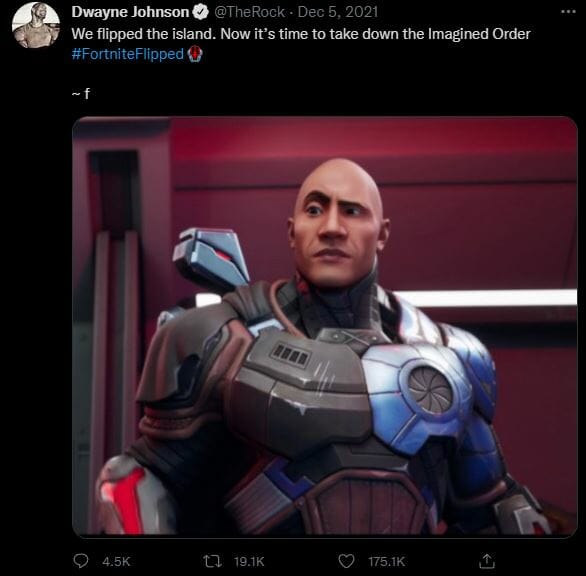 How to unlock The Rock Dwayne Johnson Skin in Fortnite
There's no separate skin for Dwayne "The Rock" Johnson in Fortnite, but there is a built-in emote for The Foundation skin that'll remove his helmet to reveal The Rock's face.
In order to get The Rock in Fortnite, you'll first need to unlock The Foundation skin by completing the challenge that requires players to visit three different locations on the chapter 3 season 1 map.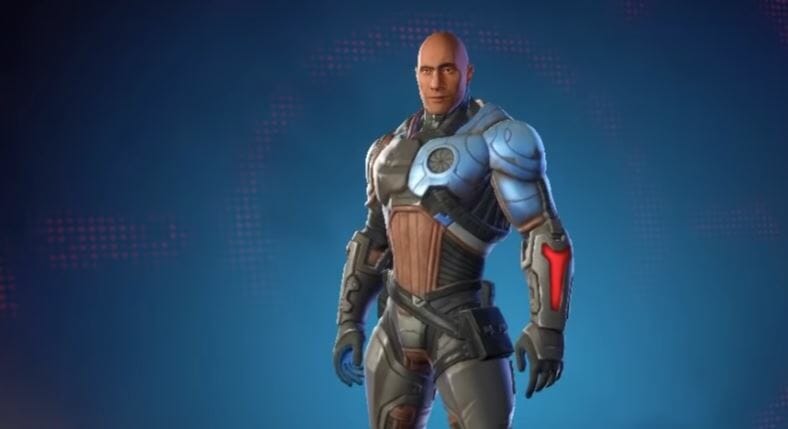 You can then unlock the "Tactical Visor Toggle" emote that'll be build into the skin, which can be unlocked by completing the assist in eliminating Gunnar challenge. Once you have this, you can remove The Foundation's helmet to reveal The Rocks face.
We don't know if there will be a seperate Dwayne "The Rock" Johnson skin in the future considering he's a main part of the storyline now. However, we can never fully rule it out.
You can take a look at all of the Foundation challenges over here along with all the cosmetics that are available to unlock.