Loot Lake is an area which doesn't seem to be the primary place to land for a lot of people, as there isn't much loot compared to other POI's, despite it's name. Loot Lake's main attraction is a house, situated in the middle of the Lake, which has four treasure chest spawn locations. There are also some factories that are at the edge of Loot Lake and for Season 4, Loot Lake changed ever so slightly to include a little Island in the lake, which can potentially spawn up to 2 treasure chests.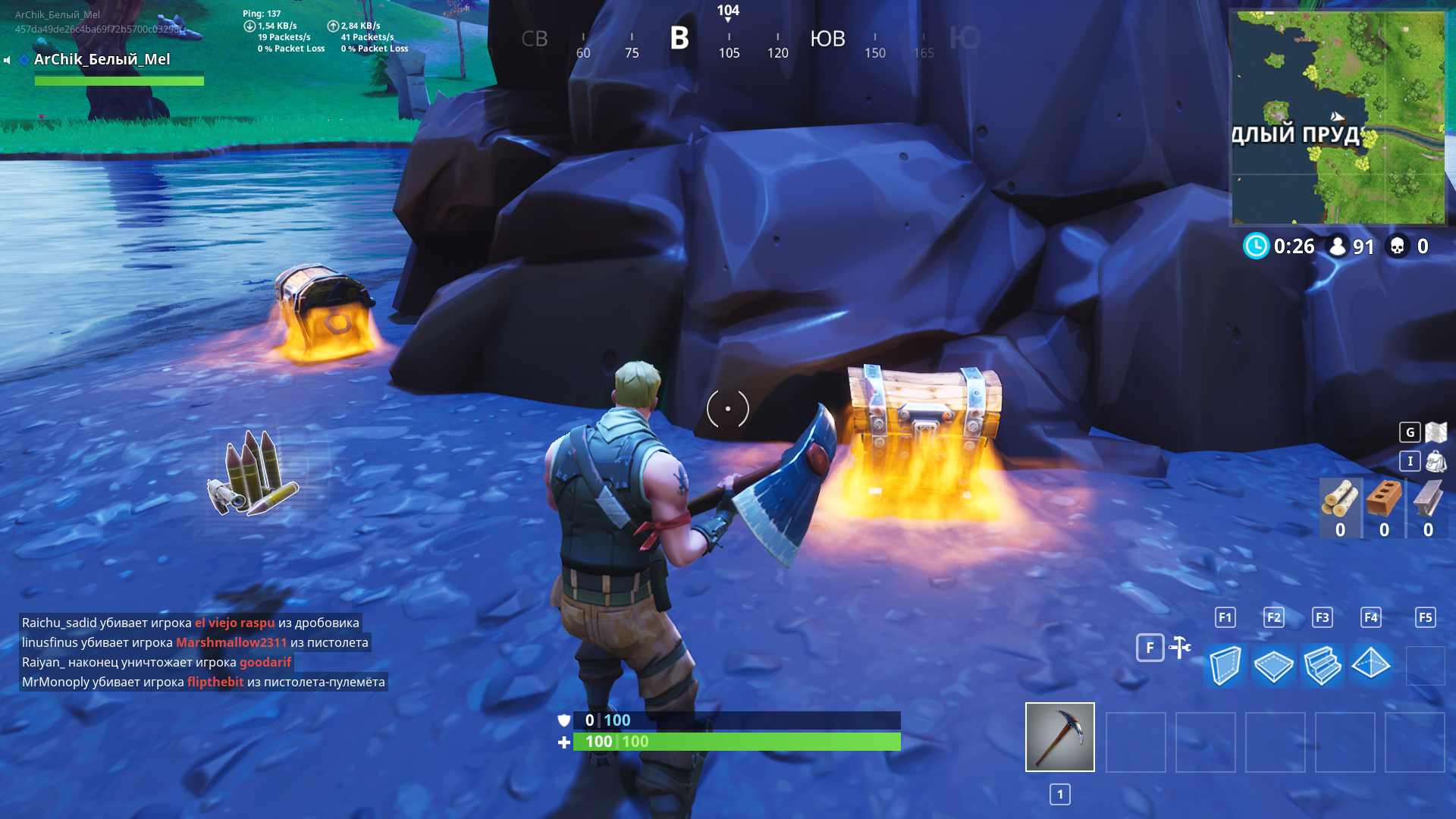 Fortnitechests
There are some boats dotted around the lake which can also have treasure chests spawn in them, however players would need to travel in the water to get to them. Most players tend to avoid getting into the water as it slows down the character a lot, or they could build to get around the lake quicker, but this could be seen as a unnecessary waste of materials. Either way, Loot Lake is not the first choice for players to land and it seems that this POI needs more.
Reddit user sierrasloth has suggested that paddle boats should be added to Fortnite to help players to manoeuvre around the lake.
Handles like a Shopping Cart
Random spawns and scattered around the edge of the lake
Seating for two
This would make it a lot easier to get around the lake without being slowed down and also doesn't waste any materials. It could encourage more players to land at Loot Lake if there was an easier way to get around, making the gameplay quicker. This could however make enemies more aware of your whereabouts and could make for an easy kill, but would be the risk you take, as with Shopping Carts.
Let us know what you think about the paddle boats in the comments section below. Should they be added or are Shopping Carts the only vehicle that should be added for now?
Should Loot Lake have more Islands or a Tunnel System? Click on the article below to find out more: