Director of Interactive Games at Netflix has stated that there is more to the Fortnite x Stranger Things collaboration.
In the Season 9 update, there were many changes that were made to the map, with Easter eggs being added to hint at collaborations. There was a John Wick style house that was added near Paradise Palms and the Continental Hotel at Neo Tilted. These two changes on the map hinted at the collaboration with John Wick before it was announced.
In the Fortnite x Wick collaboration, a new LTM was added, called Wick's Bounty and specific challenges were added during the collaboration where players were awarded for completing each challenge. A John Wick skin was also added to the Fortnite Item Shop during this time and will not be available again.
Another Easter egg that was added at the start of the season was the Scoops Ahoy Ice Cream Parlor Shop in the new POI that had replaced Retail Row called Mega Mall, as seen below. This Ice Cream Parlor is the same parlor seen in the very popular Netflix show Stranger Things: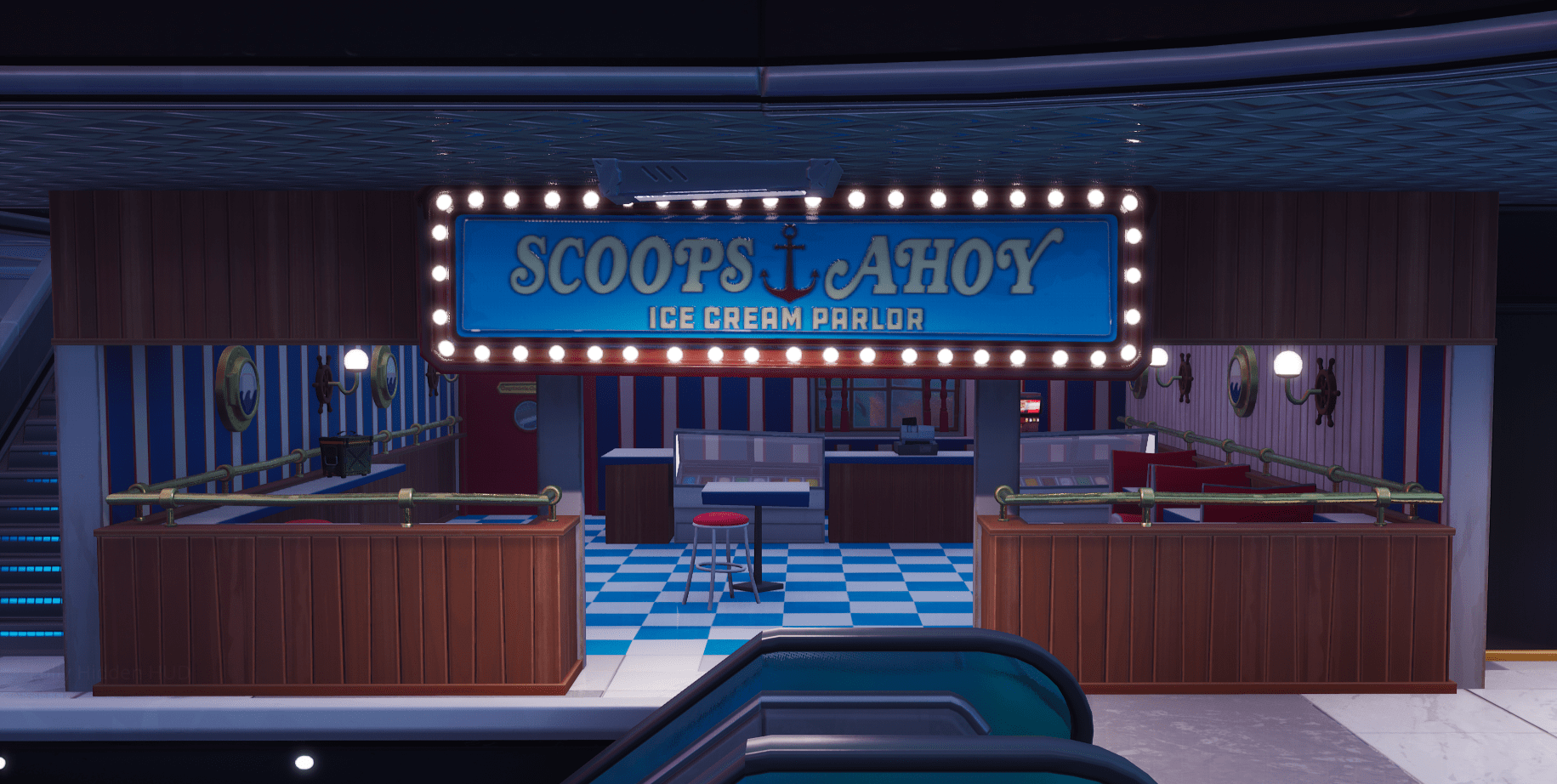 It was not known at the time if there would be a collaboration with Netflix and Epic Games or if the shop was just added to celebrate the show but at the E3 gaming conference today (Wednesday), director of interactive games at Netflix had said "There's a bit more behind that in a few weeks," referring to the Stranger Things parlor in Fortnite.
Season 3 of Stranger Thing will be premiering on Netflix on 4th July and you can see the official trailer below:
https://www.youtube.com/watch?v=YEG3bmU_WaI
There will definitely be more to the Stranger Things collaboration, but nothing has been leaked or announced as yet.
@NXOnNetflix is the official account for Netflix for gaming related things and they have also confirmed more information will be released for upcoming projects, including the project with Epic Games:
In traditional E3 style, we're leaving you with some tasty teasers to chew on. Watch out for our upcoming projects with @Behaviour@Ubisoft @Roblox and @EpicGames. Get hype and stay tuned to NX for more info on these real soon!

— NX (@NXOnNetflix) June 12, 2019
We will keep you updated when more information is released for this collaboration. What do you think of Stranger Things coming to Fortnite? Let us know in the comments below.