Fortnite's highly anticipated seventh season is finally here and it came with a number of new map changes including a new biome and new POIs. The Fortnite community had predicted that Season 7 would bring some sort of ice or snow biome, but many thought the entire map would be covered in snow. The new biome is Iceberg and the new locations on the Fortnite Season 7 map are; Frosty Flights, Polar Peak and Happy Hamlet. There are also other unnamed POIs on the map that Epic have added. On some parts of the snowy areas, players will come across Icy Surfaces causing players to slide if they walk across it. Here is the high definition of the map without the location names: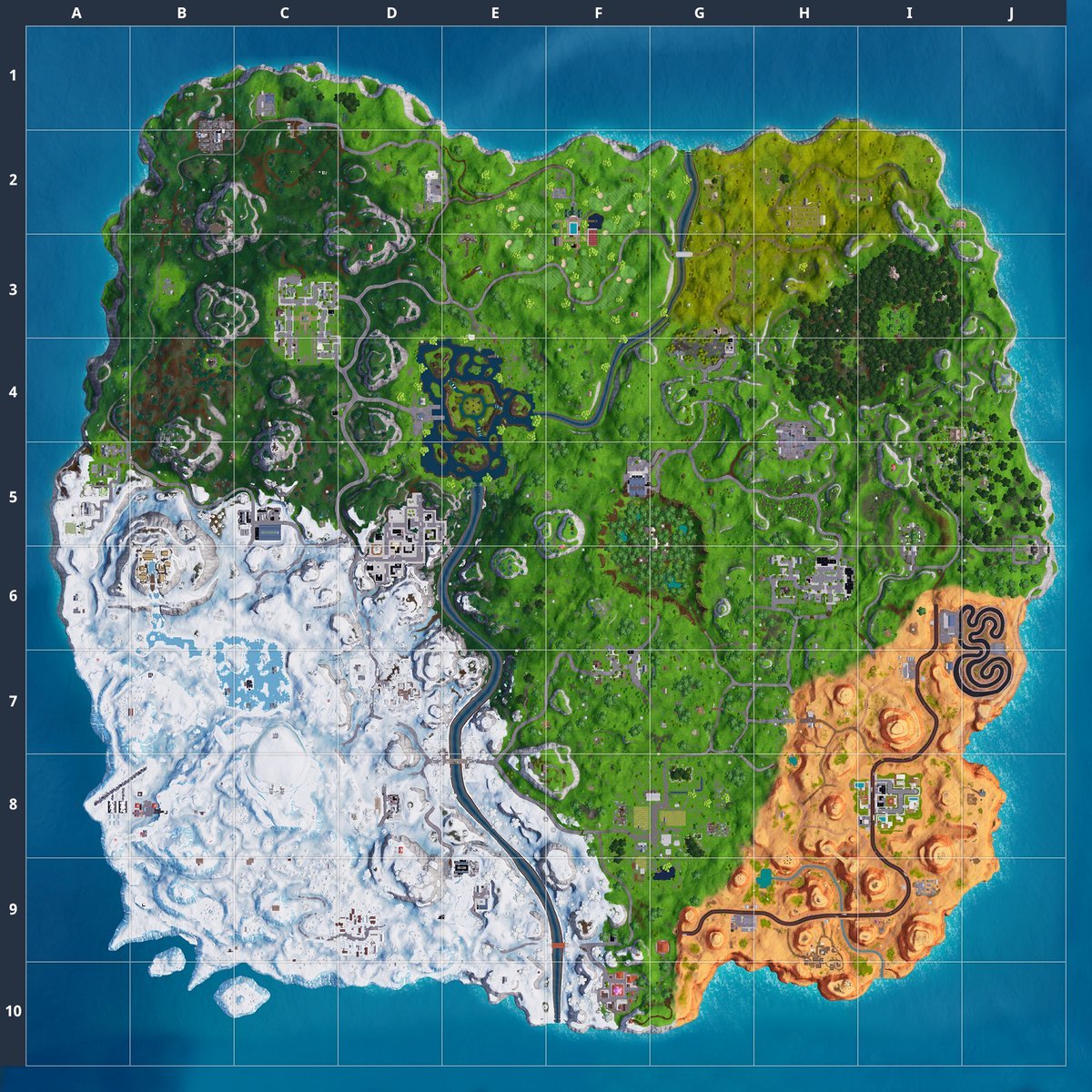 Here is a lower quality image of the Fortnite Season 7 map with the location names: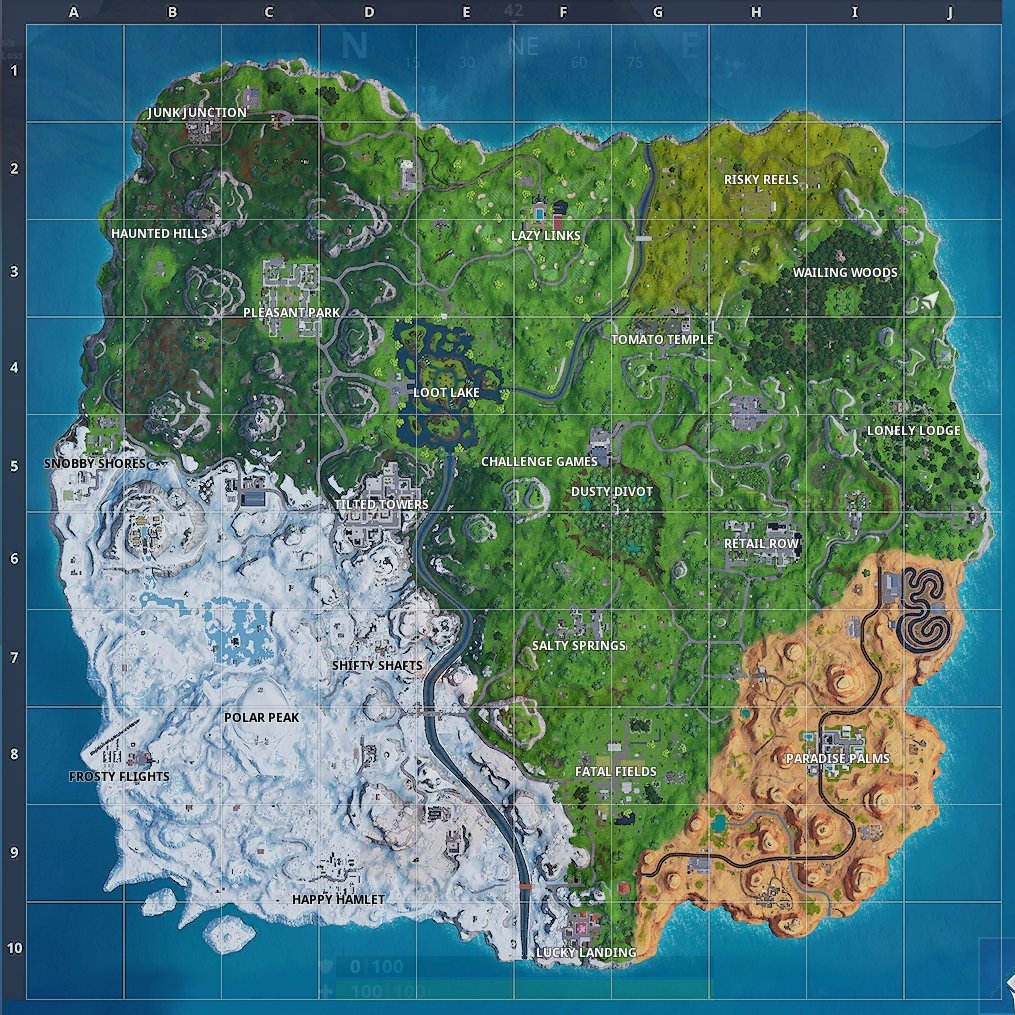 The Fortnite Season 7 Map also features zip lines in the game, allowing players to zip from one area to another with speed. Players using a zip line will still be able to shoot their weapon.
We'll have another article detailing all the map changes in Season 7 with images of all the new locations.