Data-miners have found a new item that will be added to Fortnite called the Shadow Bomb.
Epic have been adding new items to the game on a weekly basis to keep the game fresh and different and these items are added to the files in the Fortnite updates. Data-miners look in the files to find new items that will be added and in previous updates data-miners have leaked files relating to a Shadow Bomb, including sound files.
Data-miner @FortTory has found an image for the Shadow Bomb item in the v8.50 files, which means it will likely be released in the next update. Data-miners have also seen that there will be a challenge that will require players to use the Shadow Bomb item, which is quite a common challenge for new items.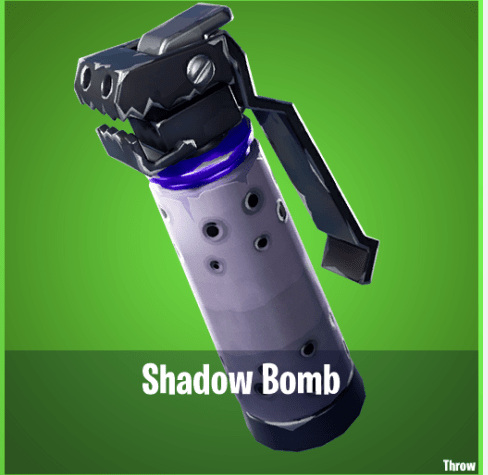 You can hear the sound effect of the Shadow Bomb below via @FNBRHQ:
Audio File For The Leaked Shadow Bomb Item #Fortnite (1/2) pic.twitter.com/qfqu2AJQIC

— Mikey | Fortnite News (@MikeDulaimi) April 10, 2019
As with all leaks, nothing has been confirmed yet and we will have to wait for the official announcement for the item in the in-game newsfeed.
Read more…