Epic Games have pushed a new update for Fortnite PC players today.
Epic released the v14.50 Fortnite update yesterday which didn't bring much in the way of new features. The update was for the upcoming next generation consoles, Xbox Series X|S and the PlayStation 5. Both consoles will support Fortnite at 4K resolution running at a steady 60 FPS (frames per second).
There was one item that was added to the game, the Stark Industries jetpack. Epic mentioned this is an improvement version of the jetpack that was added back in Fortnite chapter 1, but for the most part it works exactly like the original. You can find it as floor loot around the map. You can take a look at what the new jetpack looks like below.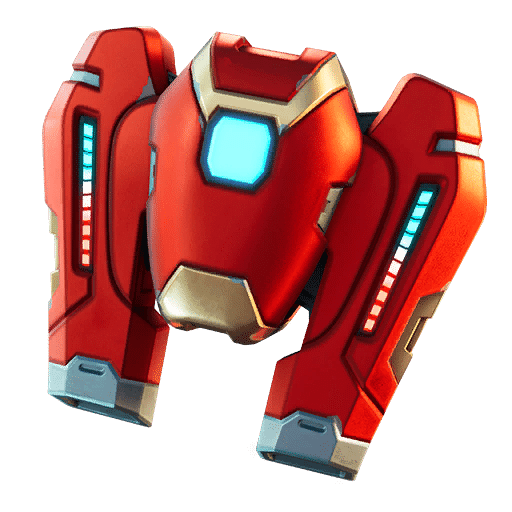 There was an issue yesterday with the PS4 update. During scheduled downtime, players were wondering why they hadn't received the download on their console. The servers went back online after one and a half hours of downtime, but PS4 players still didn't have the update.
Epic later stated on the Fortnite Status Twitter account that there was an issue with the PlayStation update and it would be available at a later time, a few hours later, PS4 users could download the update.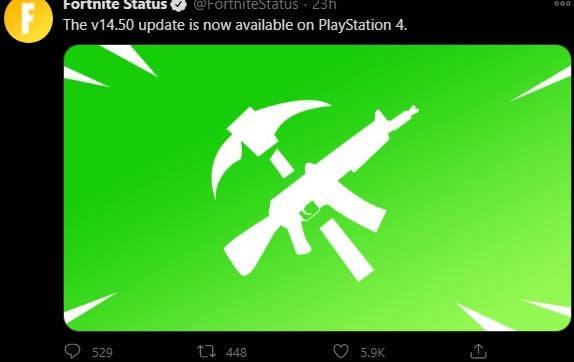 There was no information provided regarding the issue Epic came across, but due to this update readying Fortnite for the launch of the PS5, there's a chance Epic came across issues with PS5 Fortnite only features such as the guns feeling different by utilizing PlayStation's haptic trigger feature.
New Fortnite Update Today – November 4th
Epic Games have announced that a brand new Fortnite update was pushed today for PC players only. The update is a maintenance update, which means there's no new features, items or anything else in the update.
The update file size is 344 MB, but that may vary slightly. With the Fortnite Ghost Rider Cup starting today, Epic were quick to remind users to download the update before it begins in their region.
Epic have delayed the Ghost Rider Cup for EU players by an hour. It'll now begin at 6 PM UTC to allow players to download the patch.

For those interested, the entire Ghost Rider set was leaked, which you can check out over here. There's also a free OG default Fortnite pickaxe called Throwback axe which will be available today.