Epic Games have announced a New Fortnite update today, v15.10. The update will likely bring the Christmas Fortnite Winterfest 2020 event.
UPDATE: added the Epic Games patch notes link near the bottom of this post. Update 2: Added links to leaks including BLACK PANTHER challenges, all winterfest 2020 challenges and more!
Epic Games released Fortnite chapter 2 season 5 two weeks ago with a number of substantial map changes, new features including NPCs and bountry contracts, a new battle pass, and a changed challenge system.
We've also seen Epic release a number of jaw-dropping Fortnite skins which no one expected including Master Chief and Kratos. We already know Daryl and Michonne from The Walking Dead are coming to Fortnite on Wednesday, 16th December. It seems like we'll be getting more skins in the Gaming Legends series on a weekly basis.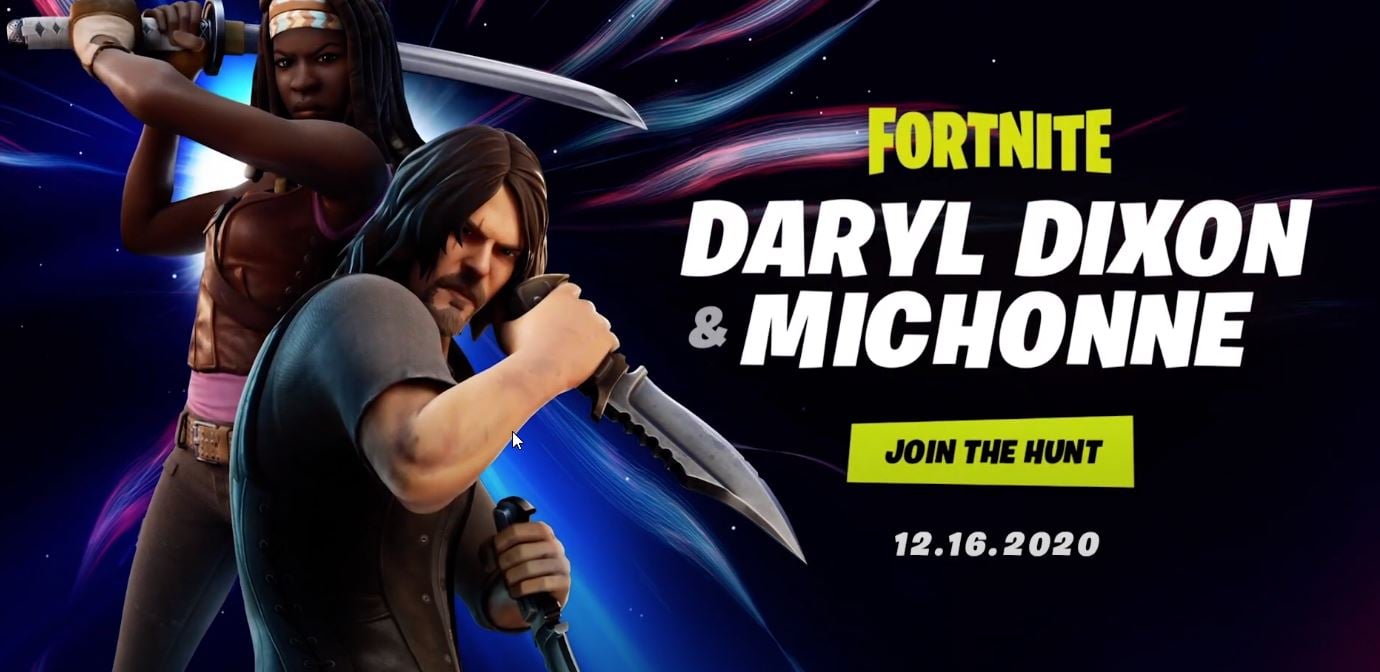 Players have been waiting for Fortnite Winterfest 2020 and it looks like you won't have to wait much longer. Epic Games have officially announced that the new Fortnite update, v15.10, will be released today. Here's what you need to know about the Fortnite update.
Fortnite Server Downtime Time & Status
The Fortnite status account tweeted that the v15.10 Fortnite update will be released on Tuesday, 15th December. The Fortnite servers will go down for scheduled downtime at 4 AM ET (9 AM UTC).
We don't know how long they'll be down for, but we assume they'll remain down for at least a couple of ours. We'll provide status updates on the Fortnite servers after an hour of downtime has passed.
Here's the official tweet from the Fortnite status account: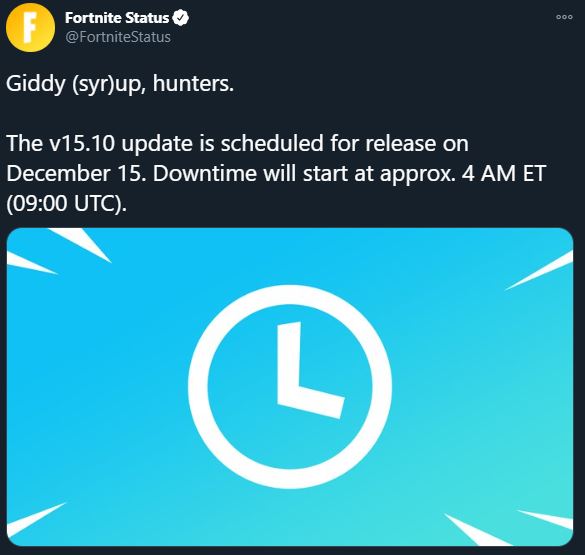 New Fortnite Update Christmas Winterfest 2020
Today's new Fortnite update will likely bring Fortnite Winterfest 2020. We don't know the official name of the Christmas even as Epic Games have mentioned the name, but it'll likely be called Winterfest 2020.
We already know some information regarding Fortnite Winterfest 2020 thanks to data-miners leaking what they found in the v15.00 Fortnite update. According to leaks, Snowmando will be a Fortnite NPC and will provide players with quests as well as spawning loot for you.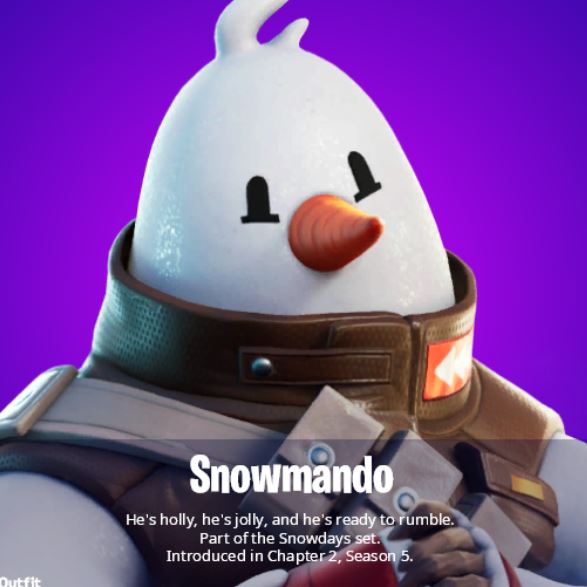 It also seems likely based on the source tag for the Snowmando skin that it'll be one of the free Christmas Fortnite skins we get during Fortnite Winterfest 2020. We should also see at least one other free skin during the Fortnite Christmas event.
Planes returning
In an email sent out to players in Russia, it seems like Epic teased the return of planes in Fortnite season 5. We don't know whether they'll return to drop presents around the map, or whether they'll be usable.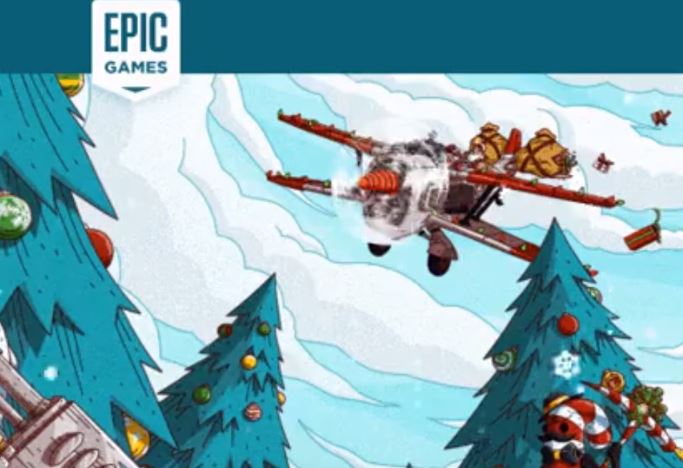 We also know we'll get free cosmetic rewards and challenges. We'll cover these in a dedicated article when they're leaked by data-miners. A Christmas Flopper has already been leaked from the last new Fortnite update.
We should also see the return of presents and the Snowball grenade in today's update along with Christmas decorations around the Fortnite map. For ALL the details on the Fortnite Winterfest 2020 Christmas event click here.
UPDATE: You can view the Epic Games 'patch notes' for v15.10 here
UPDATE 2: All leaks from the update
Leaks
As with all major Fortnite updates, we'll see leaks from the update. Expect brand new Fortnite Christmas skins to get leaked along with the Fortnite Winterfest 2020 challenges, weekly challenges, upcoming items and more.