A new Fortnite update is coming, v13.20. Here's everything we can expect from tomorrow's update.
Epic Games launched Fortnite chapter 2 season 3 almost two weeks ago. Since chapter 2 began, there haven't been many updates with new items or map changes, however, it seems like that will be changing this season.
Epic released a content update last week that introduced Fireflies and the Firefly jar. Players can throw these jars at players to objects. Upon impact the firefly jars will deal 40 damage to a player.
UPDATE: v12.30 Fortnite Update Patch Notes HERE
Not only does it seem like Epic will be adding more items like they did in chapter 1, it's likely we'll see a lot more map changes as the season progresses. So far in chapter 2, there haven't been many map changes during a season, but in chapter 1 and in season 10 in particular, there were either weekly or bi-weekly map changes.
With the water levels on the map set to recede, it'll reveal new and old locations. Leaks have already showed us what some of the old locations on the map will look like when the water levels lower.
Epic have announced a new Fortnite update, v13.20, which will likely bring some map changes to the game as well as a new item or weapon. Here's everything we know so far and what we can expect from the v13.20 update.
Fortnite Update
Fortnite server downtime and when the servers will be back up
The Fortnite servers will go down for scheduled maintenance at 2 AM ET (6 AM UTC) and they should be back up after two hours. We'll update this page with the status of the servers and when they're back up.
Earn free fortnite skins and v-bucks here
v13.20 Patch Notes
Flare Gun Fortnite
In the downtime tweet on the Fortnite status Twitter account, the tweet stated that they're adding a new flare to the game. This all but confirms the flare gun will finally be coming to Fortnite Battle Royale.
The Flare Gun was leaked way back in chapter 1, and was used in a short Fortnite clips Epic tend to post on their YouTube and Twitter account. It was added back to the files at the start of season 3, and here's the stats for the gun: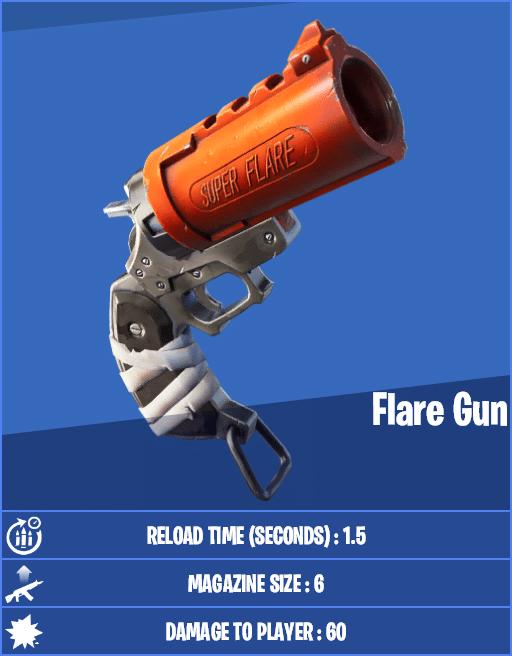 Is the flare gun in fortnite and how to get it
The servers are back up after maintenance, but after checking in several games and in battle labs, it appears the flare gun is not in Fortnite yet.
Fear not, Epic have released updates in the past and the new Fortnite item becomes available a couple hours after the update is live.
If you're wondering how to get the flare gun, it'll be available as floor loot and in chests.
Map changes – water level
It's almost certain that there'll be some map changes. The water levels will likely be lower once the Fortnite servers are back up. Leaks showcased what some old locations from season 2 will look like when they make their return as the water levels lower.
We'll likely see one or two locations make a comeback in tomorrow's new v13.20 Fortnite update, or we could see a new location emerge.
Leaks
As this is a major Fortnite update, we'll see a some leaks coming from the files. Expect to see new Fortnite skins and other cosmetics leaked along with upcoming items, new challenges and more.