Here's the location of Sticks restaurant which is required to complete a couple of Fortnite season 5 quests/challenges.
A small revamp to the Fortnite challenges and XP system means players are required to complete daily limited time quests in order to gain additional XP. There are currently no Fortnite XP coins to help players level up, but it looks like they'll be added to the map in a future update.
However, the daily quests are fairly straightforward to complete and provide 1,000-10,000 season 5 XP. Two of these quests require players to know the location of the fishstick sticks restaurant. The two quests/challenges are:
Destroy fishstick restaurant decorations
Land at sticks restaurant
Here's a quick guide on how you can complete both of these challenges are quickly as possible.
Fortnite Sticks Restaurant Location
The Sticks restaurant in Fortnite can be found at Craggy Cliffs. It's the building furthest to the north side of the map. If you're dropping in from the south side, you'll notice the fishstick logo at the front of the building. Here's the map location: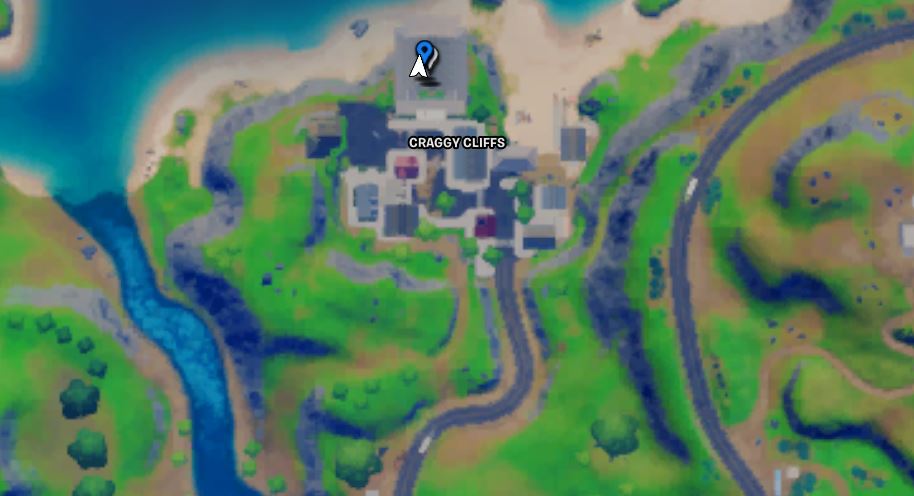 Here's what Fishsticks restaurant looks like from the outside: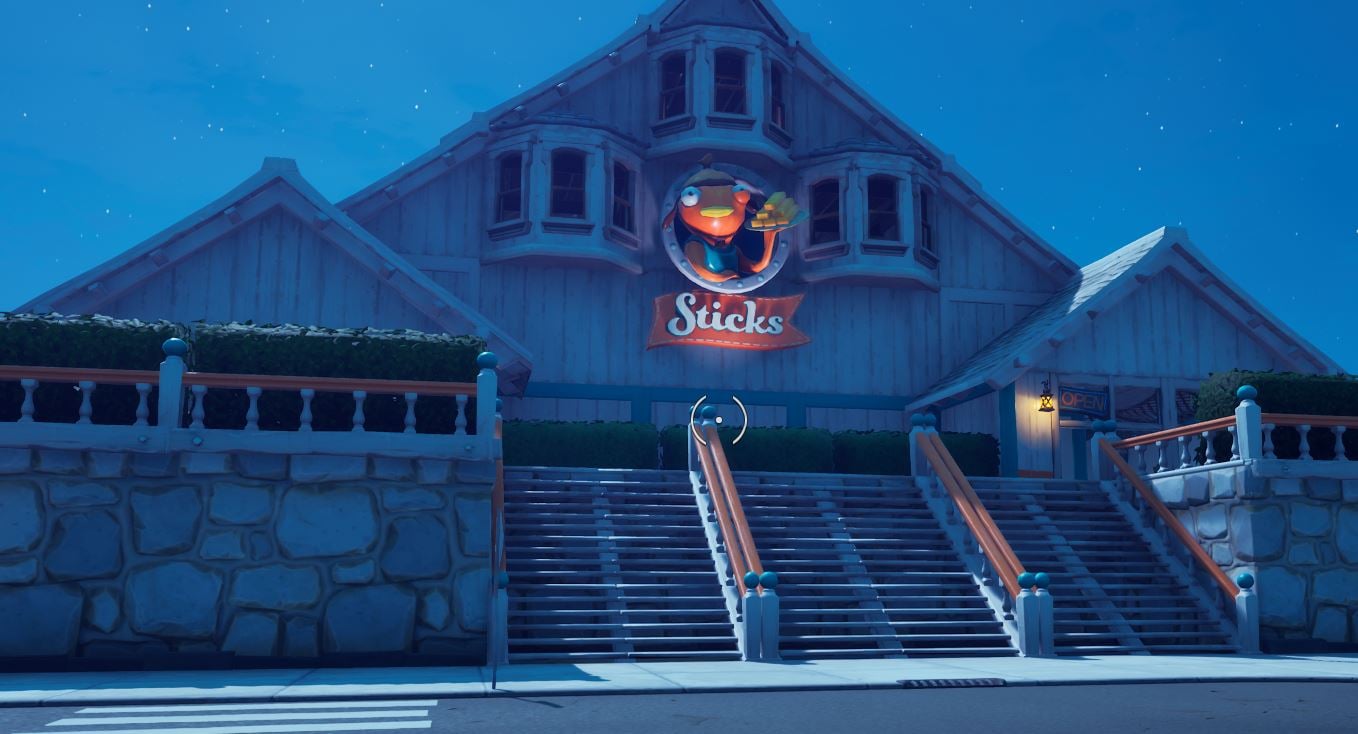 Simply land at the top or anywhere close to the sticks restaurant in order to complete this quest.
Destroy Fishstick Restaurant Decorations
To complete this quest, you'll need to land at the same location outlined above. Once you're inside, you'll need to destroy decorations. You'll find fishstick head decorations hanging from the ceiling of the restaurant. These are the decorations you'll need to destroy to complete the challenge.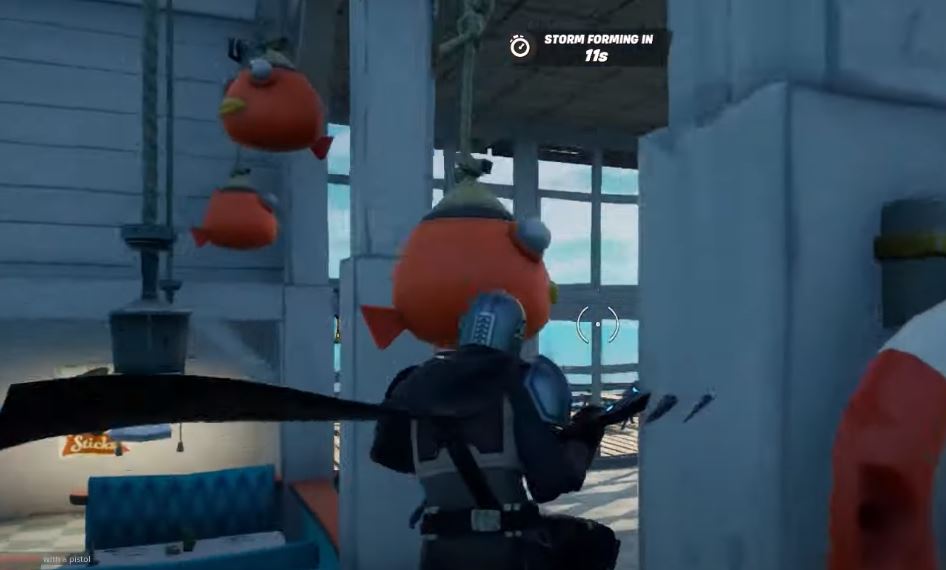 It seems the obsession with fishstick continues in Fortnite season 5. We already have a few different skin styles for fishstick along with reskins. The v15.00 Fortnite update included a Christmas Fishskin skin called Fa-La-La-La-Fishstick and should be available to purchase in the item shop at some point during December, likely during the Fortnite Winterfest 2020 event.