The Vending Machines were added this week, which allows players to trade in materials for weapons/ consumables. Players have three different options per Vending Machine and the players can choose which item they would like to purchase. They have been dotted around in various places around the map and you can see all the known locations here.
Check out future challenges datamined here, including a challenge involving Jetpacks
Twitter user @JoeDesigns_ has thought of an interest concept for the Vending Machines: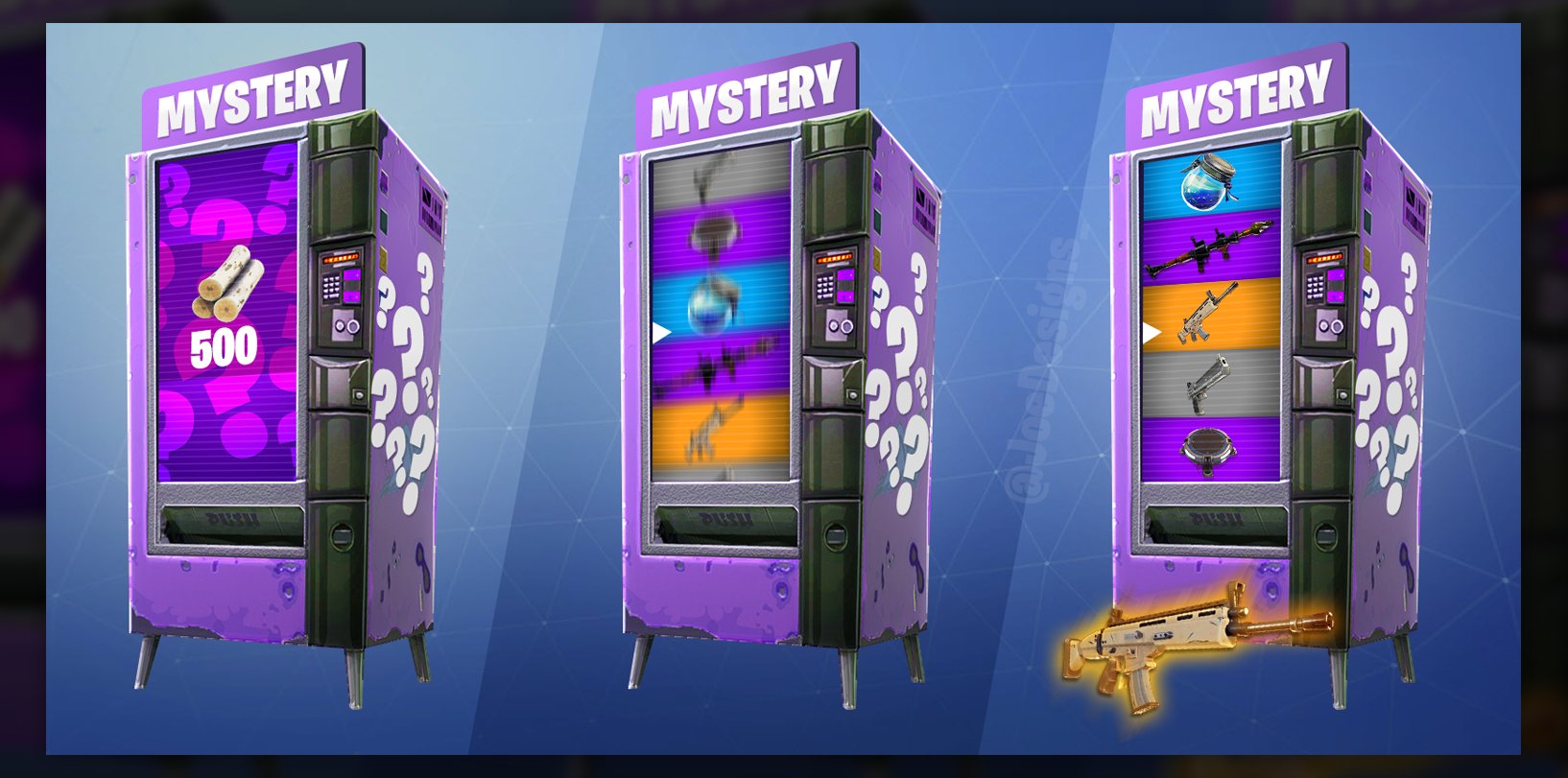 From the image, it seems like the Vending Machines will contain all the available items in  Fortnite Battle Royale and the chances of getting any of these items is completely random. With the current Vending Machines, players can see what item they will be purchasing and can choose whether or not they would like to trade in materials for the item. With this concept, players will be taking a huge risk in trading materials, as they are not certain of the item they could be rewarded with. It would also stop players from purchasing the same weapon from the machines, such as RPG's, which will be hard for some players to defend against.