Here are all of the challenges/objectives you need to complete for the Fortnite Chapter 2: Season 1 Week 8 Dive! Mission.
New Missions are released every week in Fortnite Battle Royale and the new Mission for Week 8 of Chapter 2: Season 1 is called Dive! and there are eleven new objectives/challenges to complete.
Completing eight of these objectives will unlock the Dive Loading Screen and as with all Loading Screens this season, the screen has a clue as to where a hidden letter is located. As it is the eighth set of Missions for the season, the letter 'E' is the last letter to be found and finding this letter will unlock the Mystery Skin for this season, which has already been leaked by data-miners and can be seen here.
FORTNITE CHAPTER 2: SEASON 1 WEEK 8 Dive! MISSION CHALLENGES
Here are all of the challenges you need to complete for the Dive! Mission:
Deal damage to descending Supply Drops (200)
Search a Supply Drop within 10 seconds of it landing (3)
Eliminations without aiming down sights (3)
Pull an item, pull an opponent, and catch a fish using a Harpoon Gun (3)
Deal damage to opponents within 30 seconds of using a glider (1)
Search 2 chests within 30 seconds of each other (3)
Harvest wood within 60 seconds after landing from the Battle Bus in a single match (300)
Deal damage with 2 different weapons within 30 seconds (1)
Search the hidden 'E' found in the Dive! Loading Screen (1)
As previously mentioned, you will unlock the following Loading Screen and in this screen, you will find the letter 'E' and this is the last letter you will need to unlock the Mystery Skin.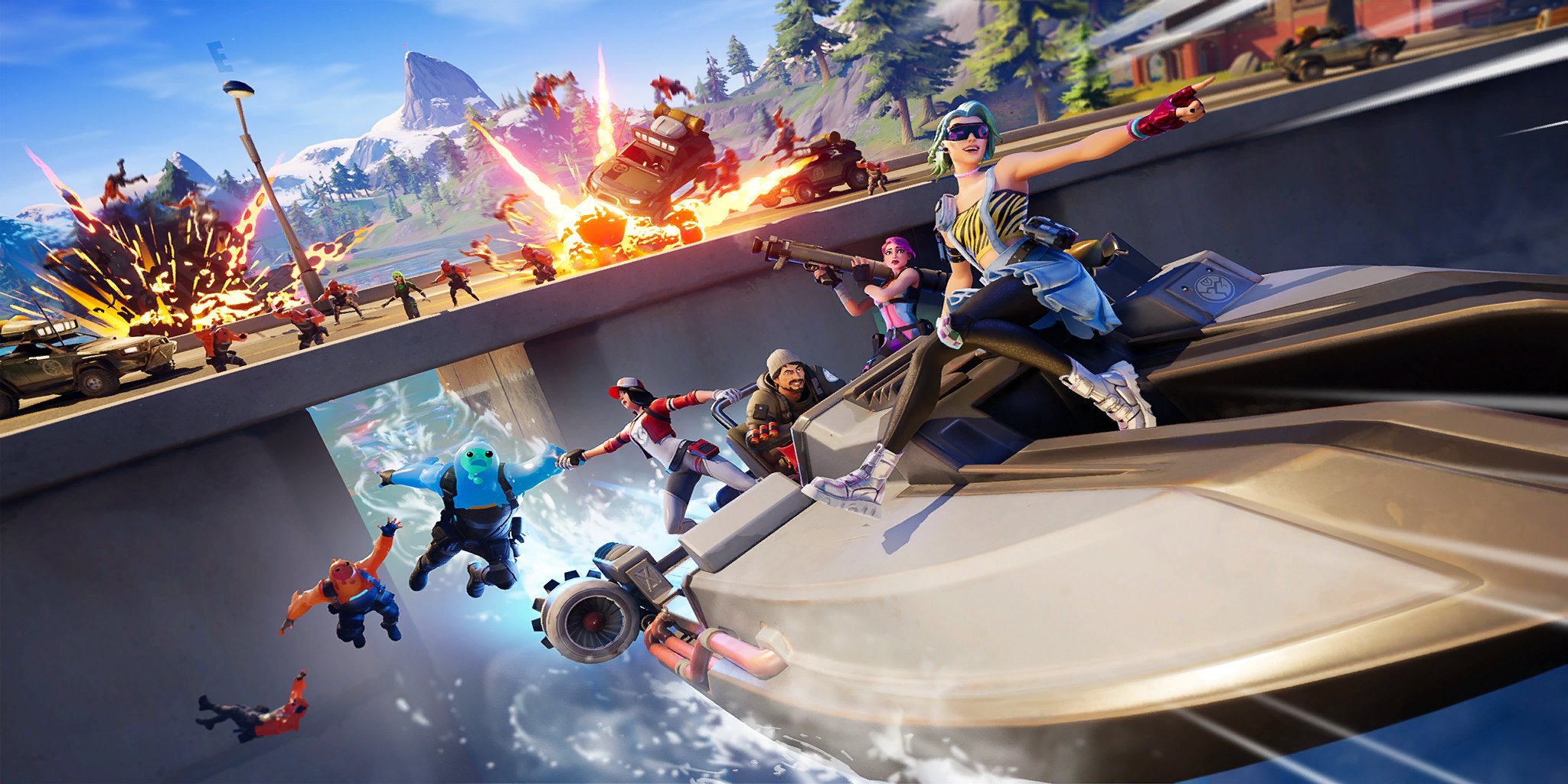 We will be making a guide on where you can find the letter 'E' on the map as soon as the challenges have gone live to help you to unlock the Mystery Skin as soon as possible.
This season has been extended by Epic Games, and it will now be ending at the start of February, but there will likely be more Missions that will be released and instead of the hidden letter, there will be a hidden XP drop that will be hidden in the Loading Screens.