The Fortnite Challenges for Season 7, Week 2 are live, and we have a cheat sheet map to help you complete them all quicker.
Season 7 started last week and brought another 10 weeks of new challenges for players to complete. This week, Epic have introduced a new challenge where players need to compete in a dance off at an abandoned mansion. Other challenges include playing the sheet music on a piano at Lonely Lodge and Pleasant park, searching chests in named locations and more. Here's a cheat sheet to help you complete the challenges quicker thanks to @itsenergie: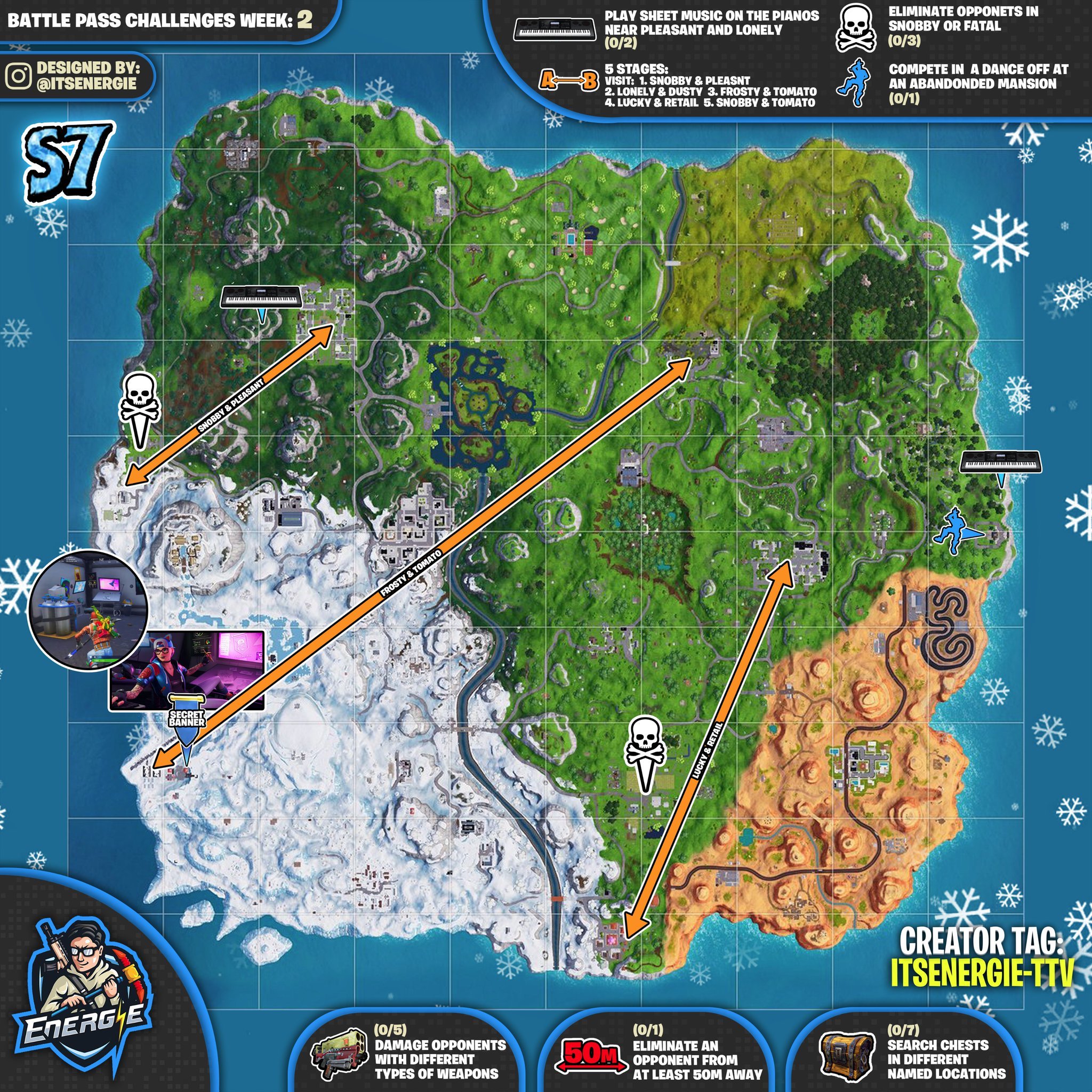 Season 7, Week 2 Cheat Sheet
Free Pass Challenges
Search a Chest in different Named Locations (7)
Damage opponents with different types of weapons (5)
Eliminate opponents in Snobby Shores or Fatal Fields (HARD)(3)
Battle Pass Challenges
Stage 1: Visit Snobby Shores and Pleasant Park in a single match (2)
Eliminate an opponent from at least 50m away (1)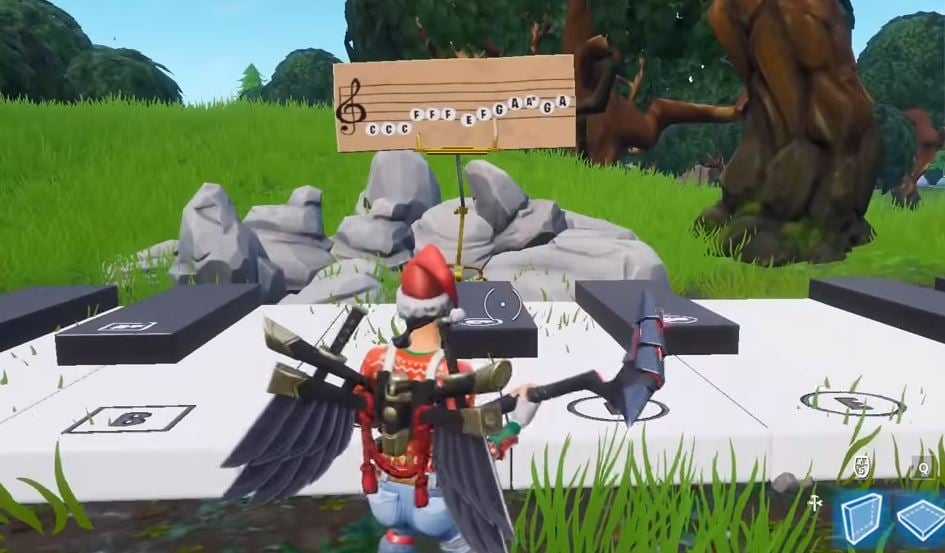 The cheat sheet marks the locations of the pianos in order to complete the "Play the Sheet Music on pianos near Pleasant Park and Lonely Lodge" challenge. Players need to go to both locations, look at the Sheet Music and play all the notes on the piano.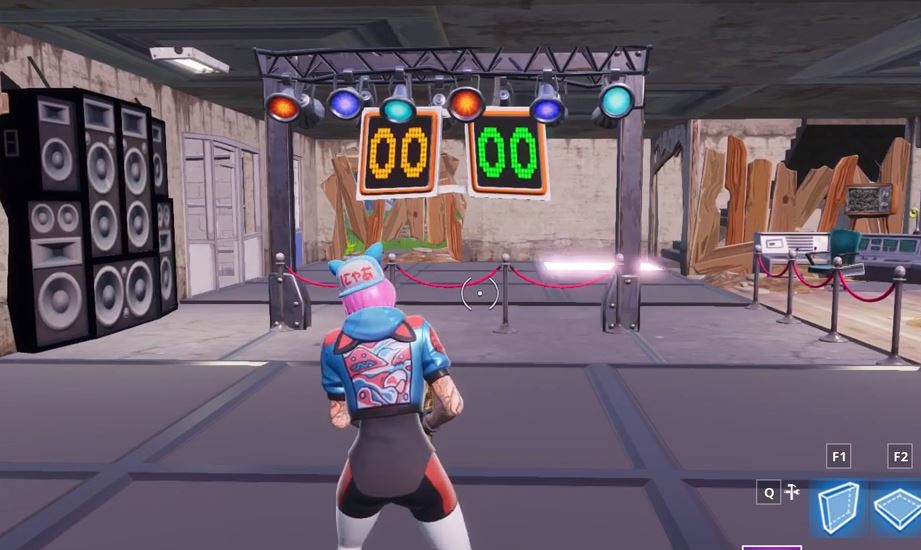 You can see the location of the abandoned masion on the cheat sheet, as well as the hidden banner which you can only obtain once you've completed all of the challenges in week 2.
The rest of the challenges are straightforward and can be completed without the cheat sheet, however, the cheat sheet marks the locations in which you need to eliminate opponents, an arrow to show which two locations you need to visit in one match, and more.