The v5.3 update was delayed from its usual routine of going live Tuesday's, but it seems like it was for good reason as there were a lot of new files added, including upcoming cosmetics, new potential weapon additions for Fortnite Battle Royale, and various changes to the Fortnite map. Here are the changes that have been made to the map in v5.3.
Tomato Temple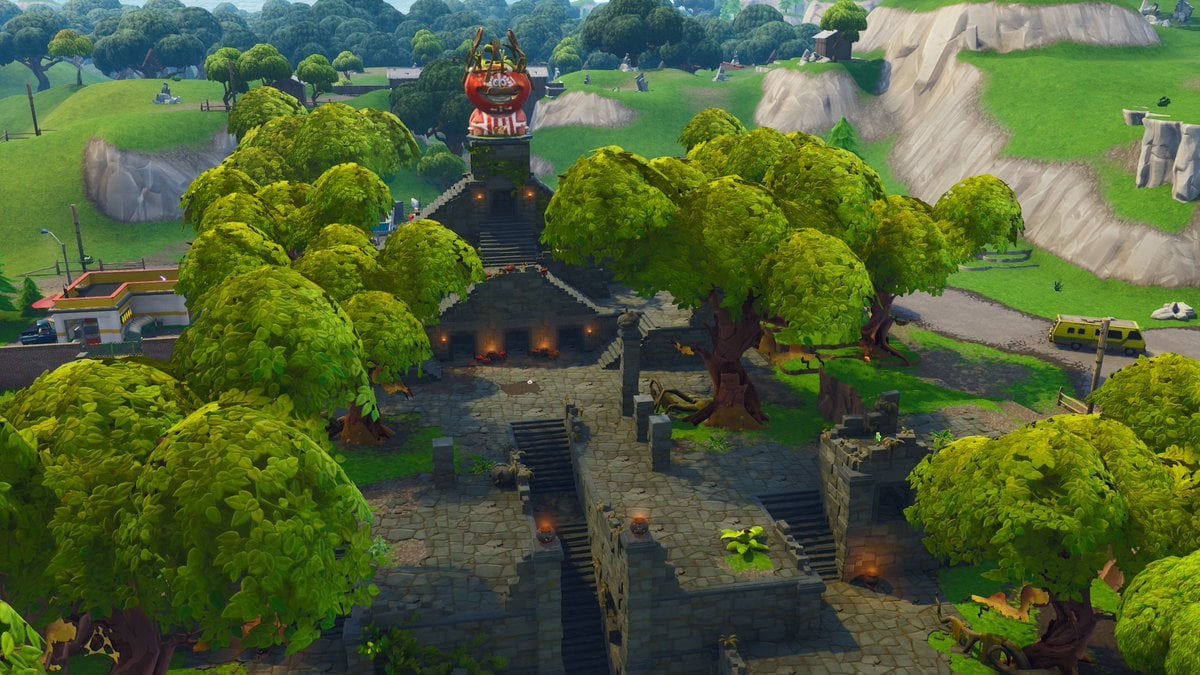 The most noticable change in this update so far has been Tomato Town being transformed into Tomato Temple, which brought the Tomatohead Challenges with it. The community had previously expressed that Tomato Town was lacking, and Epic have made changes to make it a more desirable place to land with more trees to farm wood, more chests and ammo boxes. Here's a tour of Tomato Temple:
Motel Sign Returns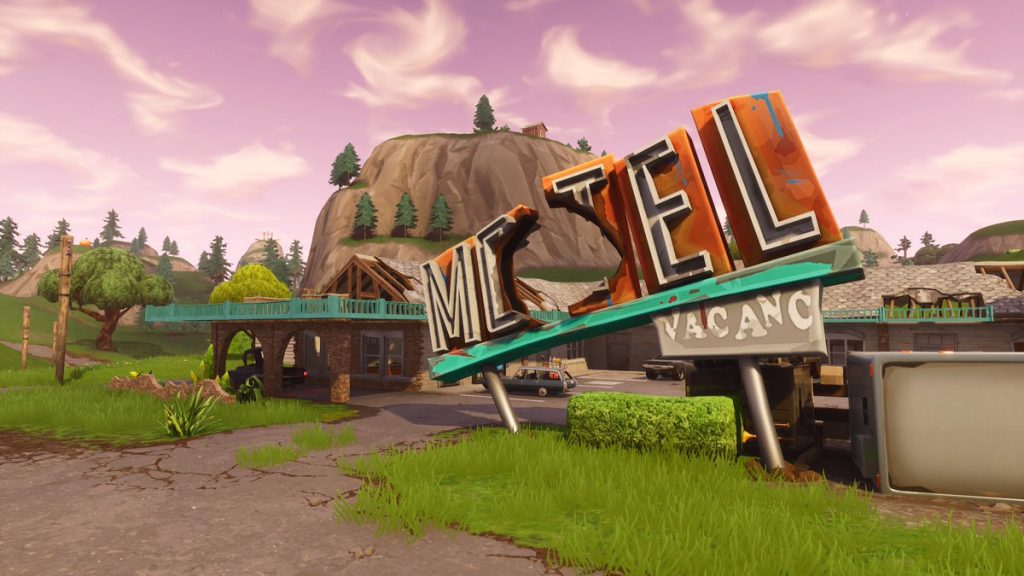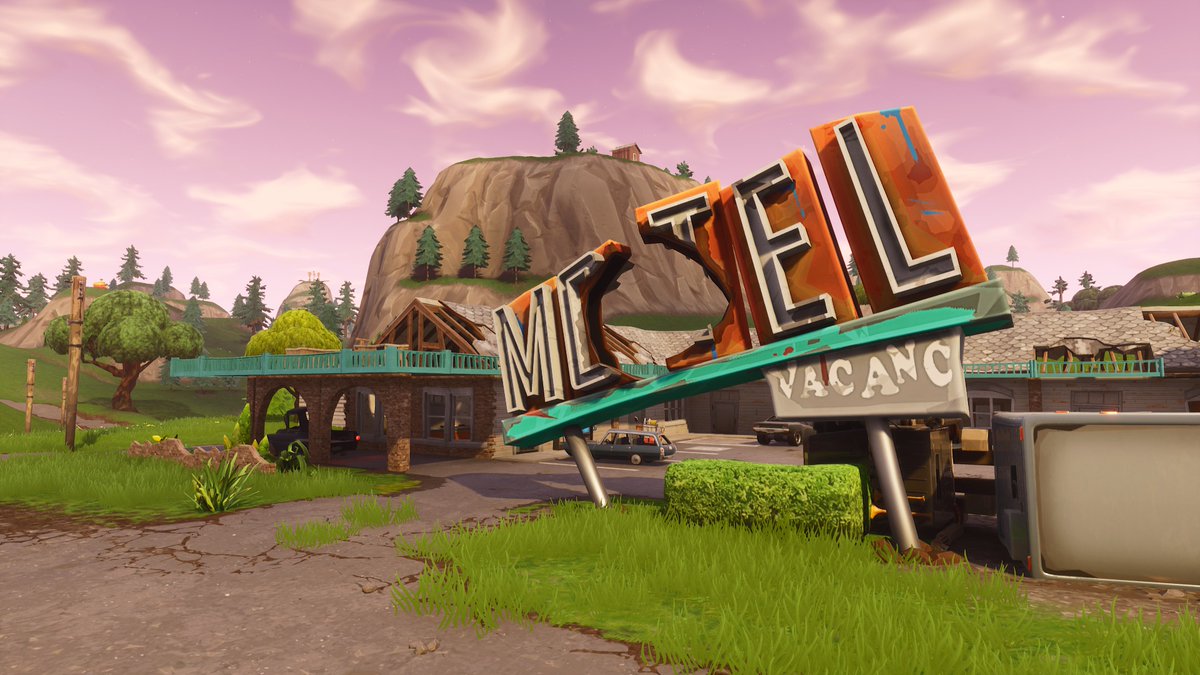 Last season we saw a lot of rifts around the Fortnite map which were taking certain objects from map, with one of them being the Motel sign. In the v5.3 update, the Motel sign has suddenly appeared back in it's original location, but a little skewed.
Risky Reels Repaired


The screen at Risky Reels has been repaired, and is now showing the winning video of the Blockbuster Challenge. The sign also displays the name of this featured video which can be seen below.
Tilted Towers Building Progress


It looks like more progress has been made on the building in Tilted Towers. The building that used to be in it's place was first knocked down by the meteor that hit at the start of Season 4. The construction at this building first started in Season 4 and has been progressions slowly since.
Trucks Moving Closer To Dusty Divot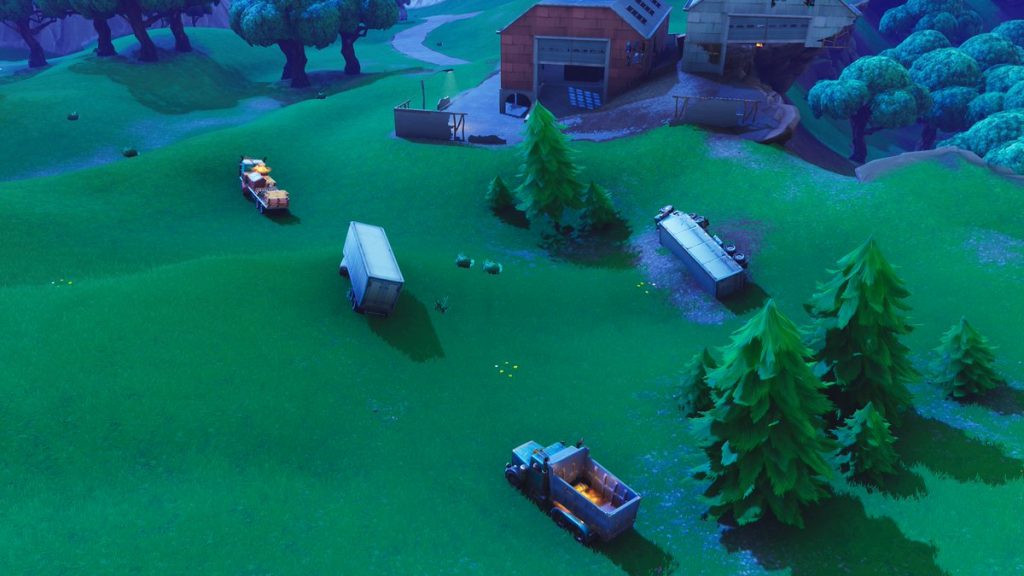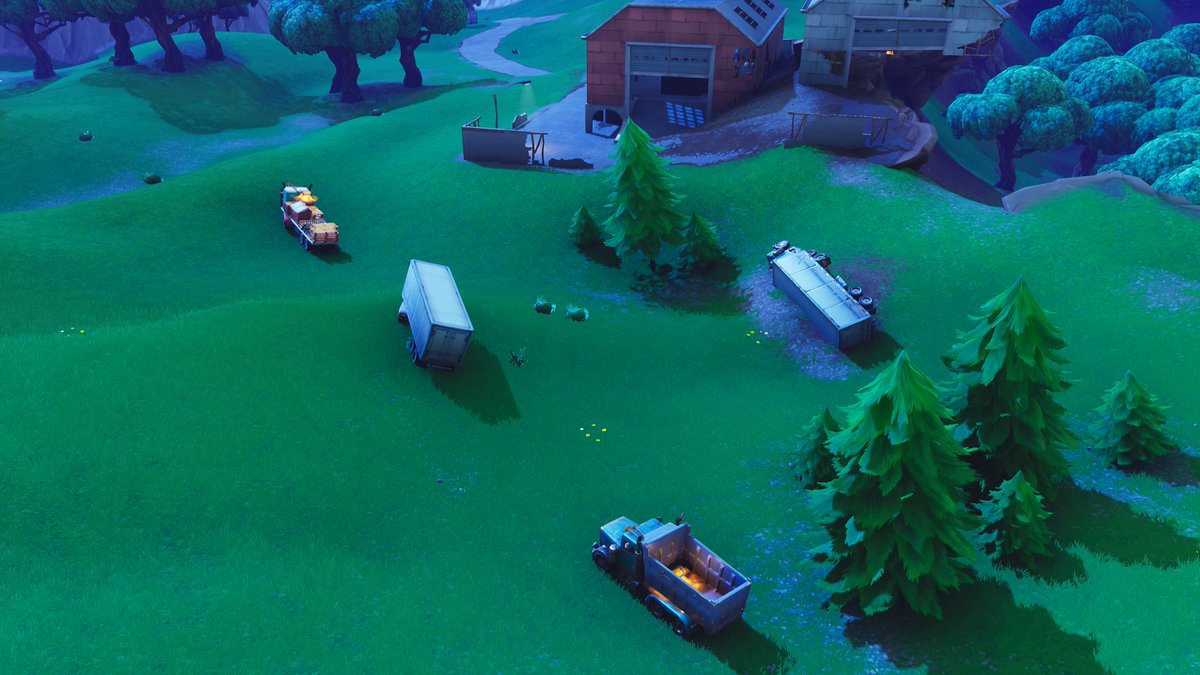 We've seen the trucks slowly moving towards Dusty Divot in every update, and it looks like they've finally reached Dusty Divot. We could see the third factory at this location being rebuilt.
Rift Shrinks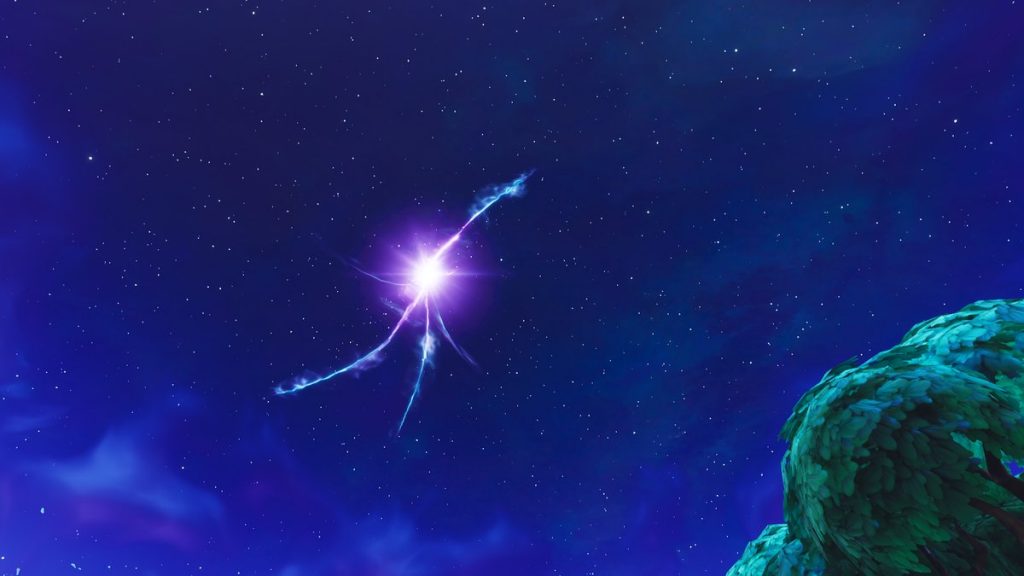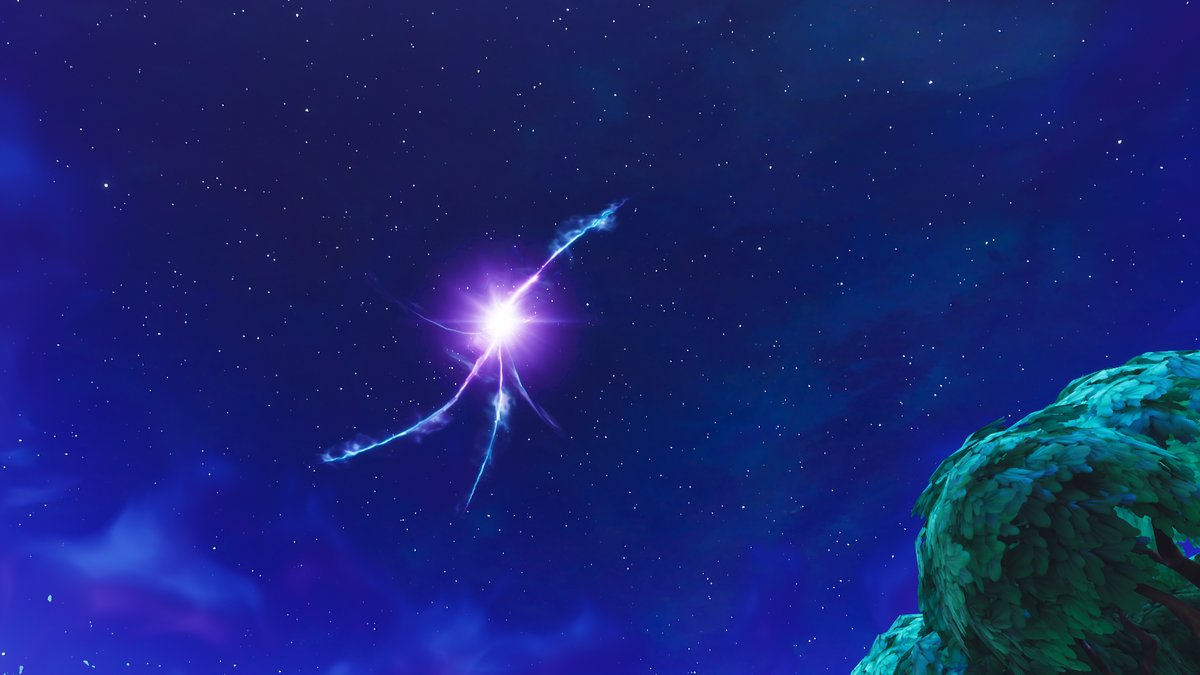 The rift in Fortnite was caused by the Visitor launching the rocket at the live event near the end of Season 4, and was the feature for this season. It was expected that we would see more historical POI's in this Season because of the rift, but the Rift has now shrunk considerably, meaning we could possibly see the rift portals disappear some time in the future.