A new gun has been leaked in the v9.00 files, the Tactical Assault Rifle. You'll find the stats of the weapon at the bottom of the article.
Epic Games vaulted a handful of items in today's v9.00 update, two of which were assault rifles. The Suppressed Assault Rifle and Thermal Assault Rifle were both vaulted, and when Epic vault an item, it's usually to make way for new weapons.
One of the promotional images for Fortnite Season 9 seemed to tease a new assault rifle as seen below.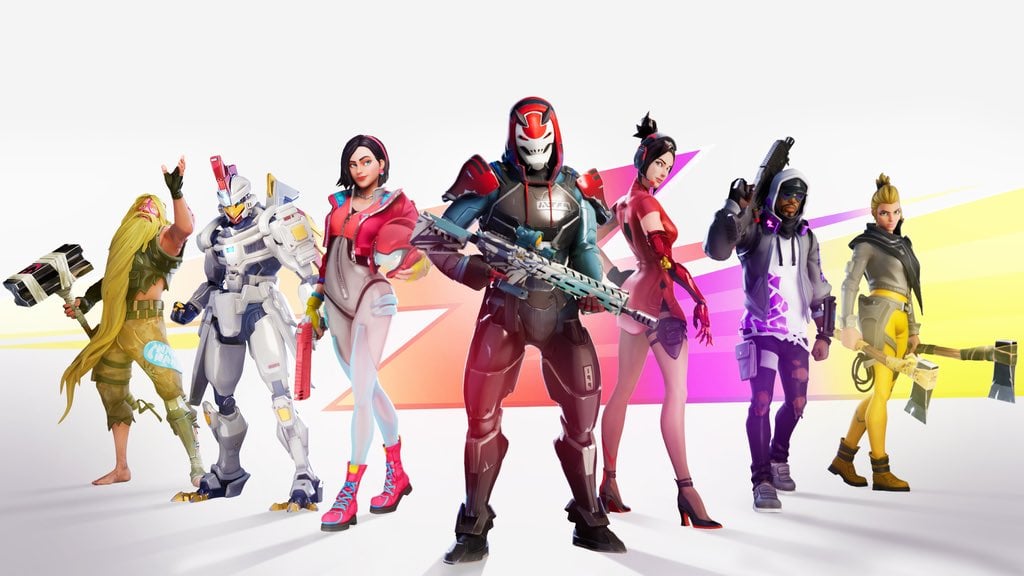 Last season's promotional images teased the release of several times including The Baller, Boom Bow, Buried Treasure and the Flint-Knock Pistol.
Leaked Tactical Assault Rifle
Dataminers have confirmed that the gun will be coming as files for the gun have been found in today's v9.00 update.
According to Popular Fortnite database site StormShieldOne, the gun will come in three rarities, Rare, Epic and Legendary. The damage of the gun will be 22/23/24 and the magazine size will be 30 bullets. The gun will take light bullets and will take 1.98 seconds to reload (Legendary rarity).
You can see the stats of each rarity below.
Tactical Assault Rifle Stats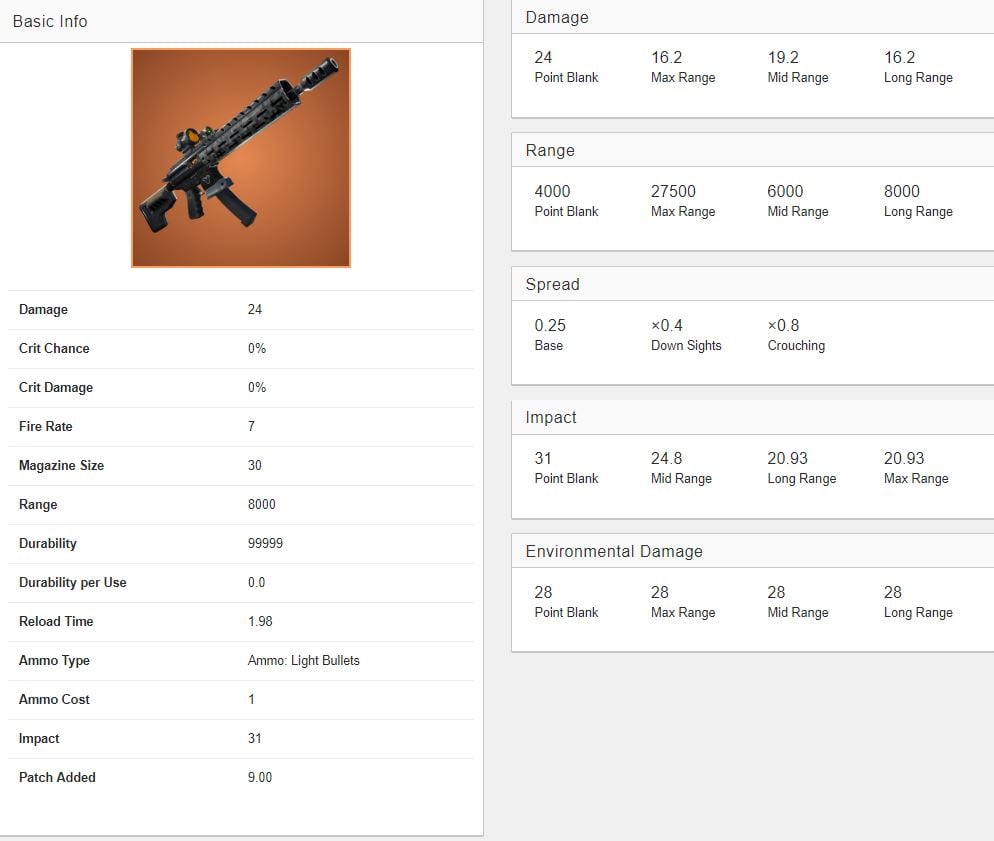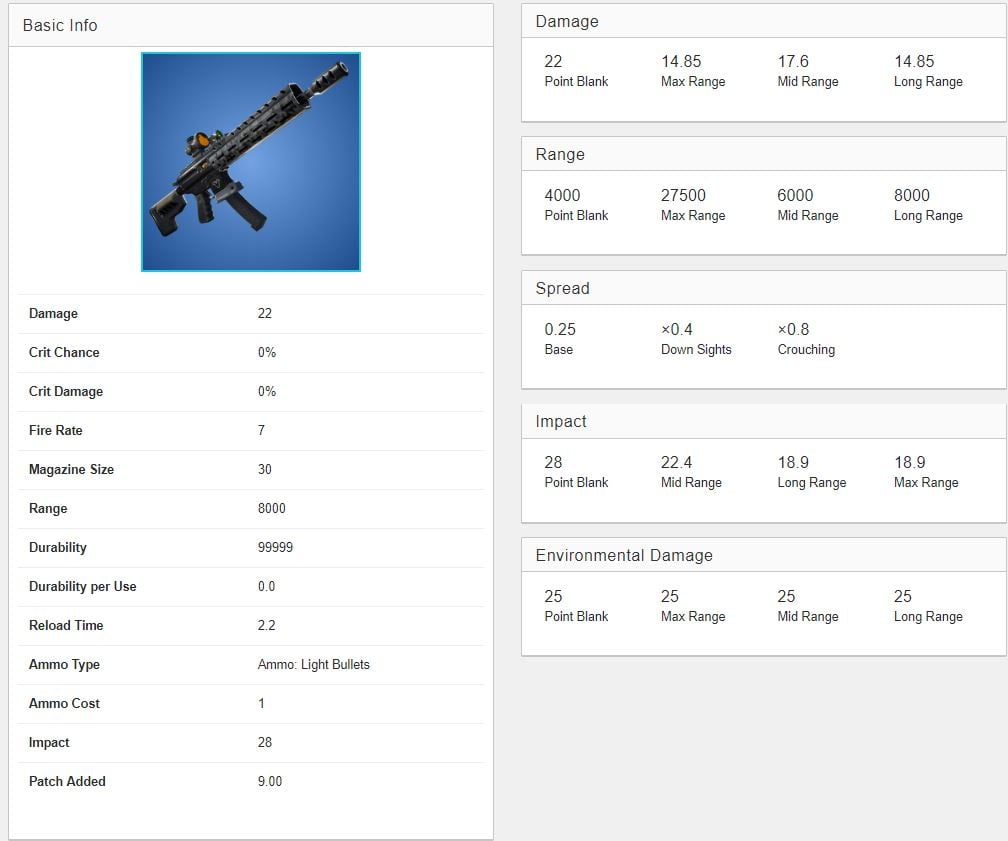 The stats may change when the gun is released, however Storm Shield One have displayed correct stats prior to weapons releasing in the past.
It's likely we'll see this gun added within the next week or two as some recently leaked John Wick challenges state players will need to deal damage with the gun.
Fortnite Season 9 leaks, news and more – Read more…