Here's the Fortnite The Orchard location for the consume foraged apples at The Orchard challenge.
Fresh off the news that Epic is extending Fortnite Chapter 2, Season 1 until February, we have another mission and it's challenges to complete. Prior to the season being extended by over a month, this would have been the second final mission to complete, but that's no longer the case.
This week's mission is called Trick Shot. Why? I have absolutely no idea. As always, there's eleven Fortnite challenges for players to complete, one of which requires players to search the hidden 'T' in the Trick Shot loading screen. You'll be able to unlock the loading screen after completing eight of the challenges.
One of the challenges requires players to consume foraged apples at The Orchard. We've created a Fortnite location guide for The Orchard just in case you have no idea where you can find the Orchard on the Fortnite Chapter 2 map.
Where is Fortnite The Orchard to consume foraged apples
Epic are actively pushing players to visit more of the Fortnite Chapter 2 map instead of just landing at your favourite location. There's been challenges where Epic have required players to dance at different landmarks which aren't marked on the map, and this week have requested players to dance at the Pipeman, Hayman, and the Timber Tent.
They're doing the same by asking players to consume foraged apples at The Orchard, another location that's not marked on the Fortnite map.
I think we all know what foraged items are by now. They're apples found on the ground that'll heal players for 5 hp. The location however, might not be known to a lot of players. Here's the map location of The Orchard in Fortnite along with how it looks in-game:
The Orchard in Fortnite can be found north of Frenzy Farm: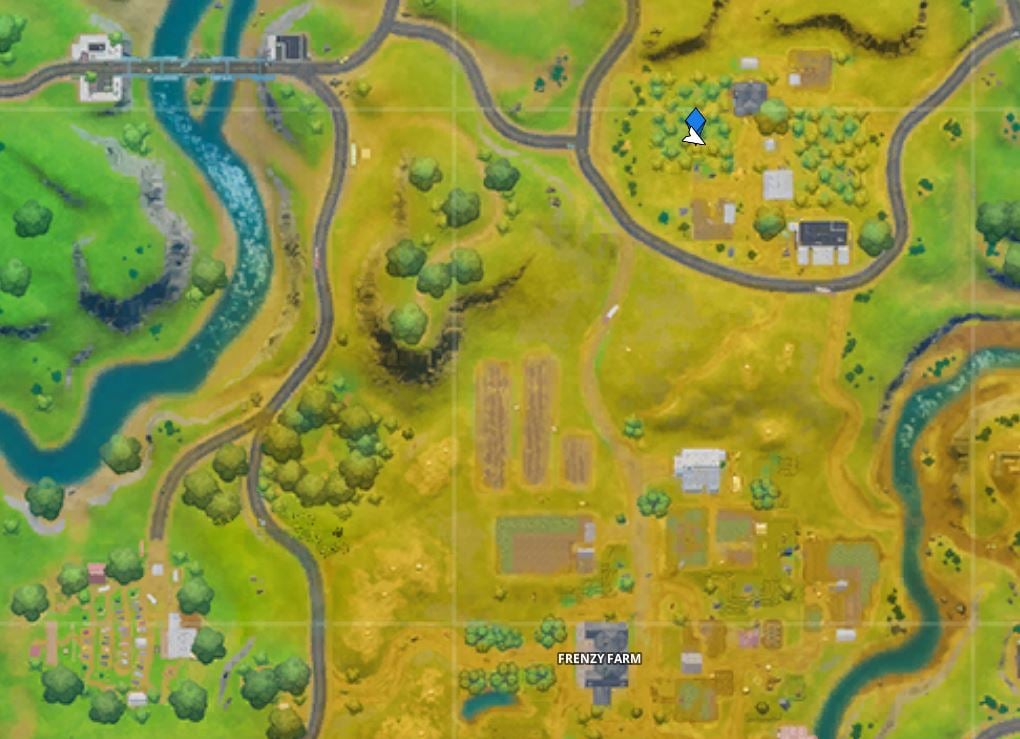 It's a location with a dozen trees and a large number of foraged apples to consume: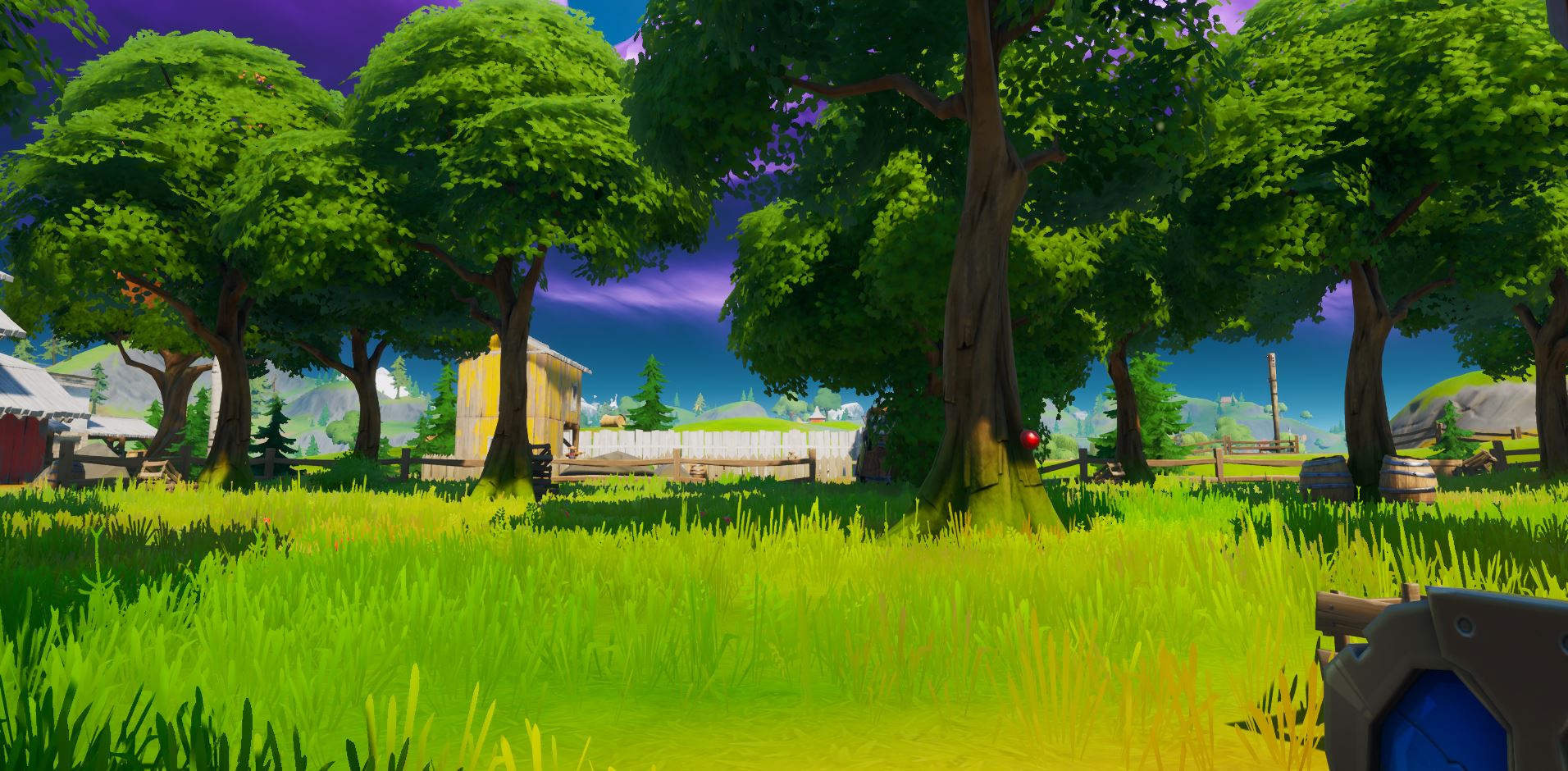 In order to complete the challenge, players will need to consume three foraged apples. Remember, you'll need to have less than 100 health in order to consume the foraged apples at The Orchard.
If you drop here at the start of the game, simply land on a tree to land quicker, jump off the tree to take some fall damage, and then consume three foraged apples. With apples providing 5 hp each, you'll need to be at 89 or less hp to consume the three foraged apples.