Epic Games have announced the Fortnite Season 3 server downtime. Here's everything you need to know about the v13.00 Fortnite update.
UPDATE: 22.00 patch notes here
Fortnite Chapter 2 Season 2 was originally scheduled to end on April 30th. However, Epic extended the season to June 4th, but then delayed the start of season 3 to Wednesday, June 17th.
With the season last season extension, Epic also pushed back the season 2 live event called the device which took place yesterday. At the end of the event, the storm was replaced by water with players spotting sharks in the water.
We already knew when Fortnite season 3 would start, but Epic Games have now confirmed when server downtime will commence for the release of the new season. Here's everything you need to know about tomorrow's Fortnite update.
Fortnite Update
Fortnite Server Downtime, status update, and when the servers will be back up
Fortnite updates used to release at 8 or 9 AM BST. However, with the release of season 2, Epic changed the time of when new updates released. Updates would drop at 6 AM UTC (1 AM ET) with Fortnite servers going down for scheduled maintenance at that time and playlists were disabled half an hour before the update.
Epic have tweeted on the Fortnite status account that tomorrow's update that'll bring season 3 will come after the servers are back online, which are scheduled to go offline at 2 AM ET (6 AM UTC).
We'll keep you updated on the status of the servers, but as this is a new season that'll come with a large update file size, we can expect the servers to be down for at least a couple of hours. As soon as the servers are back up, we'll update this article.
How big is the v13.00 update on PS4, Xbox One, and PC?
A new Fortnite season brings a lot of new content, so we can expect the file size to be subsantially larger than normal updates. As soon as the files are available to download, we'll let you know the exact file sizes for PS4, Xbox One, PC, mobile, and Nintendo Switch.
Fortnite Patch Notes
UPDATE: View the Season 3 Battle Pass skins
Update 2: Check out the season 3 cinematic trailer!
Epic Games will be unlikely to release their own Fortnite Patch Notes for season 3, v13.00. However, they will likely release a blog post that'll outline some of the new content and features that comes with the new season of Fortnite.
We'll dive deep into all the changes in the Fortnite update, and we'll be posting our very own full Fortnite patch notes as soon as we can. However, although not confirmed, we already know what to expect in v13.00.
As it's a new season, we can expect a brand new Battle Pass with a host of new cosmetics including new Fortnite skins for players to unlock. The teasers suggest we could be getting another collaboration for the Fortnite Season 3 Battle Pass skins. This season, the secret Battle Pass skin was Deadpool which was part of the Marvel X Fortnite collaboration for the season.
Season 3 Battle Pass skins and cosmetics – Aquaman Fortnite Skin
The Season 3 teasers along with some social media posts all but confirm we'll be getting an Aquaman skin. It's likely going to be the secret skin for the season. If you haven't been keeping an eye on the teasers, one of them featured a trident. The teaser image was then posted on Jason Momoa's Instagram story, the actor that plays Aquaman in movie. The Instagram story link was then tweeted by the worldwide creative director at Epic Games. For more information on that, feel free to visit this article.
Sharks
As mentioned previously, after yesterday's event concluded, players could see sharks in the water that replaced the storm. Data-miners posted images of close ups of what the sharks look like: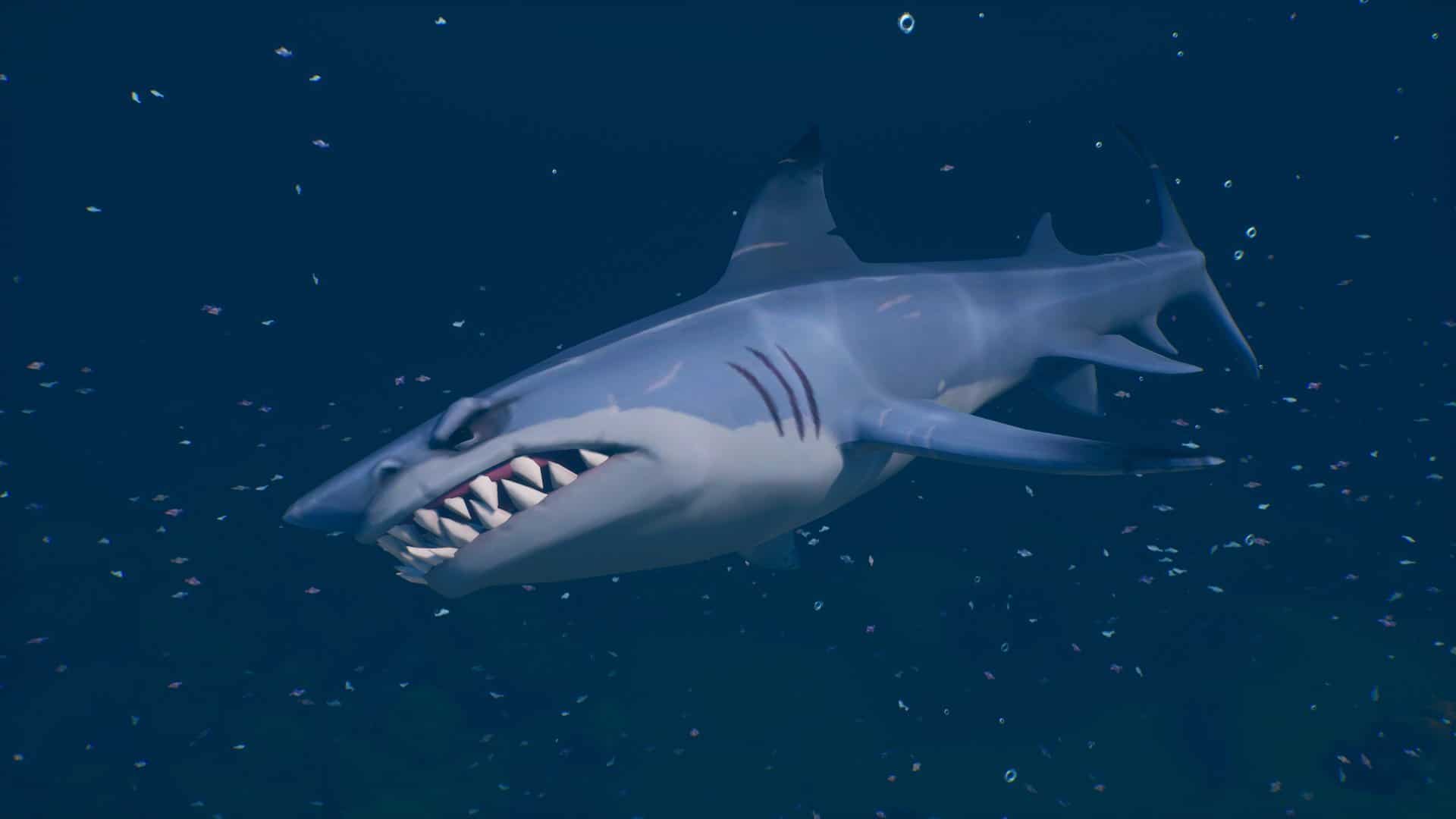 Players also noticed a TikTok ad for Fortnite Season 3 which features Shark shadows, which is another hint that sharks will play a major role in the new season. How exactly they'll work and what their limitations will be in the new season is anyone's guess.
New Fortnite Season 3 Map Locations
One of the Season 3 teasers features what appears to be a brand new locations that'll be on the Fortnite season 3 map. As this is a teaser, we can't really gain much from it. Epic have always updated their map with new locations when a new season launches, and the image below teases one of the new locations we'll get in the new update.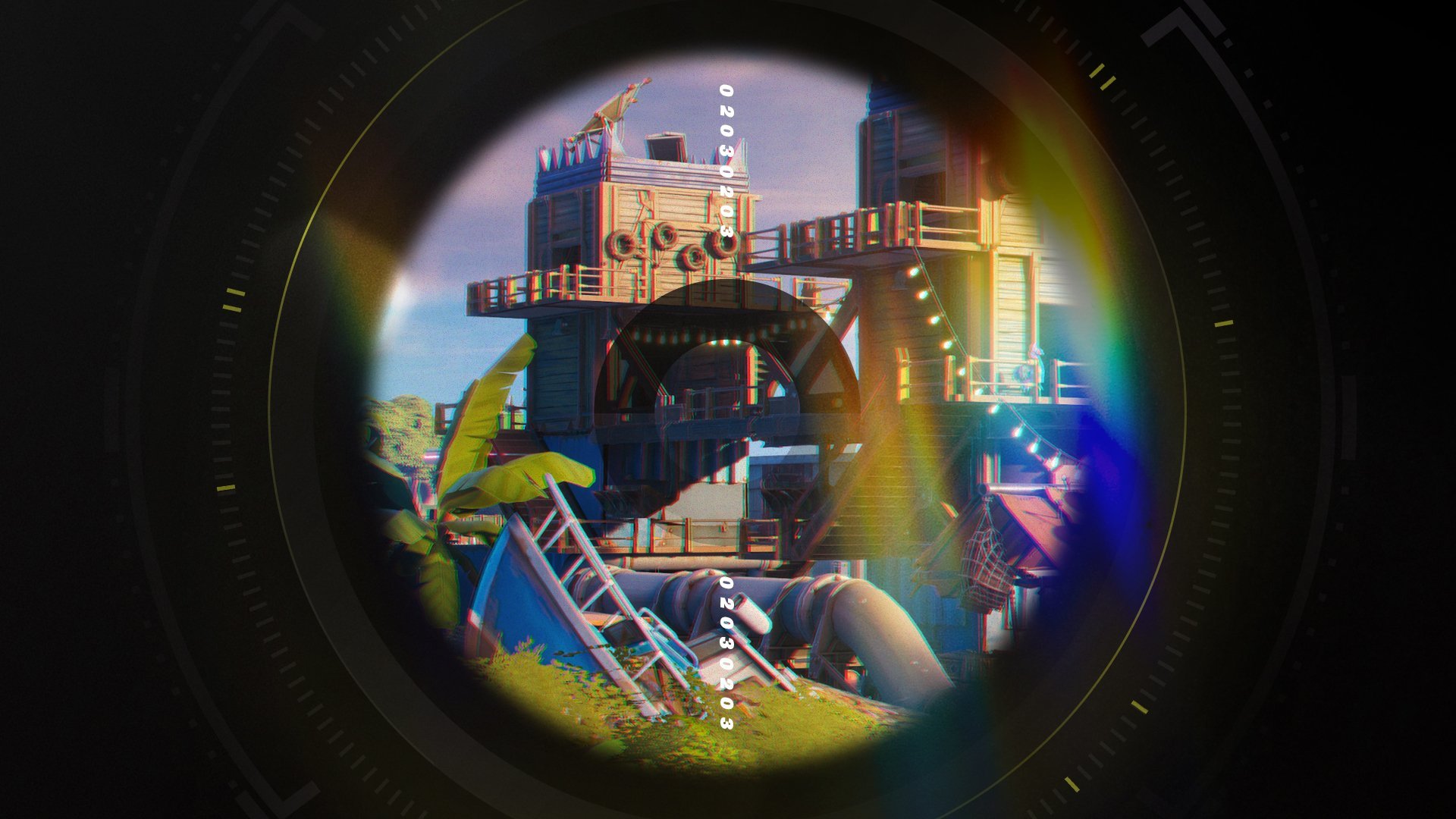 New Challenges and weapons
A new season of Fortnite brings a new set of challenges. Epic changed up the Fortnite challenge system with the challenge table, but there were a number of complaints the table was too cluttered and the navigation for finding the new challenges was horrendous.
The challenge system for season 3 will likely change once again and we could get additional challenges similar to what we saw with the Deadpool skin only this time for Aquaman.
We usually see some changes to the weapon pool with a new season. Weapons and items are usually vaulted and unvaulted, and Epic usually add in a weapon or two to keep the game fresh. There's been a number of leaked items and weapons that are yet to make their way into the game including a charge shotgun. Tomorrow's update could finally see these items added.
Fortnite Leaks
Any major Fortnite update, regardless of whether it's a new season or not brings a large number of leaks. Players are usually interested in the Fortnite skins that get leaked, and there'll certainly be a fair few skins and other cosmetics that are leaked from the v13.00 update.
We'll also likely see some loading screens and challenges leaked from the update along with the upcoming items that'll be added to the game in the two weeks after the new season releases.
Needless to say, there's going to be a lot of new content with the v13.00 Fortnite update and we'll be here to cover it all. Be sure to turn on website notifications so you don't miss out on any of the leaks, news, updates, challenge guides and more.