As we all know, the Road Trip Challenges have replaced the Blockbuster Challenges that were first introduced in Season 4. Completing each Road Trip challenge unlocks a new loading screens, which contain clues to a hidden Battle Star. These stars can be found on the Fortnite map, but do not become visible until you have unlocked the loading screen for it. The loading screens do not necessarily correspond to a certain week, but can be unlocked by completing any weeks challenge. For example, if you have completed all of the challenges for week 5, but none of the weeks previous to that, you will still unlock the first loading screen. Here is the Road Trip loading screen #5: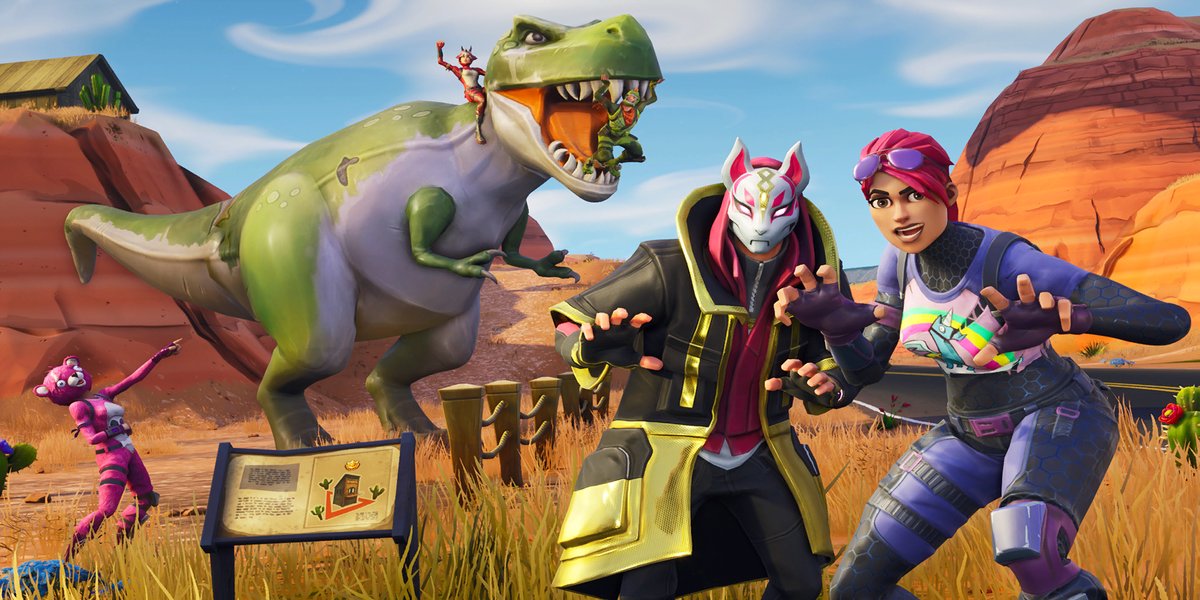 We have highlighted clue for where the Battle Star is in the screen below: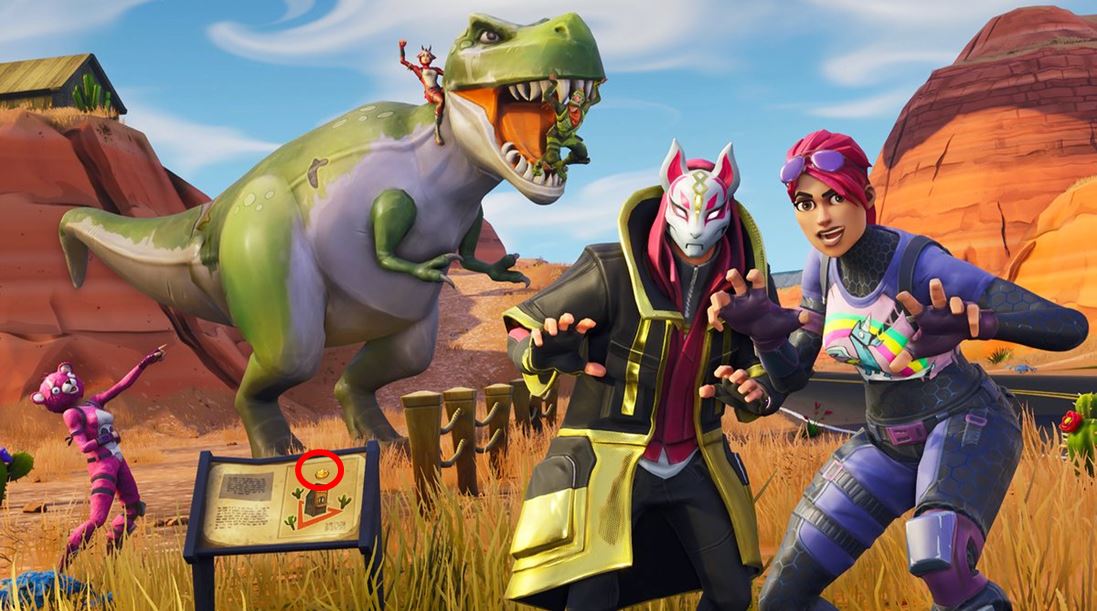 You can see that the Battle Star is on top of a building, which is located north of Paradise Palms and west of the race track, I6 on the map. We have marked the exact location of the hidden star on the map below: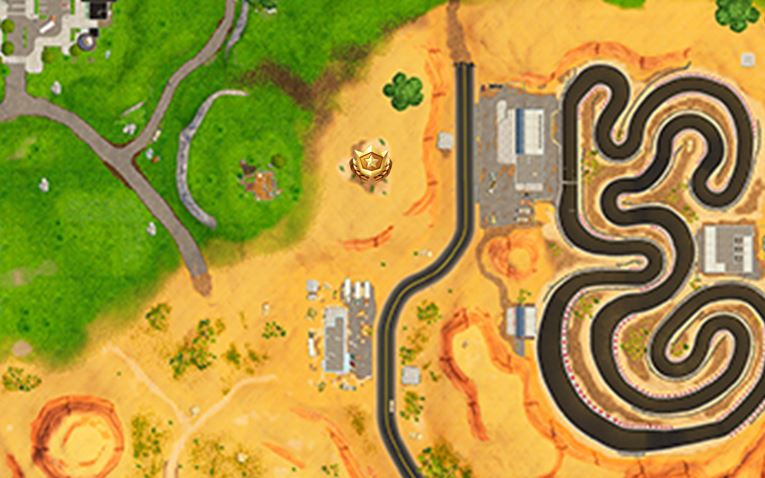 Simply interact with the star to receive 10 Battle Stars/full tier. Here is a video of the location:
There are only seven Road Trip challenges to complete, which only means two more weeks left until the Road Trip skin will be available to unlock.
If you still need help completing the challenges for Season 4, Week 5, check out the articles below to help you:
Search chests in Junk Junction
Use Rift Portals
Hit a golf ball from tee to green on different holes
Follow the treasure map found in Snobby Shores
Cheat Sheet Map for Fortnite Battle Royale Season 5, Week 5 Challenges