Epic Games add more cosmetics that can be purchased from the Fortnite Item Shop with V-Bucks. The items available for purchase are Skins, Pickaxes, Gliders and Emotes. New cosmetics are added to the files every other week and will be purchasable in the shop some time after they have been discovered to the files. Epic tend to listen to the Fortnite community and they sometimes implement concepts made by fans. Reddit user Jantrax_NL has thought of a new concept idea for a pickaxe:
Pickaxe Concept – It shows your number of wins and it changes when you get more of them (Animation) from FortNiteBR
He has suggested that a pickaxe, 'Victory Royale', should be added to Fortnite and will display the amount of wins players have and will be unique to the player and therefore be of Legendary rarity.
We have seen a pickaxe in the past that has changed according to kills players have in the game. This was the Rainbow Smash pickaxe which is of Epic rarity and is part of the Sunshine & Rainbows set. When this pickaxe is equipped, the horn would grow and glow brighter with more kills that the player gets.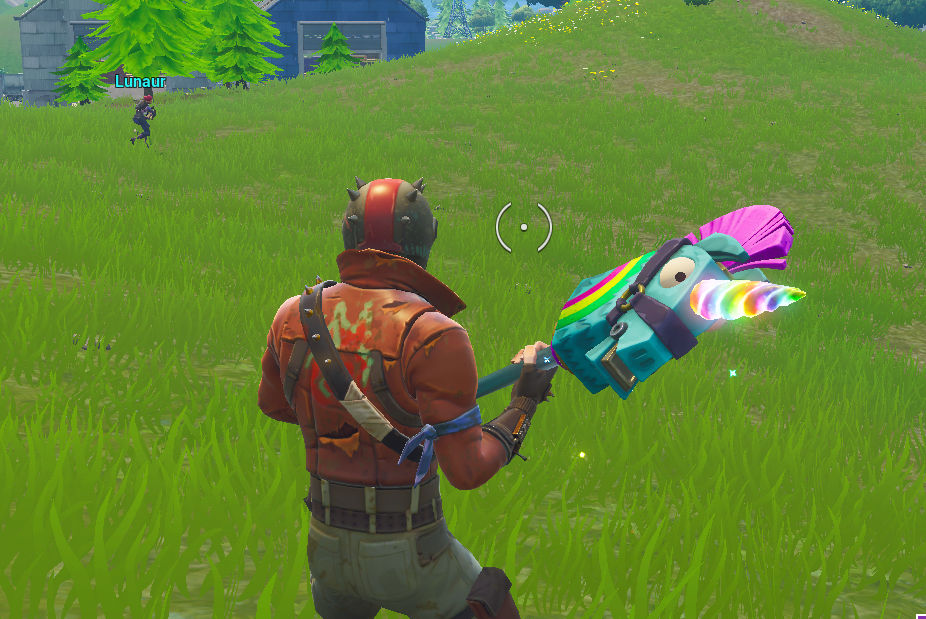 There aren't many interactive cosmetics found in Fortnite, so the Victory Royale pickaxe would be a good addition to the game. Would you purchase the Victory Royale pickaxe if it was available in the Fortnite Item Shop?