The first week of challenges for Season 9 are available to complete. One of the challenges requires players to visit all sky platforms. Here's the location of every Sky Platform on the Fortnite map.
Fortnite Season 9 is finally upon us and the week 1 challenges were unlocked and available as soon as the servers were back up.
One of the challenges for week 1 requires players to visit all of the Sky Platforms on the Fortnite map. There are 7 locations in total, and these locations as similar to the expedition outposts in Season 7 and the Pirate Camps in Season 8.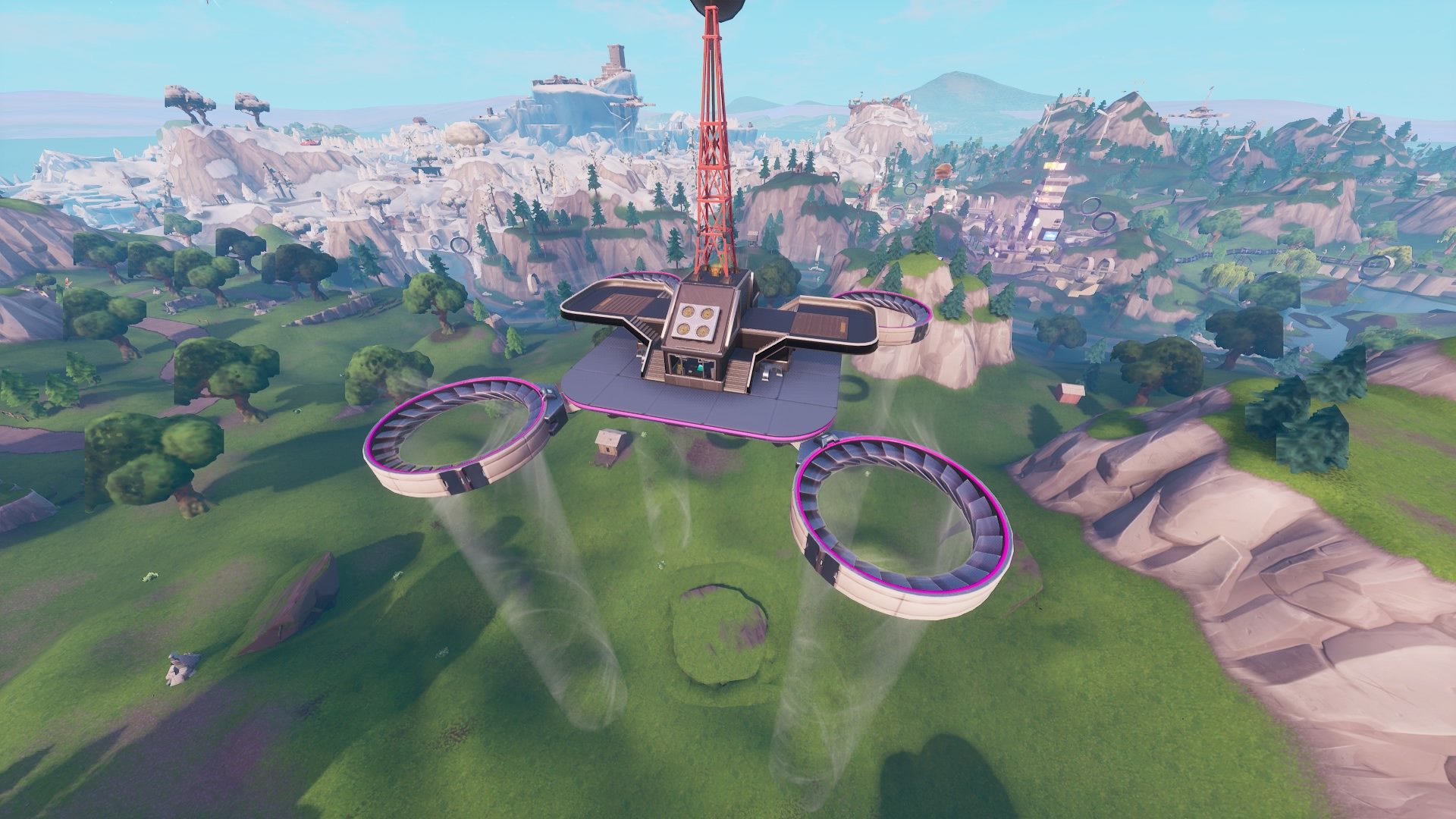 Epic usually add this type of challenge at the beginning of each season so players know where these camps, platforms or platforms are, with the first week of challenges in Season 8 requiring players to visit all 7 Pirate Camp locations.
One of the new features in Season 9 is the slipstreams, a brand new transportation system, so it makes sense Epic decided to add in sky platforms, especially as it fits in with the futuristic theme on the season.
The visit all Sky Platforms challenge is a free challenge, that means you don't need to buy the new Battle pass and spend your V-Bucks on it. Then again, the Season 9 Battle Pass is packed with a bunch of cosmetics and unlockable styles for the Battle Pass skins.
Here are all of the Sky Platform locations.
Fortnite Sky Platforms All Locations Map
The Sky Platforms are platforms that are suspended in the air by the new Slipstream transportation tubes. This makes it extremely easy to get up to the platforms and the new transportation makes it quicker to get around the map, so the challenge should be easier and quicker to complete than the visit Pirate Camps location challenge last season.
You'll need to visit all 7 locations in order to complete this week 1 task, so here's a locations map outlining all Sky Platforms locations: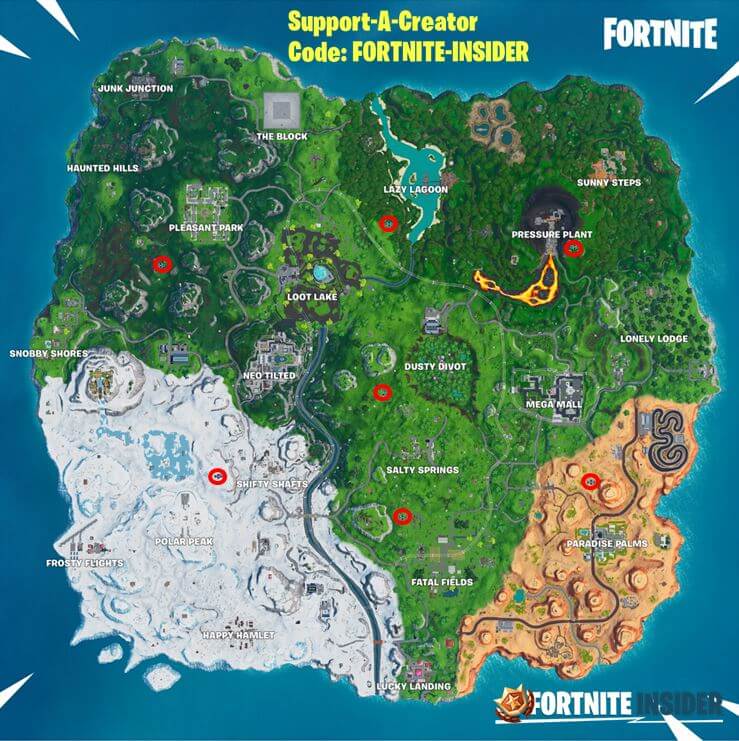 South-east of the volcano that has now been given a name, Pressure Plant
South-west of Lazy Lagoon
South of Salty Springs / North West of Fatal Fields
East of Neo Tilted close to the large mountain overlooking Dusty Divot
West of Shifty Shafts on the small hill by the frozen over Greasy Grove
South-west of Pleasant Park
North of Paradise Palms
Fortnite Season 9 leaks, news and more – Read more…
Featured image via GamesRadar