A new set of challenges has been found which seems to relate to the Reaper skin aka John Wick. 
Data-miners have been busy leaking all the new files that have been added to Fortnite Battle Royale in the v9.00 update that was released today. Data-miner @FortTory has managed to find a new set of challenges for a new LTM (Limited Time Mode) that will be released in the future called Wick's Bounty.
Here are the challenges that have been leaked for the 'Wick's Bounty' LTM: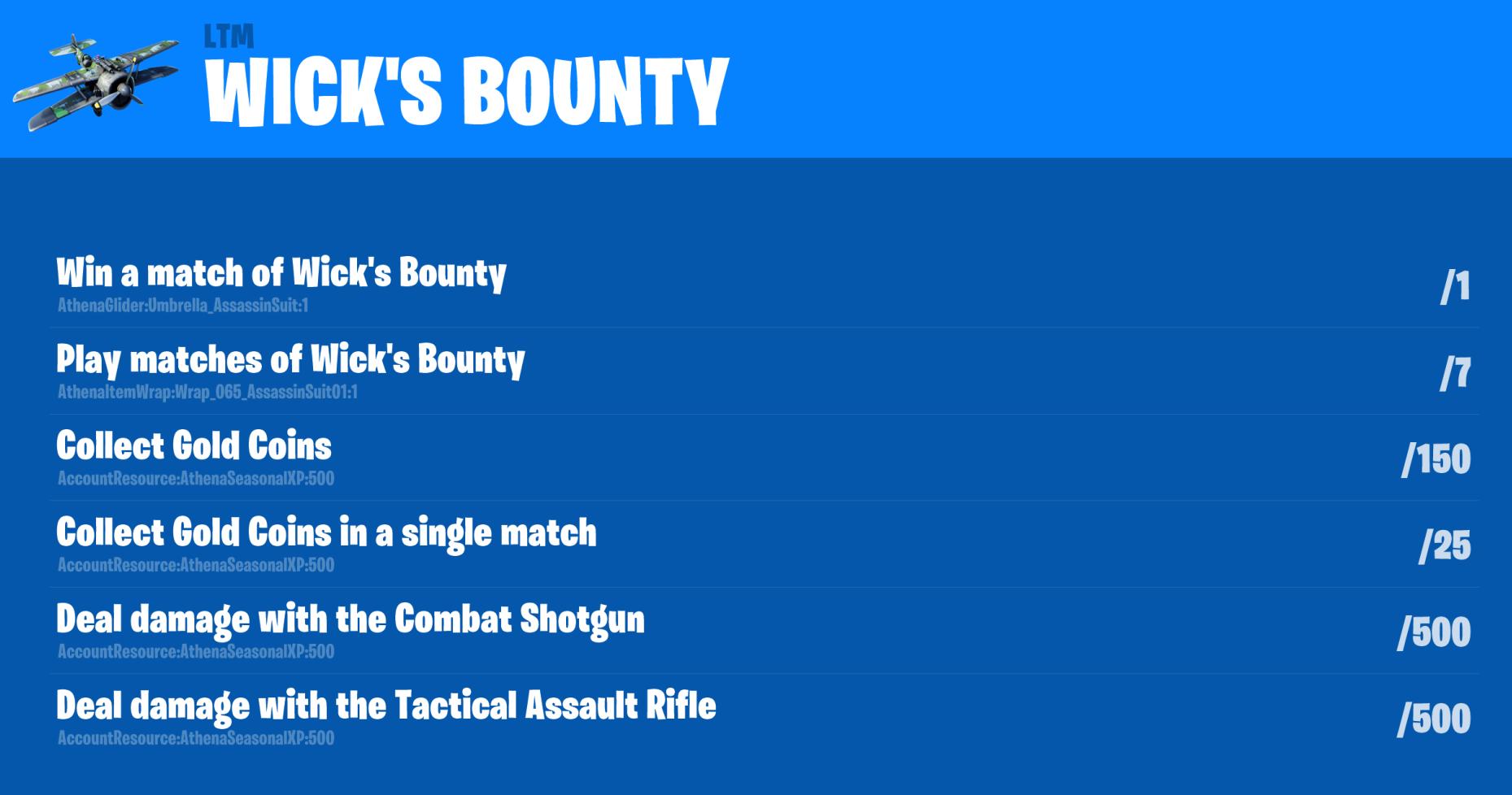 Win a match of Wick's Bounty (1)
Play matches of Wick's Bounty (7)
Collect Gold Coins (150)
Collect Gold Coins in a single match (25)
Deal damage with the Combat Shotgun (500)
Deal damage with the Tactical Assault Rifle (500)
One of the challenges requires players to use the newly added Combat Shotgun to deal 500 damage to opponents. This was added in the v9.00 patch notes and you can see the stats for the weapon below:
Semi-Automatic

Holds 10 Shells.
Fires 9 pellets per shot for 73 / 77 / 81 base damage.
Tight spread and fast fire rate.
Headshot multiplier of 1.70x.
Reloads 2 shells at a time.

Available in Rare, Epic, and Legendary variants.
Available from Floor, Chests, Supply Drops, and Vending Machines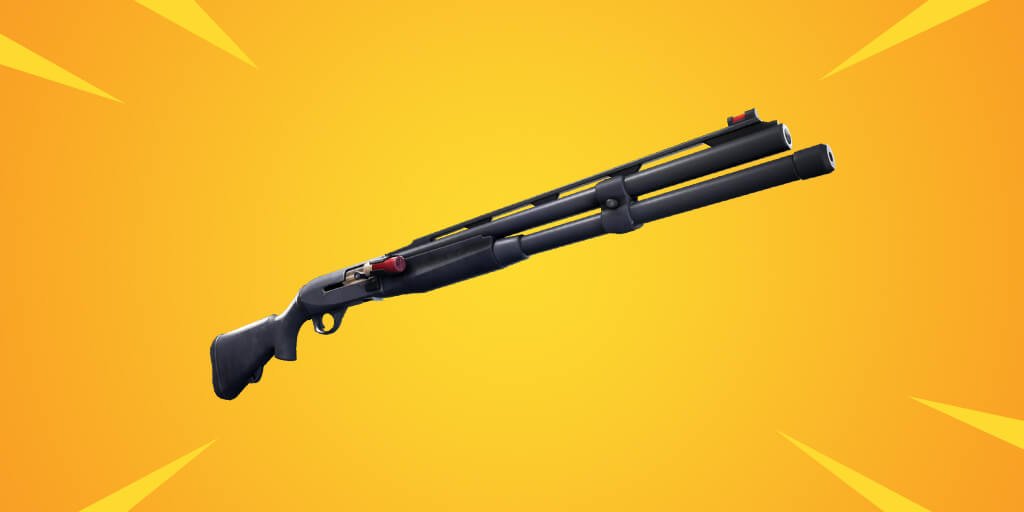 There is another weapon included in the challenges called the Tactical Assault Rifle which is not currently in the game, which means it will most likely be added in next weeks Content Update, but this has not been confirmed as yet. You can read more about the leaked Tactical Assault Rifle here.
It is not yet known when these challenges will be releasing, however John Wick:Chapter 3 – Parabellum is releasing in cinemas on 17th May 2019 in the US and UK. It is possible that Epic will be collaborating with the franchise to bring these challenges to Fortnite along with the LTM and some exclusive cosmetics.
As with all leaks, nothing has been confirmed, but we will keep you updated with the latest. Make sure you follow us on Twitter, @Fortnite_BR and have website notification to keep up to date with the latest Fortnite news.
Fortnite Season 9 leaks, news and more – Read more…