Here are the official challenges for Fortnite Season 8, Week 9.
The Fortnite Season 8, Week 9 official challenges are now live and available to complete. As with every week, there are a total of seven challenges, three free challenges and four Battle Pass challenges.
Most of the challenges are quite straightforward and easy to complete, but there is one challenge which will require you to find the location of three ice sculptures, three dinosaurs and four hotsprings and dance between each of them.
Here's the official Fortnite Season 8, Week 9 challenges:
FORTNITE SEASON 8, WEEK 9 CHALLENGES
TIP: Click any of the linked challenges below to view the guide on how to complete the challenge.
FREE PASS CHALLENGES
Search chests at Polar Peak or Lonely Lodge (7)
Staged Challenge: Land at… (5)

Land at Loot Lake (1)
Land at Lucky Landing (1)
Land at Salty Springs (1)
Land at Lonely Lodge (1)
Land at Haunted Hills (1)

Ride 3 different Volcano Vents without landing (1)
BATTLE PASS CHALLENGES
Deal damage to opponents from below (500)
Eliminate an opponent in different matches (5)
Staged Challenge: Dance between… (3)
Revive a teammate from a Reboot Van (1)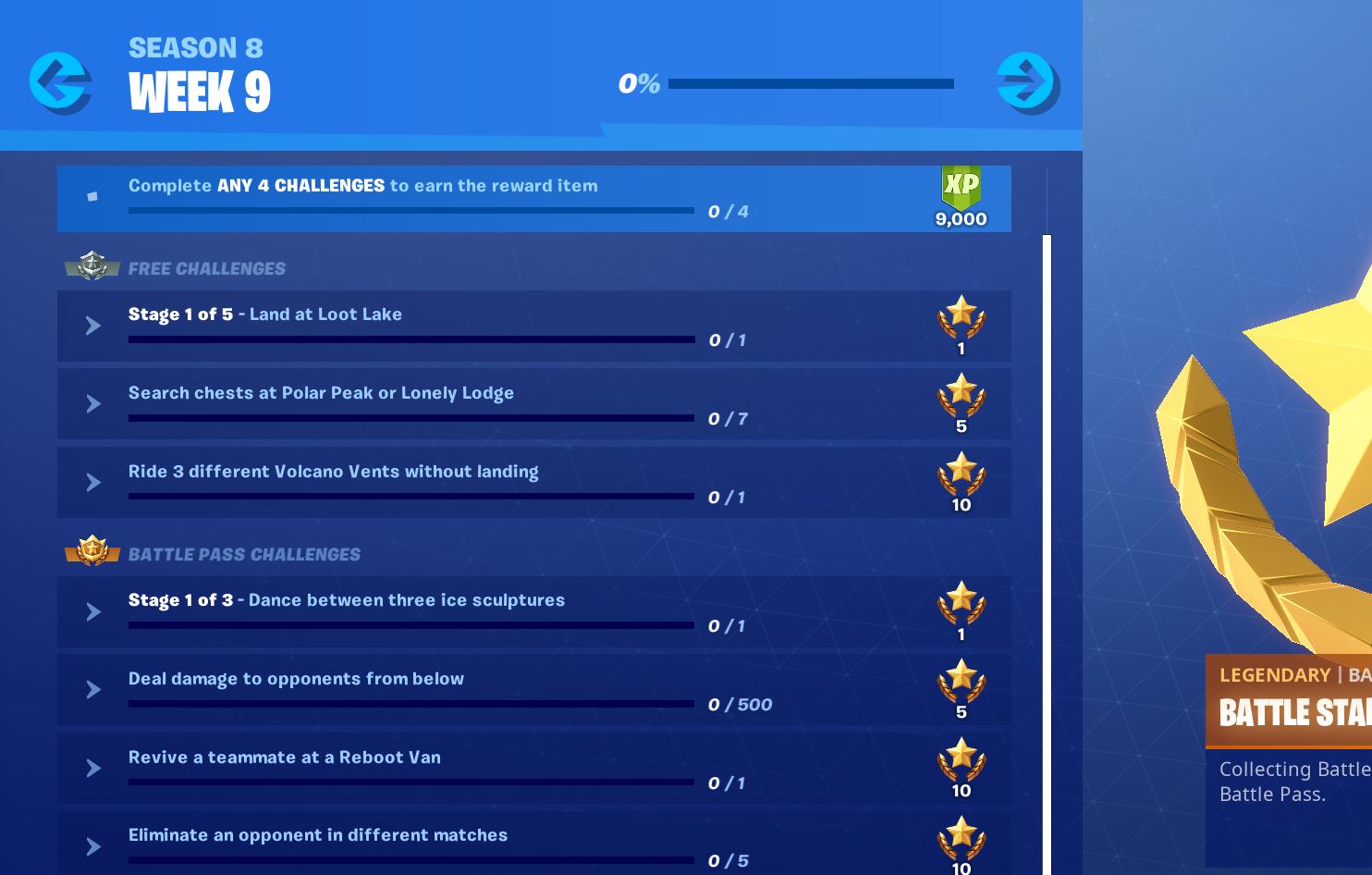 Once you've completed all of the challenges for this week, you'll unlock the week 9 Discovery challenge loading screen. The loading screen for this week will provide the location of a hidden Battle Star. You can see our guide on finding the Battle Star here.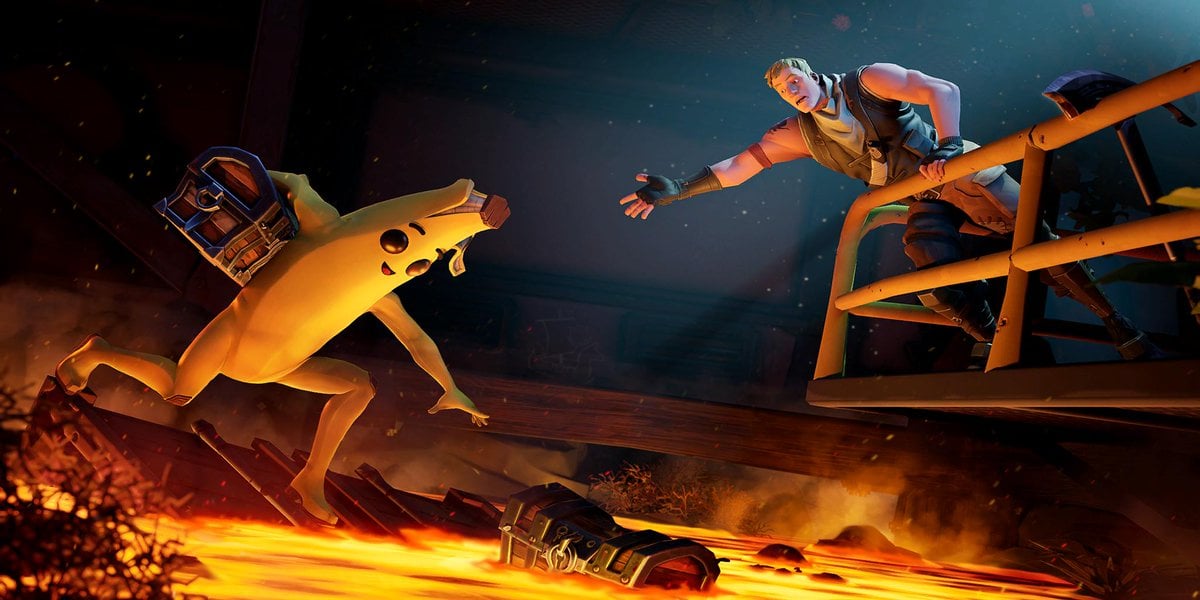 Read more…