New Season, new challenges. Fortnite Season 9 introduces Utopia challenges.
Fortnite Season 9 is here and there's a handful of new content for the season. Every season, Epic add in new challenges that reward players who complete the weekly challenges. In previous seasons, we've seen Blockbuster, Road Trip, A.I.M, Snowfall and Discovery challenges, and this season we have the Utopia challenges.
Similar to previous seasons, once a player completes all of the weekly challenges, they'll be rewarded with a loading screen that'll provide the location of a hidden Battle Star or banner.
The Utopia challenges will also provide players with a mystery, locked skin which will be similar to the Ruin and the Prisoner skins we've seen in recent seasons. However, Epic have also added in Fortbyte challenges, and in order to unlock the mystery skin, players need to collect 90 Fortbytes.
Usually, the mystery skin is available to unlock in week 7 or week 8, however due to the new Fortbyte challenges, we'll have to wait and see when the mystery skin can be unlocked.
Here are the Fortnite Season 9 Utopia Challenges.
Fortnite Season 9 Utopia Challenges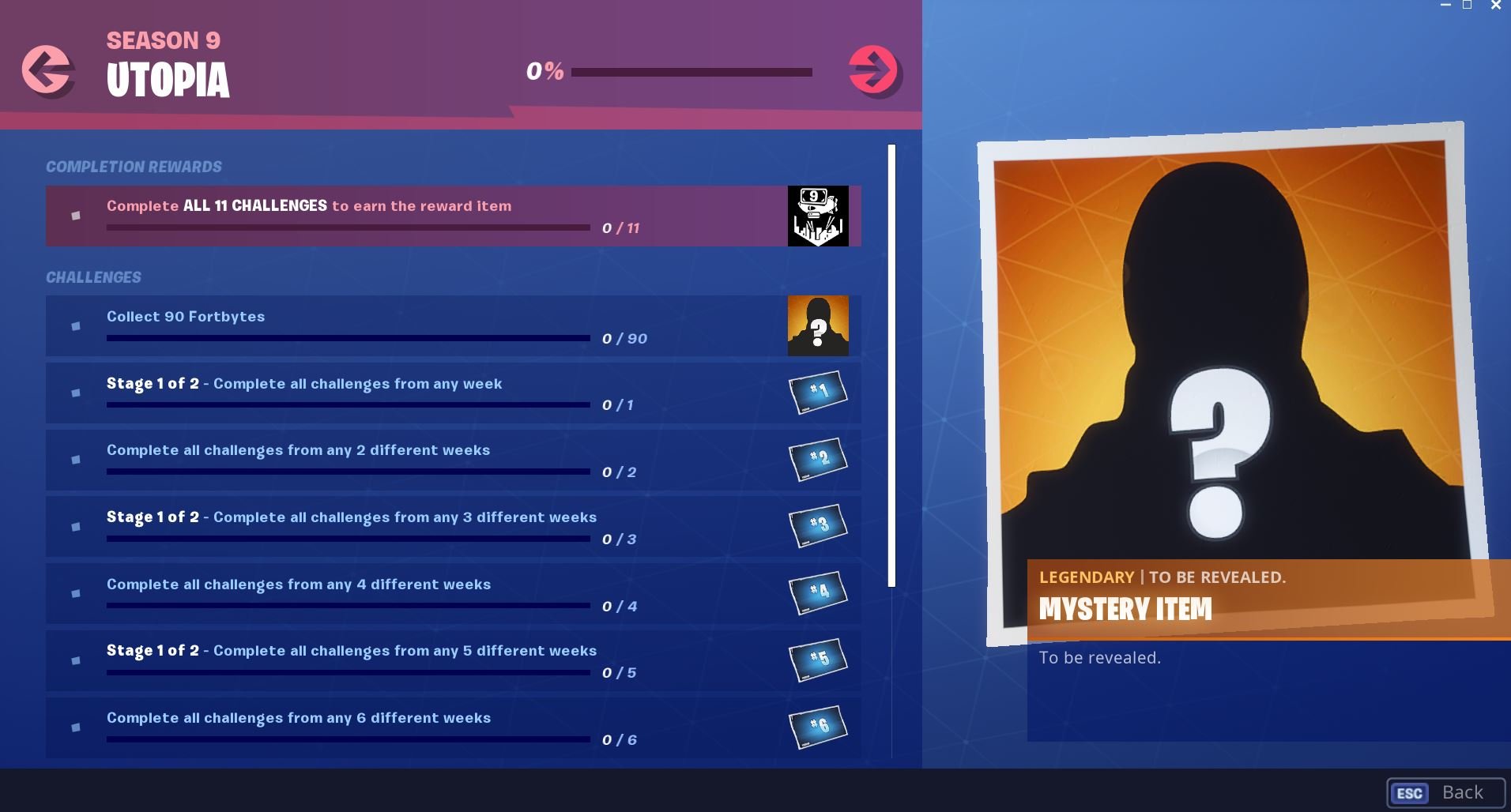 The first two utopia loading screens have already been leaked: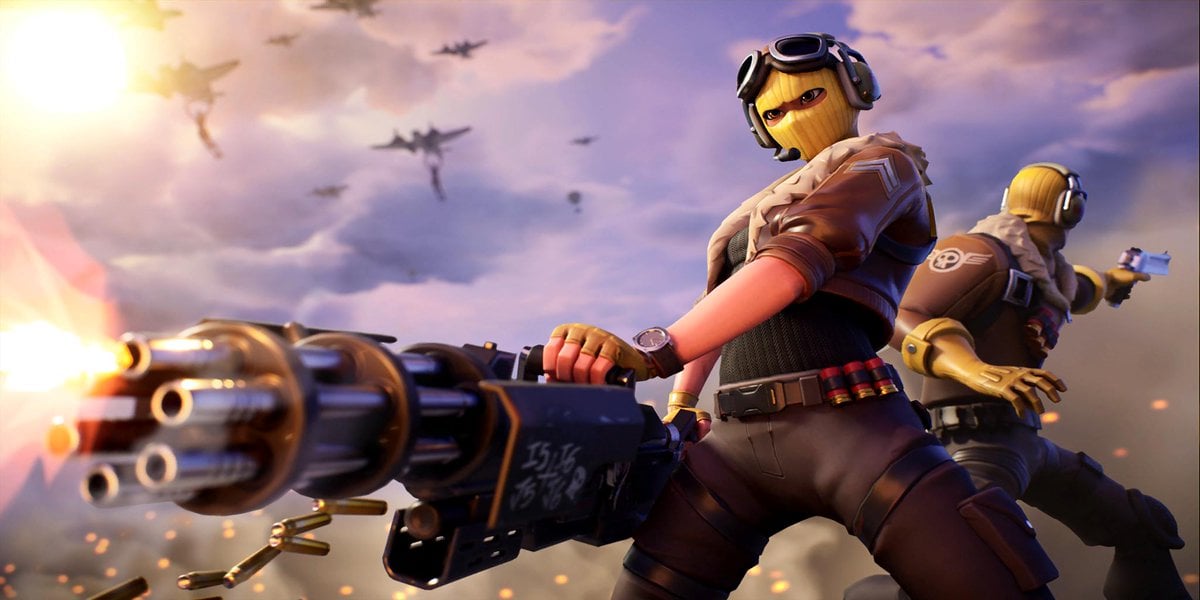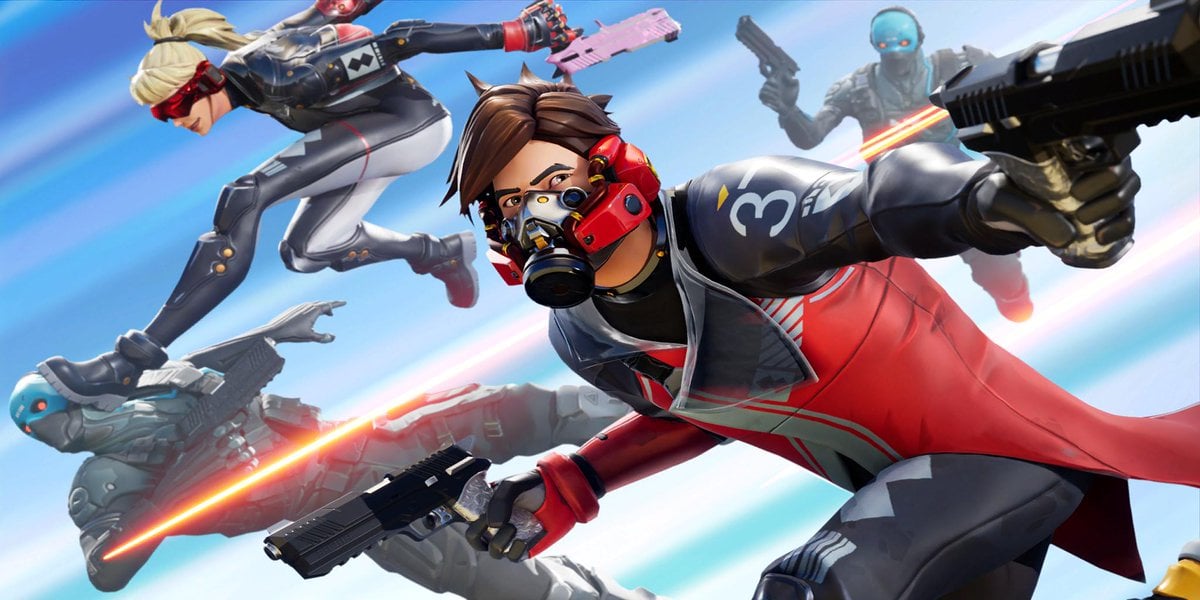 It'll be interesting to see what the mystery skin will be as the last two seasons have tied today with the Ruin skin the right hand man of the Season 7 Prisoner skin.
Fortnite Season 9 leaks, news and more – Read more…