Players are experiencing a whole host of Fortnite server issues as the servers are currently down for many. Players are experiencing the you do not have permission to play Fortnite.
Epic Games released the v15.10 Fortnite update today. It hasn't brought the Winterfest Christmas event just yet, but it's likely to go live either tomorrow or Thursday at 9 AM ET (2 PM GMT).
Today's update did bring three new weapons to the game. The lever action rifle was added to the game along with a new exotic weapon called Dragon's breath sniper and the big chill launcher which looks like the snowball launcher only it doesn't deal anydamage but will freeze players and send them sliding around the map.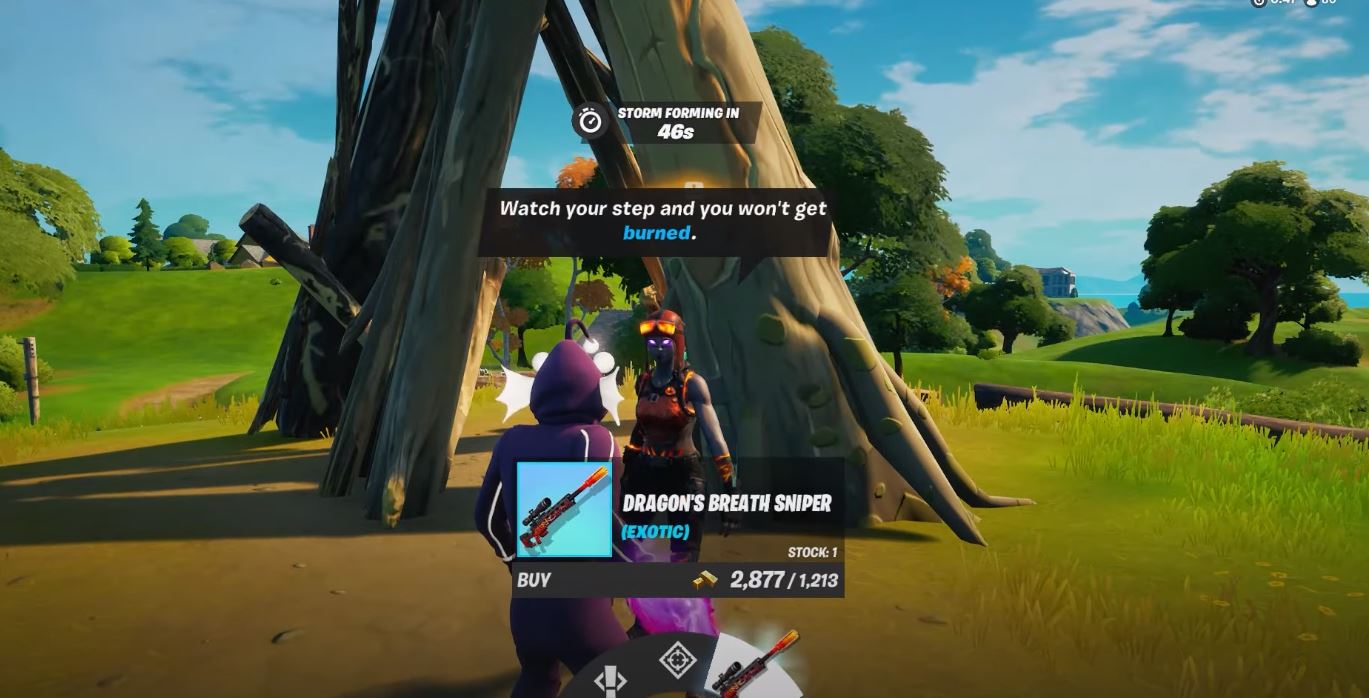 The exotic weapon can be purchased from Blaze whilst the Big Chill weapon can be purchase from the Snowmando NPC. The lever action rifle can be obtained from chests, floor loot, or supply drops.
Today's update also included a bunch of leaks for the Operation Snowdown Christmas event including the two free skins players will get. We also saw a new pack leaked called Frost legends as well as a Black Panther, Green Arrow, and Captain Marvel skins leaked.
If you'd like to take a look at all the leaks whilst the server issues persist, click any of the links below. If not, skip the links and scroll down to see if the Fortnite servers are currently down for you.
Fortnite Servers Down – Outage Issues
As soon as the Fortnite servers went live after maintenance, there have been a number of server issues including them being laggy, not being able to login and more.
The Fortnite Status account tweeted six hours ago that they are investigating issues with logins, match making, and various game services.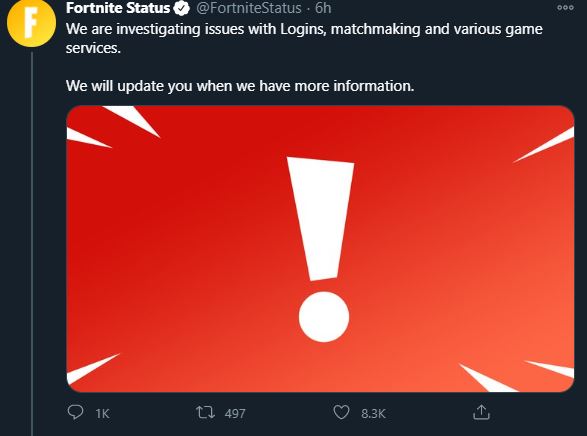 The Fortnite servers being down and having outage issues has also impacted your saved settings which appear to have been reset. Also, do to the Fortnite server issues, the Fortnite Crew feature has been disabled and Epic will work to bring it back as quickly as possible.
Unable to Login to Fortnite Servers
If players are getting the unable to login to Fortnite servers issues, it's mostly on consoles. We've checked on PC and aren't having the issue. You'll have to wait for a Fortnite status update from Epic.
You do not have permission to play Fortnite
If you're getting the you do not have permission to play Fortnite issue, don't worry, you're not banned. This is due to the Fortnite server issues and will resolve itself once the servers are back up.
Fortnite Profile Query Failed
The profile query failed Fortnite error is one that appears to show only on PlayStation. This again is an issue due to the servers being down and can only be resolved once their back up.