Here's how players can get the Baby Yoda back bling from the Fortnite season 5 battle pass.
A few days prior to the Fortnite season 5 launch, popular data-miners Vastblastt managed to leak the logo for the new season after Epic Games accidentally changed the logo on the Epic Games store. The logo features the Mandalorian Fortnite skin and the Baby Yoda back bling along with two other battle pass skins.
The Fortnite Chapter 2 Season 5 Battle Pass has received mixed reactions so far. A large number of players are fans of the Anime Fortnite skin, Lexa, although they're not too fond of the other skins in the battle pass.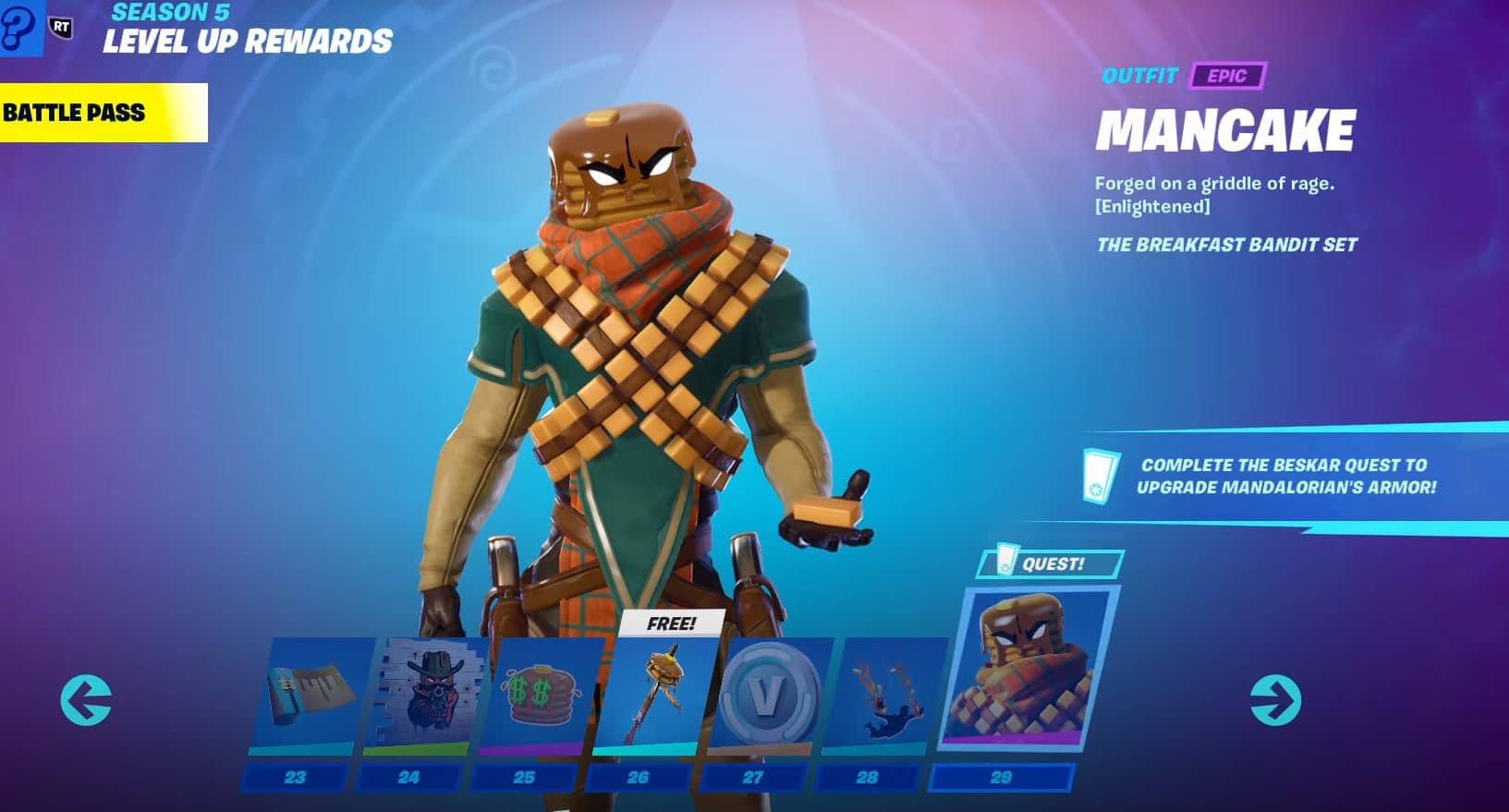 However, the entire player base is happy with Baby Yoda being part of the Battle Pass, even those who were unhappy with the Marvel-themed collaboration Battle Pass least season along with the Deadpool and Aquaman skins from seasons 2 and 3.
Players also vented their frustration at Epic's decision to place a number of cosmetics behind the Fortnite Awakening challenges. Not only did players have to spend time levelling up the Battle Pass, they were then forced to complete additional challenges to unlock the items they wanted including the Groot Sapling back bling.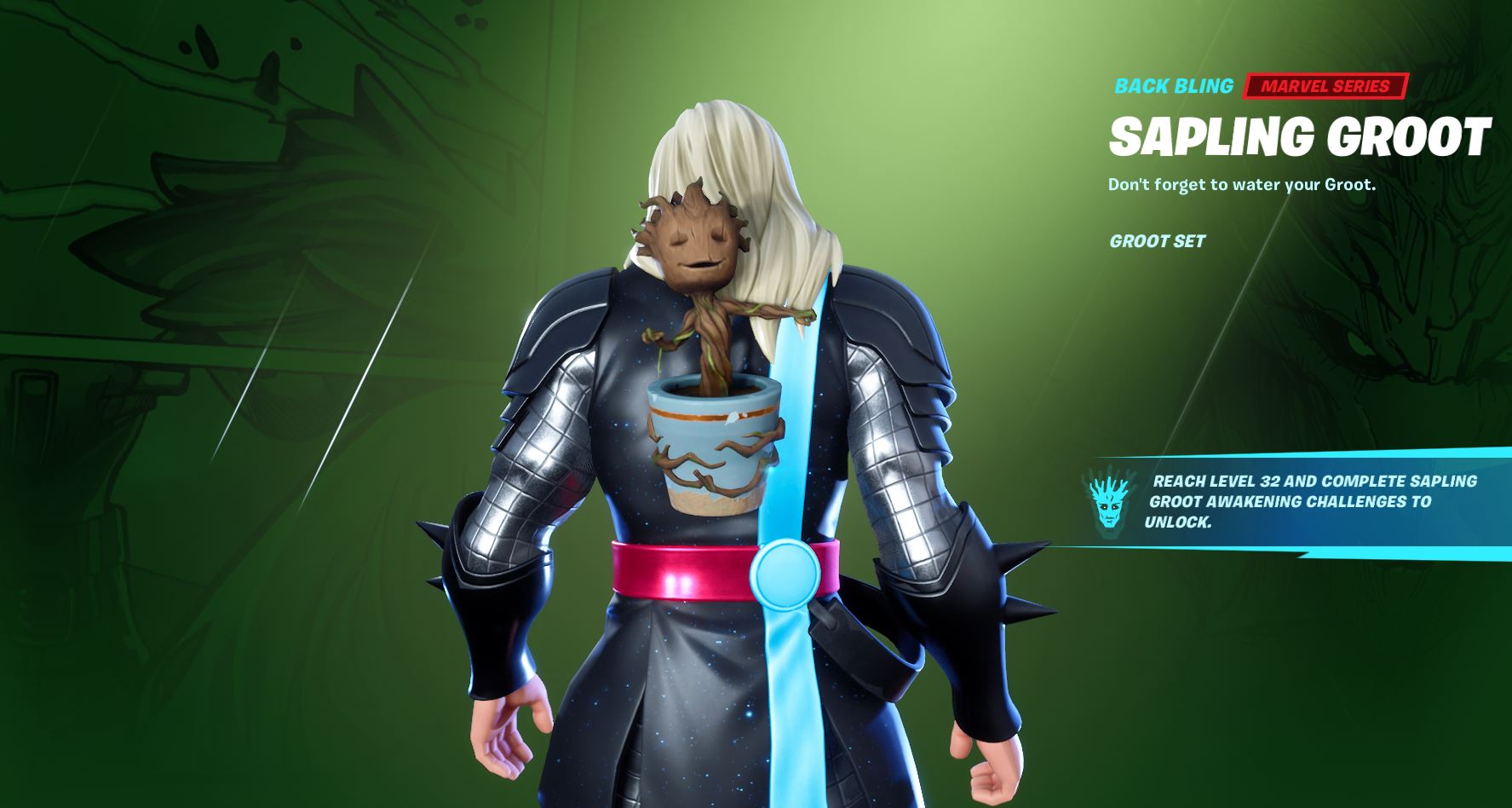 Although there's no awakening challenges to complete to unlock the Baby Yoda Fortnite back bling, it'll still be a grind to get it. Here's how to get Baby Yoda in Fortnite.
Baby Yoda Fortnite
In order to get Baby Yoda in Fortnite, players are going to have to hit level 100. For some players, that could take most of the season whereas other players that grind the game should get the Baby Yoda Fortnite back bling in no time.
There's also the option to buy levels in case you want to get the Star Wars back bling as soon as possible. For those that Baby Yoda, you'll notice he's floating behind you and will follow you wherever you go. He has a couple of different animations including standing up and drinking from his cup.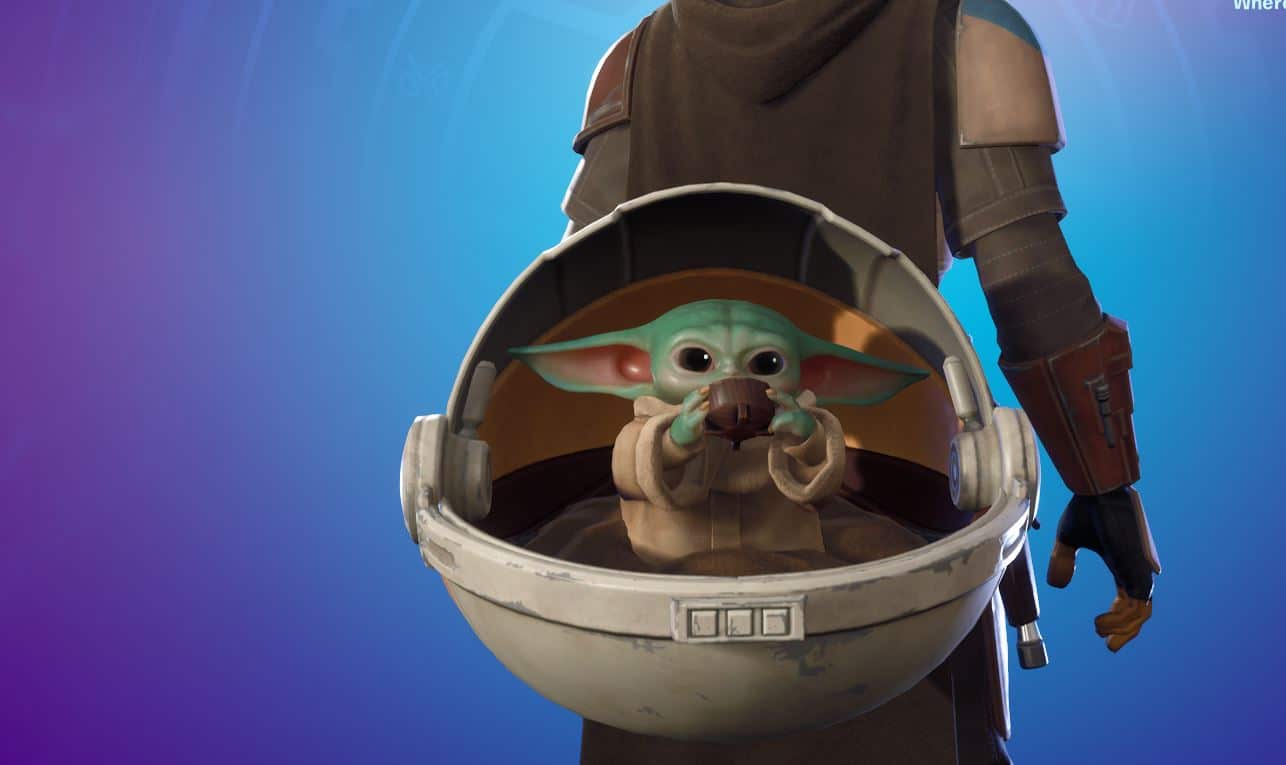 Now you know how to unlock Baby Yoda, be sure to check out some of our other coverage from today's update below.